China's 'Prince of the Piano' Li Yundi arrested in Beijing for soliciting prostitute
Society & Culture
One of the world's best concert pianists has been arrested. Police in Beijing have accused Li Yundi of using the services of a prostitute, which will probably land him behind bars for about two weeks but will almost certainly destroy his career.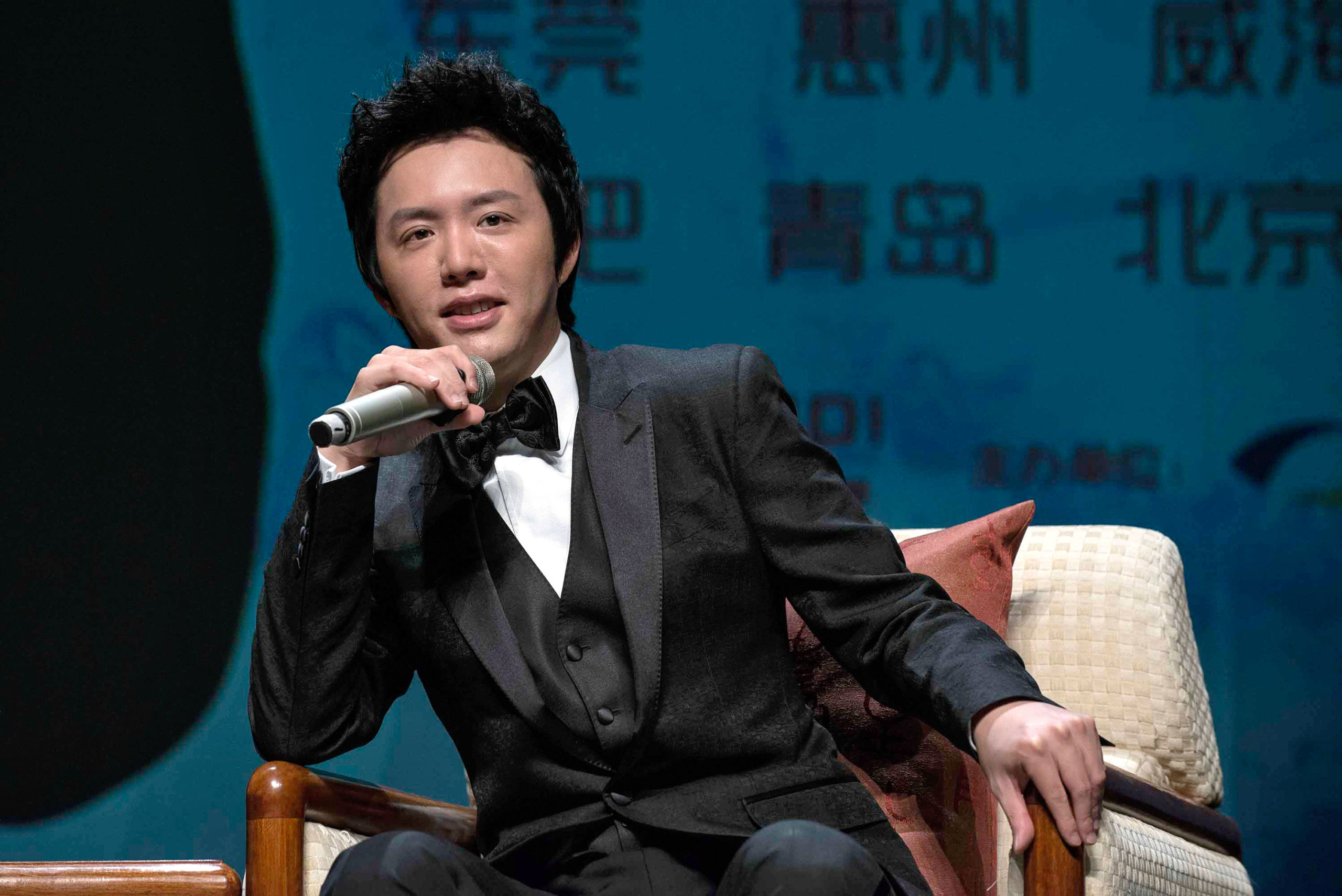 Today in wildly salacious celebrity news that no one saw coming, concert pianist Lǐ Yúndí 李云迪, one of China's best-known musicians, has been detained in Beijing for soliciting prostitutes ("whoring" as defined by Article 65 of China's Penalties for Administration of Public Security).
The news broke last night when the police in Beijing's Chaoyang district posted an announcement (in Chinese) to their official Weibo account, saying that after receiving anonymous tips about illegal sex work in the area, they "launched an investigation" and arrested a 39-year-old man surnamed Li, along with a 29-year-old female surnamed Chen.
"Both of them have admitted to their alleged behavior and they are currently under detention at the local police station," the notice stated.
Although the statement didn't identify Li with his full name, the Beijing Municipal Public Security Bureau quickly followed it up with a Weibo post (in Chinese) saying, "There is not just black and white in this world, but one must differentiate black from white. This cannot be mistaken." Accompanying the cryptic message was a picture of piano keys, which led many people to believe that the man who was arrested is the renowned pianist. 
Later in the evening, the People's Daily confirmed (in Chinese) that it was Li. As of this writing, "Li Yundi detained for prostitution solicitation" (#李云迪嫖娼被拘#), the main hashtag related to the news, has been viewed over 1.8 billion times on Weibo. 
The China Vibe.
Subscribe to The China Vibe, our society and culture newsletter, to get a free weekly roundup of the most interesting stories from China.
Born in Chongqing, a city in southwest China, Li is one of the few classical musicians who enjoy global rock-star-like fame, and household-name status in China. He first rose to prominence in 2000 when he became the youngest first-prize winner at the Chopin competition in Warsaw at the age of 18. He then went on to perform at Carnegie Hall and with leading orchestras such as the Berlin Philharmonic and Vienna Philharmonic. 
In his early career, Li went by the name Yundi Li. But now he goes by just Yundi, rendered in concert programs and press materials in all caps, like a brand name.
Nicknamed "Prince of the Piano" (钢琴公子) in China, Li has made multiple appearances on the CCTV Spring Festival Gala — the world's most watched TV show — which features only performers who enjoy the full approval of the Chinese Communist Party. The first whiff of scandal about him came in 2015, when he went AWOL at a piano competition he was supposed to be judging, and then a month later broke down during a concert in Seoul. But his arrest and public naming by the police has almost certainly ended his career, in China if not abroad.
Under Chinese law, individuals who solicit or manage sex workers normally face a penalty of 10 to 15 days of administrative detention and a maximum fine of 5,000 yuan ($782).
Following the news, Mango TV, a video-streaming platform and the producer of hit reality show Call Me by Fire 披荆斩棘的哥哥, which is currently on air and features Li, blurred out Li's face in the latest episode broadcast yesterday and took all the previous episodes offline. Meanwhile, on Weibo, where the musician has more than 20 million followers, Li's profile has been changed (in Chinese) to remove his affiliations with several political organizations, such as the Chongqing division of the National Committee and the All-China Youth Federation.
When contacted by NetEase Entertainment (in Chinese), an employee of Li's former agency said that the company had stopped working with him since May and refused to comment on the news. A person close to the matter told the website that Li has a bad reputation in the industry for sleeping around a lot and that this is the second time that Li has gotten into trouble for patronizing prostitutes. Earlier this year, the person said, Li was arrested for the same offense, but the matter wasn't revealed to the public.
As is natural with shocking celebrity revelations, the Chinese internet is having a field day over the news, with some mocking the disgraced artist and others questioning details revealed by the police, especially the part about anonymous tips from Chaoyang locals. "I am not saying I don't trust the police, but I'm curious to know how the Chaoyang masses found out about him. Like, when you see a 39-year-old man and a 20-year-old woman enter your apartment building together, why would you think they are a prostitute and her customer, rather than a couple, friends, or hookup buddies?" a Weibo user wrote (in Chinese). 
Some doubted the police, saying that they couldn't imagine Li paying for sex with all the resources he has available to him. "He's rich, handsome, and famous. There's really no need for him to solicit prostitutes when he could easily find someone to hook up with," another person commented. They also pointed out that because it's rare for the police to disclose the identity of an apprehended person caught for committing a relatively minor offense like prostitution, they felt that the way the Chaoyang officials communicated about the arrest was suspiciously odd. "Just spill the tea. You are a government agency, not a celebrity-obsessed tabloid. Why are you withholding the news like some exclusive scoop?" a person commented (in Chinese) on the piano post by the Beijing Municipal Public Security Bureau.
Speaking to the New York times, Jerome Cohen, founder of the U.S.-Asia Law Institute at the New York University School of Law and one of America's foremost experts on Chinese law, remarked that the lack of transparency in Li's case was problematic, especially given the Chinese government's history of using charges of prostitution to sideline political opponents.
"Can one be confident that the facts alleged are true?" he said. "Prostitution is such a time-honored Communist Party claim against political opponents that one has to be suspicious of this case."
On Weibo, some observers echoed Cohen's skepticism, saying that they believed Li was framed by someone who wanted to end his career and is influential enough to hold sway over Beijing's police department. "Something about this case makes me think the truth is darker than what it appears to be. I don't think a celebrity would admit to prostitution so easily. It was either a setup or Li was arrested for something more serious than prostitution," a Weibo user wrote (in Chinese).