European Parliament votes in favor of stronger relationship with Taiwan
Foreign Affairs
A "history-making text," or one that will "seriously damage the foundations of China-EU relations"?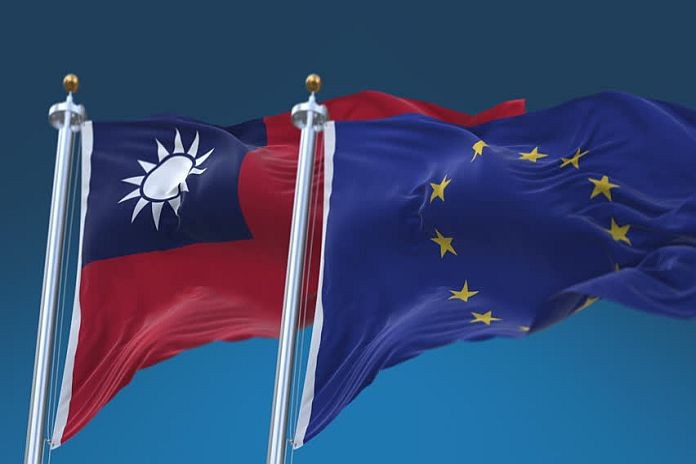 On Thursday, European Union lawmakers passed a non-binding resolution that calls for enhanced partnership with Taiwan, stressing the importance of the EU-Taiwan relationship on matters of technology, public health, and semiconductors.
The resolution, "guided by the EU's One China policy," urges the European Commission to begin "impact assessment, public consultation and scoping exercise" on a possible Bilateral Investment Agreement (BIA). Taiwan has been listed as a potential BIA partner with the EU since 2015, but further talks have not been held since then. The EU froze a similar trade deal with China earlier this year over human rights concerns.
The report also recommended the EU change the name of its Economic and Trade Office in Taiwan to "European Union Office in Taiwan" "in order to reflect the broad scope of our ties." Parliamentarians approved the report by 580 votes against 26, with 66 abstentions.
The Global Times, a state-run tabloid in China, wrote in response: "The Foreign Affairs Committee of the National People's Congress, China's top legislature, demanded that the EU parliament immediately correct its wrong words and actions, pointing out that the position paper on the island of Taiwan it adopted will seriously damage the foundations of China-EU relations, according to a public statement on Thursday."
Taiwan Vice President Lai Ching-te (赖清德 Lài Qīngdé) wrote on Twitter that the vote "shows strong common interests and a high level of trust between our peoples. Values and economy can and must go hand-in-hand. Let's make it happen." Taiwan's Ministry of Foreign Affairs called it a "history-making text."
The EU report expressed deep concerns about intensifying relations across the strait, particularly regarding China's growing military capabilities and recent incursions in Taiwan's air defense identification zone. Earlier this month, Taiwan's defense minister Chiu Kuo-Cheng (邱国正 Qiū Guózhèng) said China would have the capability to launch a full-scale invasion of Taiwan by 2025.
As for what material difference the resolution will make, Mor Sobol, an assistant professor at Tamkang University's Department of Diplomacy and International Relations, doubts it will be much.
"There is a slight shift: taking a stronger stance, being less diplomatic in its official press conferences and speeches, but at the end of the day the EU and China need each other," he said.
China's mission to the EU expressed firm opposition to the report and urged the EU "not to misjudge China's firm resolve and strong will to defend our national sovereignty" and "faithfully honor its commitment to the One-China principle."
The resolution comes as Taiwan sends a 66-person trade delegation to the Czech Republic, Slovakia, and Lithuania, all countries that have recently donated COVID-19 vaccines to Taiwan. Foreign Minister Joseph Wu (吴钊燮 Wú Zhāoxiè) is also planning a separate visit to the Czech Republic and Slovakia next week, according to the Ministry of Foreign Affairs, and will speak virtually at the Inter-Parliamentary Alliance on China's (IPAC) conference later this month.
"Taiwan is definitely going to try as much as possible to use the EU-China conflict to its advantage. Although I think that the Taiwanese will also want to show that they are more than just an instrument that could be used against China," Sobol said. "I think some EU member states understand that, although it's always very difficult to detach everything and simply ignore the cross-strait reality. It's a very thin line."
China news, weekly.
Sign up for The China Project's weekly newsletter, our free roundup of the most important China stories.