Censors go nuclear as tennis player's MeToo allegations against top official go viral
Society & Culture
Chinese tennis star Peng Shuai accused former vice premier Zhang Gaoli of forcing her into a sexual relationship, sending censors into overdrive. Feminist activist Lü Pin told SupChina that "while it's too soon to tell the long-term impact of her story, it has already generated lots of conversations among people and made them think."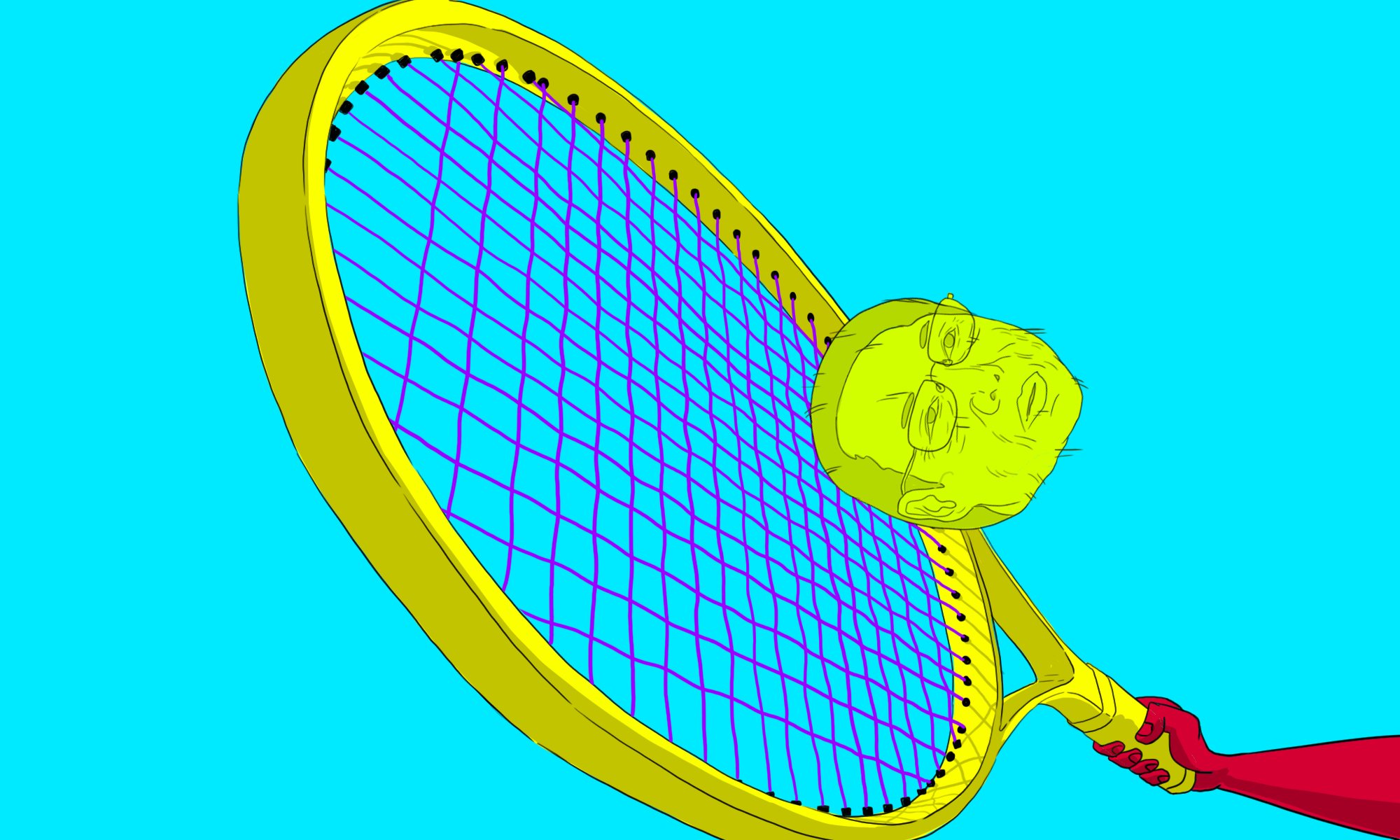 Everyone in China is talking about it: Former world No.1 tennis doubles player Péng Shuài 彭帅 publicly accused former Chinese vice premier Zhāng Gāolì 张高丽 of forcing her into sex several years ago, and then carrying on an extramarital affair with her.
Peng has been a

state media darling for nearly a decade

. 

She made the accusations in a post from her verified Weibo account on November 2. The post was swiftly deleted, although

screenshots

have continued to circulate, especially outside China's Great Firewall. 

Peng said that Zhang and his wife had invited her to his home for dinner and Zhang had raped her while his wife kept watch at the door. 

Zhang is 75 years old, and retired in 2018. As vice premier from 2013-2018, he worked closely with still-serving Premier Lǐ Kèqiáng 李克强 and was a member of the seven man Politburo Standing Committee, the top leadership group of the Chinese Communist Party. 
Peng has disappeared from the Chinese internet: Searches for information about her posting surged, but her and Zhang's names, and all kinds of words referring to the case were completely scrubbed from the Chinese internet.
It's worth highlighting the extreme nature of the censorship: Even the word "tennis" (网球) was unsearchable on Weibo for several hours, as were various puns and coded references, such as the Chinese word for Bodhisattva 菩萨 for which the pinyin — pú sà — has the same initials as Peng's name.  

Peng's Weibo account is unviewable, and

searches for users with her her name

return an error message that says: "Sorry, there were no relevant results, while general searches for her name return irrelevant results.

The same censorship has been applied to Zhang's name.

Despite this, anecdotal accounts from Shanghai, Beijing, Liuzhou, and Hangzhou heard by SupChina indicate that the topic is being fervently discussed around the country. 
Nothing has been confirmed so far: Peng, who "said in the post that she could provide no evidence to back her allegations, did not respond to a request for comment sent to her Weibo account" by Reuters.
A Chinese foreign ministry spokesperson said he was not aware of the issue and that "this is not a question related to foreign affairs," per Reuters, but this statement was omitted from the foreign ministry's transcripts (English, Chinese).
It is not clear where Peng is currently located.
Zhang has retired and holds no formal government position.

The government is likely to remain completely silent about the accusations. Zhang will probably never make another media appearance again in China.
SupChina talked to feminist activist Lǚ Pín 吕频 about the case; below is a lightly edited transcript:
In Peng's emotional post, she describes her relationship with Zhang as "complicated" and talks about why she was attracted to him. She also writes that she was in love with Zhang, adding that she is "ashamed" of the feelings that she had for him. These elements have made some people believe that this is a extramarital affair that went wrong, rather than a case of sexual abuse. What do you think?
We all know the word love means different things to different people. There's no universal definition of it. Because it's a personal thing, we are in no place to analyze Zhang's emotion as readers.
But in this context, one thing I can tell from Peng's use of the word "love" is that she wanted to be treated kindly by people around her. This was her wish but reality deprived her of that. When it comes to sexual abuse or assault, there's been many cases where the victims had to deceive themselves into thinking that they were in love with the perpetrators in order to feel better. They desperately wanted not to be a victim. They would tell themselves that what happened to them wasn't so bad, and that they voluntarily entered those relationships. It's their way to rationalize things but it's irresponsible for us to believe in this narrative. We have to bear in mind that there are power dynamics at play in Peng's case. Because the power relationship is unequal, she was unable to reject Zhang's sexual advances and simply leave the situation.
On Twitter, you warned people not to "consume" Peng's story like a sex scandal. Could you elaborate on what this means?
This is not a salacious gossip or a sex scandal. It's a woman's painful experience. Peng is a successful, hard-working woman. I believe she has a very strong will. So it's incredibly sad that she still couldn't escape when Zhang took interest in her.
Lǔ Xùn 鲁迅 once said: "Tyranny makes men cynical." When people feel powerless, they become faint-hearted. By downplaying Peng's account as some sort of entertainment news, they can convince themselves that tyranny isn't that bad. They are afraid to face the truth and it's depressingly cruel for Peng.
I also hope that everyone be careful with their words when commenting on the issue. Sometimes people think their personal opinions don't matter and fail to realize how much harm their words can cause. But when millions of people talk about something and form public opinion, it can hurt a victim very badly.
Some people argue that Peng's story shouldn't be framed as a #MeToo story because there's no mention of the movement or her moment of awakening in her post. What's your take on this?
I think people need to understand what #MeToo really is. It's not just a label or a hashtag. It's not an organization that you have to sign up for. At its core, #Metoo is a social movement against sexual abuse and sexual harassment where women publicize allegations of sex crimes.
Peng's story is a #MeToo story because the way she came forward and what she hopes to achieve after speaking up is just like many other brave women in this movement. Maybe she's not part of an organized movement, but her story will resonate with people and encourage more victims to come forward with their accounts of sexual violence.
What do you think will happen next?
I'm sure that Peng's story will not be forgotten. At the end of the day, censorship can't stop people from finding discreet ways to discuss it and everyone will know about it eventually. For Peng, the wider her story spreads, the safer she is.
While it's too soon to tell the long-term impact of her story, it has already generated lots of conversations among people and made them think. I'm sure some people were deeply shocked and troubled by her allegations, but I think it's a good thing. It forced them to face the truth and the truth can be ugly in many cases. Peng's story will break their trust in the government and make them question things, turning them into skeptics about things officials say or do in the future. Maybe they won't voice their anger or disappointment this time, it's very likely that when something similar happens again, people will bring up Peng's story and demand justice for her.