She was found guilty of murdering her abusive husband; an enraged Chinese public says the verdict is unfair
Society & Culture
A controversial guilty verdict has put the spotlight, again, on how China's justice system denies divorces to women even if they have abusive husbands, and how the police allow intimate partner violence to escalate.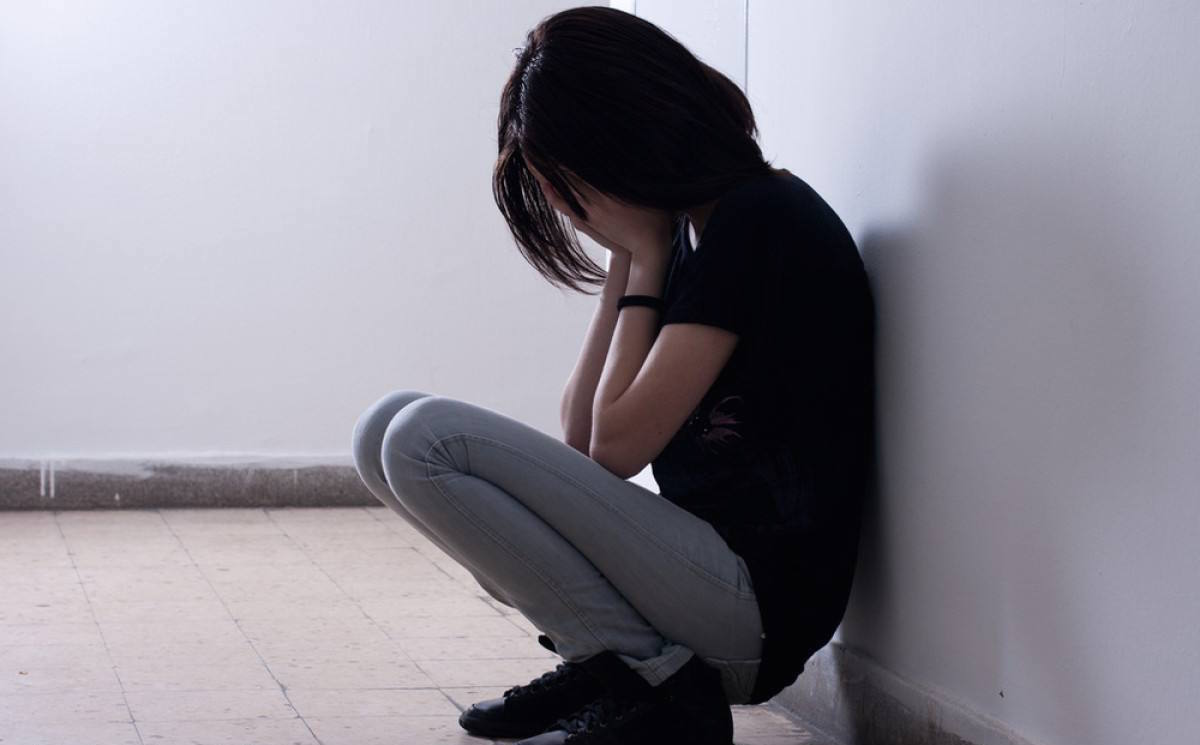 A Chinese woman who stabbed her husband to death after suffering years of abuse at his hands has been sentenced to a three-year prison term on the charge of "intentional assault." Although she has also been given a three-year probation, meaning that she will not serve actual jail time unless she falls foul of the law again during her probationary period, the guilty verdict against her has sent the Chinese internet reeling with disappointment and indignation. 
The controversial verdict was handed down in late November by a criminal court in the southeastern city of Shantou. According to a court document (in Chinese) obtained and publicized by BRTV, a state-owned TV network based in Beijing, the woman, identified only by her last name, Xu, had long been a victim of domestic violence before the incident happened on the night of June 15.
Late that evening, Xu was sleeping when her husband came home intoxicated and woke her up with a blow to the face. In an inexplicable rage, he hit Xu repeatedly, forcing her to defend herself. The fight was interrupted briefly by Xu's father, who lived with the couple and tried to stop the assault. But after he was knocked down by the husband, the violence continued and escalated to a point where the husband pressed and squeezed Xu's neck. Fighting for her life, Xu killed her husband in a struggle, stabbing him in the chest with a pair of scissors she grabbed during the beatings.
Xu was detained after calling the police to the scene. Although Xu was acquitted of homicide, the court ruled that she used a greater degree of force in self-defense than was necessary. The stabbing, it said, constituted a crime of "intentional assault."
The China Vibe.
Subscribe to The China Vibe, our society and culture newsletter, to get a free weekly roundup of the most interesting stories from China.
Prior to the fatal dispute, Xu had tried to end her abusive relationship. In May 2019, she filed for a divorce on the grounds of intimate partner violence, but a local court denied her request without giving a reason. Since then, the estranged couple slept in separate rooms, but this didn't stop her husband's abusive behavior. 
Earlier this year, Xu applied for a divorce again.The deadly incident occurred while waiting for her request to be processed. 
Her case has drawn national attention to domestic violence against women in China, and to the inadequacy of China's institutions in dealing with the problem. 
In many regards, Xu's experience is not unique. According to official status released by the All-China Women's Federation, the country's largest women's organization, about one in four women have suffered physical or verbal abuse, or had their freedoms restricted by their partners. 
While China implemented its first-ever anti-domestic violence law in 2016, enforcement is sporadic and punishments are light. Police officers often persuade battered women to return to their husbands and restraining orders are rarely enforced. 
Even obtaining a divorce is frustratingly difficult. Although China's marriage law explicitly states that domestic violence is grounds for divorce, there have been many media reports about women being denied a prompt divorce even after suffering domestic violence. Under government pressure to help maintain social stability and preserve family harmony at a time when China is struggling with declining marriage rates and fewer babies, Chinese courts tend to downplay abuse of women and push victims into mediation rather than providing justice.
Commenting on Xu's case, a lawyer in Guangdong, who worked with Xu on her initial divorce petition, told BRTV that it's currently an unspoken "principle" in Chinese courts that first-time applications for divorce should be automatically denied. 
Xu's plight has also raised a moral question in China: If a woman impulsively kills her husband after suffering years of beatings, is it self-defense? In Xu's case, although the court determined that her stabbing was an act of "excessive self-defense," many legal experts said that the lethal force she used while defending herself was justified in a situation where she was helpless and could be strangled to death. 
Public opinion seemed to be on Xu's side, too. On Weibo, where hashtags (in Chinese) related to the news of her verdict have been viewed more than 200 million times, observers argued passionately that the stabbing was an appropriate and necessary response to the immediate threat to her life, and that given her history of being abused, the ruling was unjust. Some social media users directed their ire specifically at the local divorce court in Shantou, saying that the tragedy could have been prevented if she had been granted a separation in the first place.