Multinationals in 2021: The new reality of doing business in China
Business & Technology

China is the ultimate "make or break" market for many international companies today. Yet for multinational corporations (MNCs) hoping to succeed in China, the Middle Kingdom remains a challenging place to do business. How can they navigate China's many challenges and translate its growth trends into profitable, sustainable enterprises?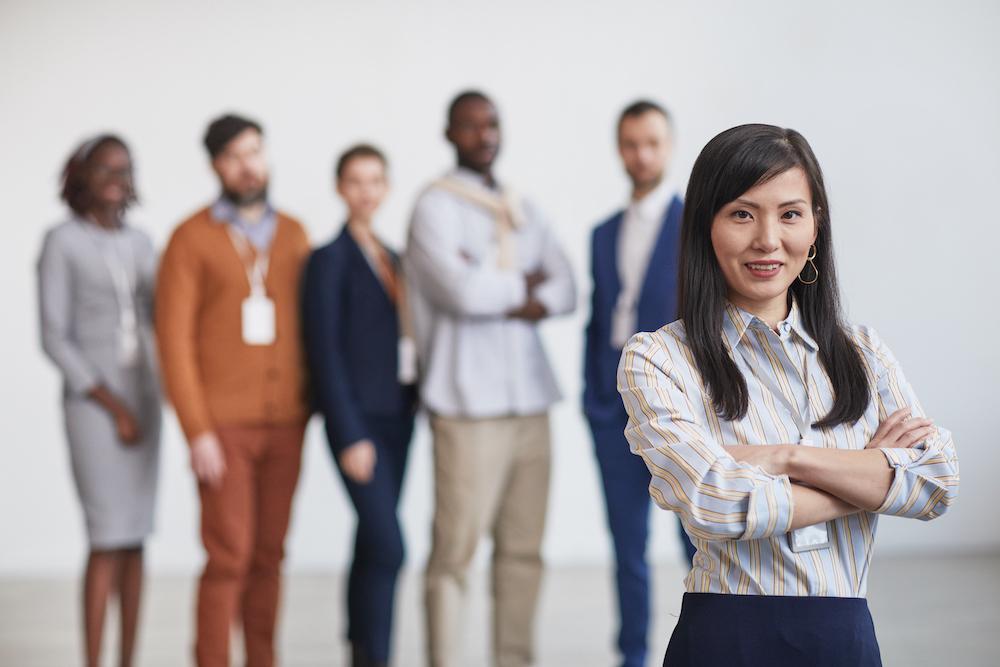 This article is brought to you by Xi'an Jiaotong-Liverpool University, a leading international joint venture university based in Suzhou, Jiangsu, China.
---
China is the ultimate "make or break" market for many international companies today. Since its economic reform — and subsequent growth spurt — took off in the 1980s, the country has been racing to become the world's largest economy. It is now home to some of the fastest-growing companies in the world and an enormous, high-growth, highly savvy consumer market whose spending is set to more than double in 10 years. 
Fueling this dynamism, China, once known as "factory to the world," has now shaken off its past personas to reveal an astonishing propensity for adopting and adapting to innovations, at a speed and scale that's unmatched elsewhere on earth.
Yet for multinational corporations (MNCs) hoping to succeed in China, the Middle Kingdom remains a challenging place to do business. Markets are fragmented, culture is different, and regulations are complex. To make things more complicated, the COVID-19 pandemic and, consequently, its unprecedented disruption to international mobility and economy, has caused many observers to question the future of globalization, especially in regards to China. For some Western firms, those obstacles are just too daunting.
How can MNCs navigate China's many challenges and translate its growth trends into profitable, sustainable enterprises? 
A mix of new and old challenges
It's nothing new for foreign firms — especially those who primarily see China as a manufacturing site — to endure shakedowns in the supply chain when working with Chinese factories. Trade tensions, particularly between the U.S. and China, have been tense in the past few years due to retaliatory tariffs and uncertain future of trade policy. 
However, "the pandemic has disrupted logistics and complicated customs and deliveries on an unprecedented scale, forcing many international manufacturers in China who previously sourced internationally to source more from within China to reduce uncertainties," says Dr. Laurie Underwood, an academic and consultant in Shanghai specializing in cross-cultural business communications, who has taught at Xi'an Jiaotong-Liverpool University's International Business School Suzhou.
In addition to rethinking production strategies, the other pressing matter for MNCs is hiring from China's shrinking foreign talent pool. In a survey released in June by the European Union Chamber of Commerce, which polled 585 members in China to find out their 2020 performances and future outlooks, 68% of the respondents considered coronavirus-related entry restrictions to be one of the top challenges they were facing. 
The travel limits also made it difficult for employees at MNCs to stay engaged in cross-border communication, says Roberto Donà, a Professor of Practice in Management at IBSS. "Online meetings work for many businesses, but not for all of them," he says. "With so many fresh uncertainties, communication between headquarters and their Chinese offices is critical now, more than ever."
These COVID-related problems might be temporary, but some long-standing challenges are unlikely to go away soon. According to Dr. Underwood, the ability to adapt to China's constantly changing regulatory environment is key to running successful business operations in or with China. "It remains true that almost every successful company in China — even small ones — has a very active government relations department. So that's just absolutely necessary," she says. "The important thing is that in order to have a greater chance of success, they have to take seriously the work of following and understanding the government regulations, as well as finding ways to align their strategy with the government's goals for the country."
When it comes to comprehending the complexities of Chinese politics and culture, Dr. Underwood points out that one of the new mistakes that MNCs can make is underestimating the power of nationalism, especially among young Chinese. Speaking from her own teaching experience, she notes a broad sense of pride among 20-year-olds in China today, partly because, during their lifetime, their home country has always been strong and powerful. 
"When thinking about where to work, MNCs are not necessarily at the top of the lists [for Chinese university graduates]. Today, there are a lot of exciting Chinese companies to work for," Dr. Underwood says, adding that the current wave of Chinese neo-nationalism has also made it easier than ever for MNCs to become embroiled in geopolitical controversies. "Young people in China have quite a different mindset than their previous generations and I think one thing MNCs don't understand is how proud Chinese people are to be Chinese."
The changing face of China CEOs
Although priorities and approaches vary business to business for MNCs, common themes enabling corporate success in China can still be found. Internally, styles of leadership and management at MNCs have gone through an array of changes in the past decade, and the transformation is documented by Dr. Underwood in her China CEO series. 
When conducting interviews for China CEO, the first book in the series, which was published 15 years ago, Dr. Underwood and her co-author, Juan Antonio Fernandez, tried but to no avail to find a woman CEO working at a multinational's China office. The book ended up featuring 20 China CEOs who were all men. In China CEO II, the sequel to the popular original, which came out last year, among 25 companies featured in the book, four of them had women in the top role. 
"That was a big change from the first book, and a very positive one. I think it definitely shows that China is quite outstanding in Asia in terms of gender equality," Dr. Underwood says. She adds that China's communist era created a foundation of gender equity not seen in most other Asian nations, and that this has generally led to more social acceptance of women's career advancement than elsewhere in the region. "If you look at statistics such as the demographics of students getting advanced education in China, the ratio of women to men is very impressive – often nearly 50 percent."
Commenting on the phenomenon, Professor Donà notes: "It is a normal evolution that's bound to happen in a mature market." In hiring, he says, "companies should focus on candidates' abilities and experience, which explains why more and more Chinese women are climbing up corporate ladders."
Professor Donà is also optimistic that MNCs' practice of putting women in leading roles will have a positive impact on Chinese companies. "International companies seem to be more advanced in gender equality, but this is because they've been doing it for years and because this is a requirement for their local markets," he says. "They have become a point of reference and step by step even local businesses have to adopt the same policies. We need to look at this in favor because diversity is important."
Another key observation from her new book, Dr. Underwood says, is localization of top positions in China. In her first project, none of the 20 China CEOs featured in the book are Chinese nationals. In China CEO II, five of the 25 executives interviewed for the book hold Chinese citizenships. "What is happening is that 10 or 15 years ago, foreigners were hired to lead MNCs because local talents tended to lack certain skills essential in management of international corporations. Today, what you see is that the quality you can find in local managers is absolutely outstanding," says Professor Donà. 
Echoing his message, Haili Wu, an Associate Professor of Practice in Economics at IBSS, says that for international companies to operate in the world, they need to adapt and utilize the local talents. "It is the quickest way to expand and also a good marketing tool to attract local customers," she says.
"It's always a good time to do business in China"
2021 has been a tough year for Chinese companies. As a result of Beijing's recent sweeping regulatory crackdown, a slew of high-profile technology companies have faced investigations and punishments, including Chinese ride-hailing app Didi, which was ordered to suspend new user registrations just days after its New York IPO, and a number of after-school tutoring companies, which have been banned from making profits and raising capital from overseas markets.
As international businesses watched the clampdown unfold and intensify in the past few months, the Chinese government has continued to promote the world's second-largest economy as opening further to overseas capital. In the summer, local authorities in various cities, including Beijing and Shenzhen, followed those in Hainan — an entire resort island that is becoming a free trade zone — in announcing innovative tax policies and preferential treatments for foreign capital.
All of these policies are good news for MNCs in China. "There cannot be a better time to do business in China. Although the international environment is not very friendly for cross-border investment, China is still opening up and showing the resolve to push the market reform forward," says Wu. "Given the significant improvement in the business environment in China, the benefits for multinational companies are larger than any time before."
And these business-friendly policies are more targeted than ever, as the special benefits are reserved for MNCs in certain sectors that China wants to dominate, says Dr. Underwood. 
"I think the most important lesson about working with China today is to pay careful attention to the government's goals, stay informed, keep current with changing policies and trends. That's why MNCs take serious note of China's five year-plan and other announcements that show which direction the nation is headed," Dr. Underwood says. "If you are going with the flow and you are creating a product that matches the government's goals, there's lots of opportunities for you to grow and expand in China."
For MNCs looking for opportunities, promising sectors in China include new-age technologies like artificial intelligence, alternative energy, and "basically anything that's green and healthy," says Dr. Underwood. Everything related to consumers is a safe bet, too, according to Professor Donà. "When creating products, MNCs need to come up with a valuable proposition that's suitable, or specifically designed, for the local market itself," he says.
Professor Donà believes that "it's always a good time to do business in China" because, after all, there's money to be made. His statement rings especially true in a time when the pandemic upended business globally, with China's economy being something of an outlier. Thanks to effective early control of the outbreak and a zero-tolerance approach to the virus, China saw retail sales — a key measurement of consumer spending in the world's most populous nation — rise by almost 5% year-on-year in October. "What China can offer in reward is a business environment of an economy that has grown very fast. There is no other economy of the same size as China's," he says.
Dr. Laurie Underwood will be teaching an open enrollment course on "'Must have' leadership skills for today's China market" for XJTLU-IBSS in February 2022. If you are interested, please click here or visit this WeChat page to learn more.