Taiwan's four referendum results could raise even more questions about the future of DPP and KMT parties
Politics & Current Affairs
Taiwanese voters are heading to the polls on December 18 to vote on four measures, mostly dealing with economic issues such as pork imports and the construction of a natural gas terminal. But with Taiwan's two major political parties being intensely polarized around the referendum, much more could be at stake, depending on the results.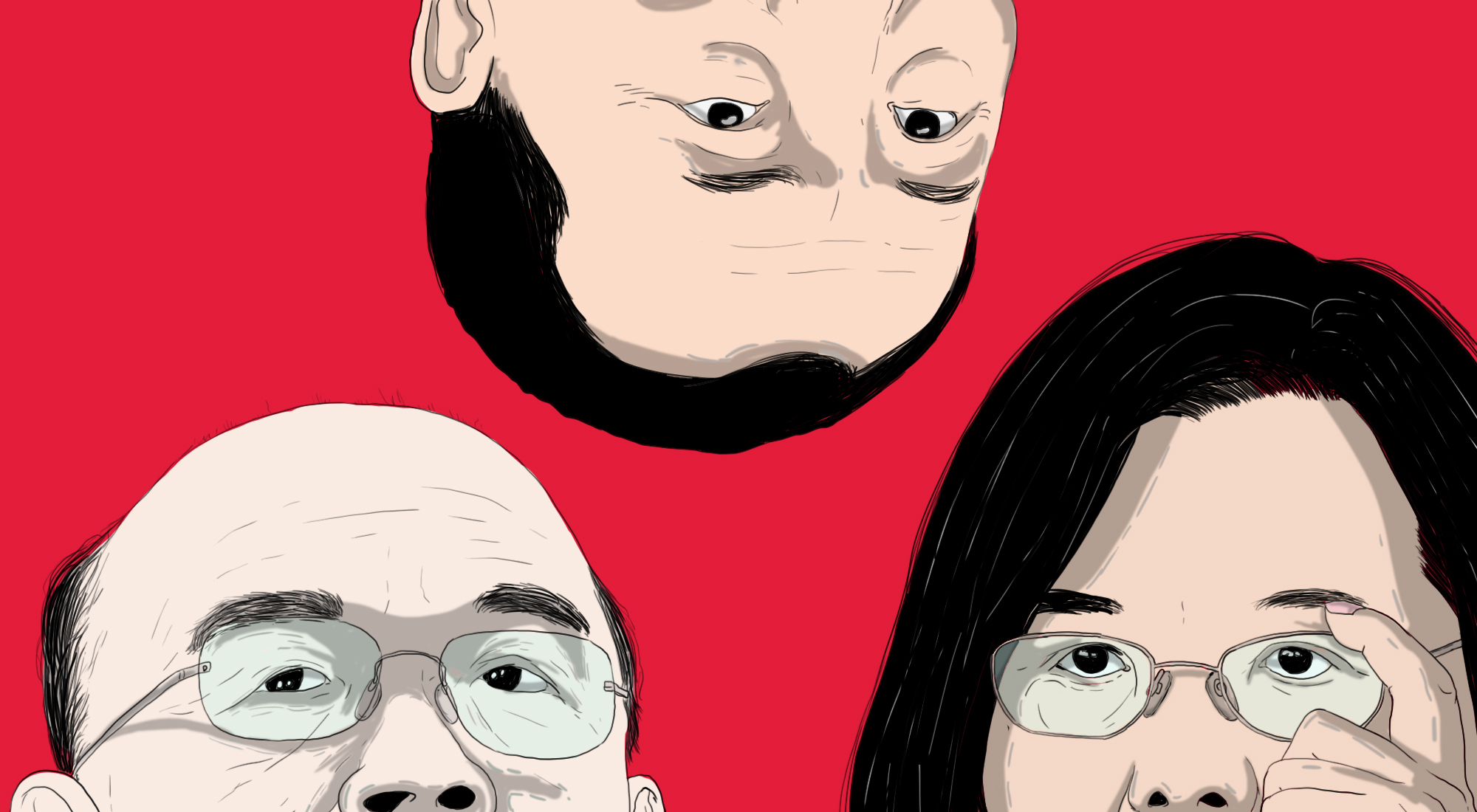 On December 18, Taiwanese voters are set to go to the polls to vote in a referendum. The measures pose questions on whether to restart construction on a fourth nuclear reactor, reverse the importation of ractopamine pork from the United States, group future referendums with presidential elections, and halt the construction of a liquid natural gas terminal in northern Taiwan on top of a corral habitat.
In order to pass, each question will need to receive more votes of assent than dissent, with at least 25% of eligible voters approving the measure.
This is the first referendum to be held since 2018. That year, the ruling Democratic Progressive Party (DPP) suffered a stunning loss in local elections. At the time, the DPP blamed the referendum questions for increasing voter turnout to its detriment. In 2019, the party changed the law governing referendums to separate them from other elections.
This round of referendum has taken on larger significance as Taiwan's two major political parties, the DPP and the Chinese Nationalist Party (KMT), have mobilized around opposition positions on all four questions. The DPP calls for voting no on all four measures, while the KMT supports all four.
Depending on how many of the measures pass or fail, there could be significant implications for future leadership in each party.
The never-ending campaign
The plebiscite comes off the back of two key political events: the KMT's chairmanship election and the recall vote of Chen Po-wei (陈伯惟 Chén Bówéi).
The KMT's chairmanship election was surprisingly divisive, and immediately following it the party moved to unite its various factions behind the recall of Chen, a staunchly pro-independent legislator who won his seat in a district that had been a KMT stronghold for decades. Chen's recall election became a national affair, as the ruling DPP put its full support behind him, realizing his key role in the independence-leaning coalition they lead, the pan green camp.
After Chen's successful recall on October 28, a victory for the KMT-led pan blue camp, the political machines that had been organized for the recall election quickly moved on to begin their referendum campaigns.
"Part of the rationale behind separating referendums and elections was for people to look at them more rationally. However, it is clear that in this referendum, both parties have continued to use emotional pleas typical of electoral campaigns to mobilize voters," says Eric Chen-hua Yu (俞振华 Yú Zhènhuá, a professor at National Cheng Chi University).
At the October 30 KMT National Delegates Conference, chairman Eric Chu (朱立倫 Zhū Lìlún) framed the referendum as an opportunity for the public to voice its disapproval at the DPP government. "With all your strength, give the ruling party a vote of no confidence," said Chu.
"The KMT has made this referendum into a partisan tool," said President Tsai Ing-wen (蔡英文 Cài Yīngwén) at an October 27 meeting of the DPP's Central Executive Committee. She added that because of this, it was up to the DPP and its supporters to protect Taiwan and its future development.
"The DPP has turned this referendum into another moment to 'resist China, protect Taiwan' [抗中保台 kàng zhōng bǎo tái]. To the DPP, anything that contradicts it is a conspiracy of the Communist Party of China," says Shih Cheng-feng (施正峰 Shī Zhèngfēng), a professor at National Dong Hwa University. Shih says that the DPP has employed anti-China sentiments in its campaign, using coded language, like "Team Taiwan stand up," to paint its side as loyal to Taiwan.
Following China's Taiwan Affairs Office spokesman Mǎ Xiǎoguāng 马晓光 expressing that the referendum "solely touched on issues of Taiwan's economy," and that China had no opinion on the matter, DPP spokesman Liu Kang-yen (劉康彥 Liú Kāngyàn) said that this was evidence of China's intent to influence the referendum and push Taiwan and the U.S. apart, and that the public had to keep this in mind before voting.
The vigor of both campaigns have been lopsided, illustrating the dominance of the DPP in today's political landscape. The DPP has been able to organize countless explanatory meetings throughout the country, while also employing publicity cars and volunteers to bring its message to the public. It has also been able to use its resources as the ruling party to advance its message. For example, CPC Corporation, Taiwan's state-owned petroleum company, organized sessions to explain the impact of not building a liquid natural gas terminal, garnering criticism from the opposition that the government used state coffers for political purposes.
Conversely, the KMT, because its funds remain frozen by the Ill-gotten Party Assets Committee, has only been able to activate its politicians at various levels to advocate for the party's position. However, this has had one notable exception: New Taipei City Mayor Hou Yu-ih (侯友宜 Hóu Yǒuyí), who expressed his opposition to the fourth nuclear reactor and left the other questions to the electorate.
Unclear polling
"The focal point for tomorrow is voter turnout and who comes out to vote," says Yu, the professor at National Cheng Chi University. Yu explains that the erratic polling is the result of differences in how much pollsters factor voter intent into their models. He says that the pan green camp has done well to consolidate its base, with around 90% of pan green voters indicating that they will vote no on all four measures and having a high intent to vote. With pan blue voters being less consolidated, it may be more difficult to turn out the necessary votes to pass each measure.
Yu believes that it is most likely that the measure on banning the importation of U.S. ractopamine pork will pass, with polling indicating its widespread unpopularity. Additionally, he says that lack of strong support for restarting construction on a fourth nuclear reactor means that measure will mostly fail.
The question remains about what will happen with the other two measures. Though polling shows most voters supporting both stopping construction on the liquid natural gas terminal and binding future referendums to elections, the margins are thin, meaning that it will require a large turnout from pan blue voters to pass them.
2024 begins in 2021
The results of the referendum could have serious consequences for the future of both major parties.
According to Professor Yu, only passing one measure or failing to pass any would deeply weaken KMT Chairman Eric Chu. "Chu is a weak party chair. We can see that by how tepid various KMT politicians have been in supporting the party's position," says Yu. Because of this, he stands to lose any legitimacy he may have if the pan blue camp is perceived as losing. If it wins, he will be given little credit.
New Taipei City Mayor Hou Yu-ih perhaps presents the most interesting part of the KMT's campaign. "Hou is saying, 'Let's keep some distance, but not get divorced,'" says Professor Shih. Hou, who polling consistently shows as the most popular potential candidate in the 2024 presidential election, possibly represents the KMT's only chance at returning to power in 2024. Because of this, he does not want to tarnish his chances by throwing his weight behind the party's agenda. "This is another sign that the traditional parties are loosening," says Shih.
The data supports Hou's gamble. A poll released on November 30 by the Taiwanese Public Opinion Foundation shows that no political party has more than 30% of the public's support, with the KMT having less than 20% support. It may be that it is not Hou that needs the KMT, but rather the KMT that needs him.
The DPP stands to change more radically according to the results. If the party is perceived as victorious by being able to prevent the passage of three or four measures, little is likely to change in regards to the party's personnel or structure. This would favor President Tsai, whose balancing of the various factions within the party allows her to hold more power.
But if two or more measures pass, a shake-up could be at hand.
"All four measures passing could be a great hit to the administration. The premier would have to be changed, and the party would need a certain degree of reshuffling. This would change the party's balance of power, which is not good for Tsai," says Professor Yu. Yu predicts that a defeat would lead to Premier Su Tseng-chang (苏贞昌 Sū Zhēnchāng) stepping down, and would most likely lead to Taoyuan City Mayor Cheng Wen-tsan (郑文灿 Zhèng Wéncàn), another 2024 presidential candidate hopeful, taking his place.
"If Cheng can't reach the premiership, he can't bǎng zhuāng 绑桩," says Shih, employing a Taiwanese term that means using his position as an official to distribute resources in exchange for support. Without this, his chances in 2024 are slim.
A split 2-2 result could cause infighting in the DPP as various factions seek to frame the referendum as a victory or a defeat according to their particular interests. But President Tsai shouldn't be too worried. During the late October meeting of the DPP's Central Executive Committee, it was decided that she, as party chairwoman, would have the final say on most candidates for the 2022 and 2024 elections. "This secures her power," says Professor Yu.