Lithuanian president says Taiwan office naming was 'a mistake' after 'unconventional measures' from Beijing
Politics & Current Affairs
After Lithuania allowed Taiwan to open a "Taiwanese representative office" in its capital, Vilnius, last November, China has escalated its diplomatic and economic pressure on the EU state.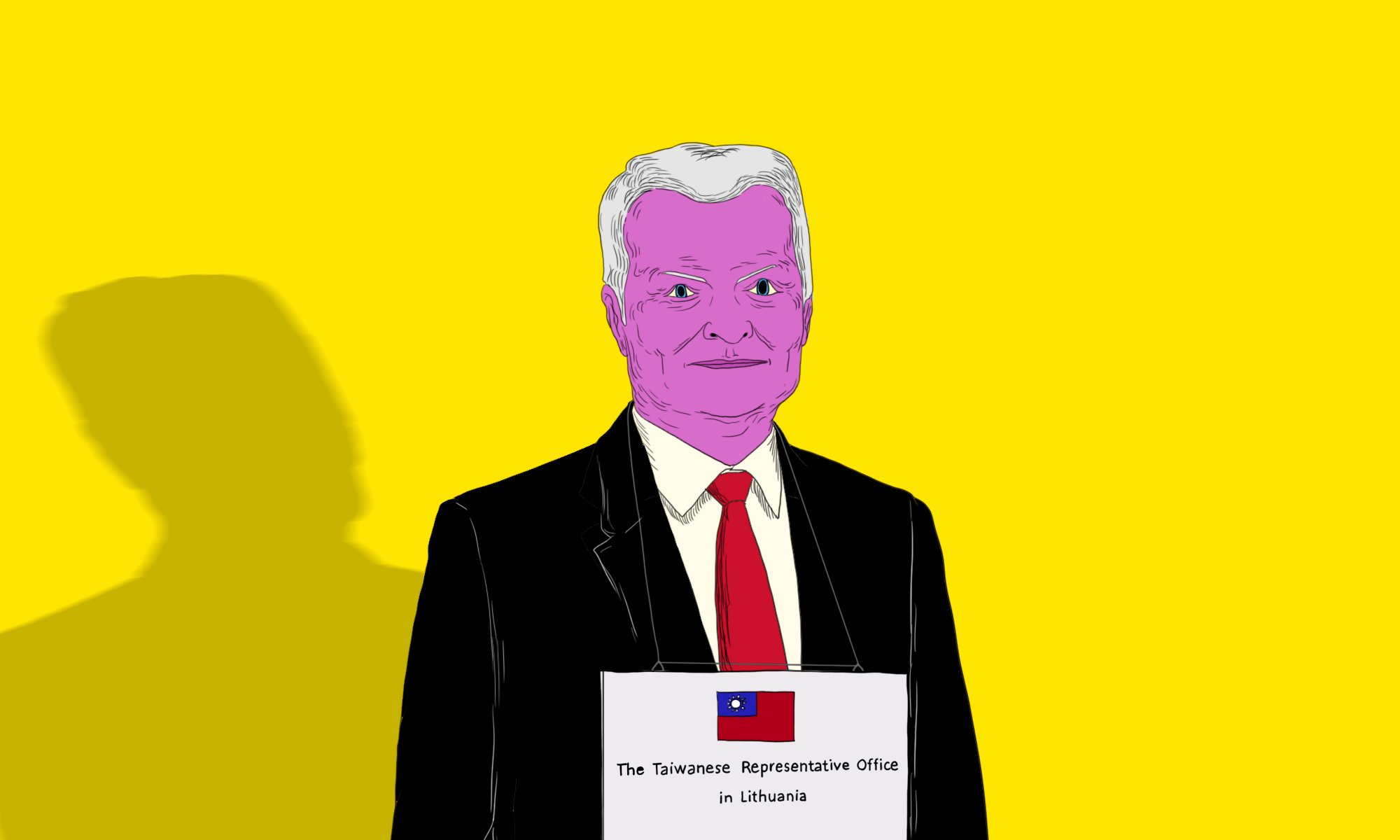 Last year, Lithuania established itself as the most outspoken China critic in the European Union.
In May, the country's parliament declared China's treatment of Uyghurs as "genocide" and banned Chinese telecom giant Huawei from its 5G networks, while the foreign minister announced Lithuania's departure from the "17+1" Chinese diplomatic initiative with Central and Eastern Europe.
In July, Lithuania's Foreign Ministry announced moves to strengthen ties with Taiwan, most notably that "a Taiwanese representative office will be opened" in Lithuania's capital, Vilnius.
China then retaliated with diplomatic measures, focusing on Lithuania's stepped-up recognition of Taiwan. Beijing recalled its ambassador to Vilnius in August, and then after the Taiwan office opened in November, China downgraded diplomatic ties with Lithuania. The diplomatic spat escalated in December as Lithuania pulled all its diplomats out of Beijing due to concerns about them losing diplomatic immunity.
Lithuanian president speaks out
Lithuanian President Gitanas Nauseda commented yesterday that it "was 'a mistake' to allow Taipei to open a representative office in Vilnius using the name Taiwan," per AFP. "I think it was not the opening of the Taiwanese office that was a mistake. It was its name, which was not coordinated with me," he claimed.
China has used "unconventional measures against Lithuania," Nauseda said, which he described as "an attack…on one of the EU member states."
Based on news reports, these are some of the measures Nauseda is referring to:
"China is pressuring German car parts giant Continental to stop using components made in Lithuania," Reuters reported last month, leading the German business lobby BDI to criticize China's "trade boycott."
"Some 130 [Lithuanian] companies are unable to clear shipments through Chinese customs or redirect cargo," a major Lithuanian business association said, per Bloomberg.
A shipment of 20,400 bottles of Lithuanian rum was bought by a Taiwanese government-owned liquor firm "after being told it was about to be blocked by Chinese customs," according to the South China Morning Post.
China news, weekly.
Sign up for The China Project's weekly newsletter, our free roundup of the most important China stories.
Reaction from Beijing, Taipei, and Vilnius
A Chinese Foreign Ministry spokesperson today welcomed (in Chinese, English) Nauseda's remark that the naming of the Taiwan office was a mistake, but added that "it is more important to take actions to redress the erroneous act."
Chinese state-owned tabloid the Global Times had denied last month that there are any "direct economic countermeasures" against Lithuania, though it warned that "future countermeasures cannot be ruled out if Lithuania continues on the wrong path."
Taiwan has called Beijing's pressure on Lithuania "disproportionate," and said today that it would launch a $200 million strategic investment fund to help Lithuanian companies and Lithuania-Taiwan trade.
Lithuania is "considering an aid package worth 130 million euros ($147m) to support businesses impacted by the Baltic country's spat with China," Bloomberg reported.