Omicron triggers mass flight cancellations into China and Hong Kong
Business & Technology
Trying to travel to China or Hong Kong in the next month? Expect delays. China has canceled over 140 incoming international flights in the past week due to COVID-19, while Hong Kong has barred all flights from eight countries.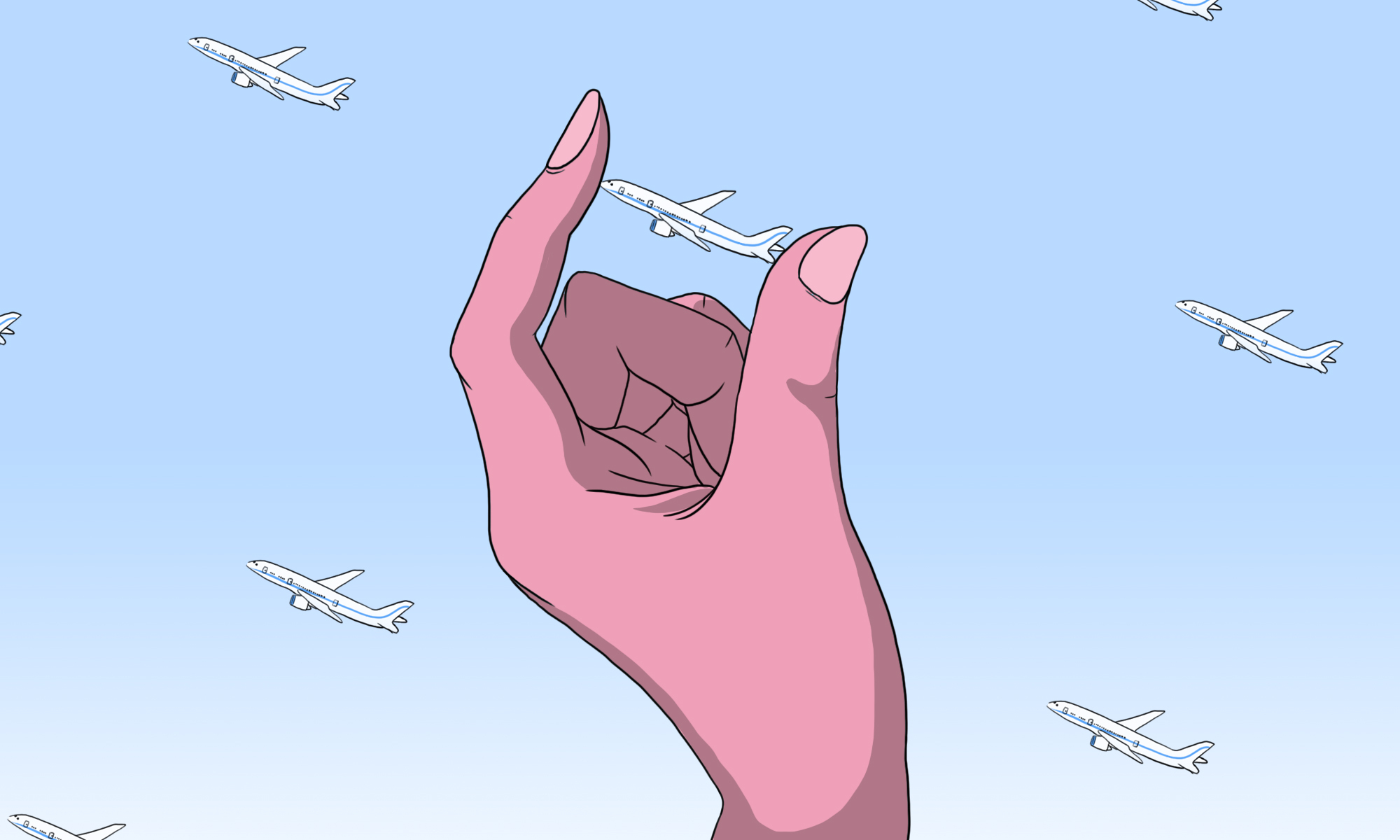 International air travel into China, already greatly reduced due to the pandemic, is being drastically cut back as route after route is canceled by the Chinese air regulator's "circuit breaker" policy.
According to the policy from the Civil Aviation Administration of China (CAAC), which has been in place since June 2020 and was updated in April last year (links in Chinese), if any flight is found to have five or more COVID-positive passengers on board, then airlines must either temporarily suspend the route or operate at reduced capacity.
The duration of route suspension is automatically stepped up if an aircraft is found to have carried 10 or more, or 30 or more COVID-positive passengers.
"China has cancelled 142 inbound flights from foreign countries including the U.S., France, Canada and the Netherlands since January 6 this year," as a result of these rules, per the Global Times.
The U.S. objected to a recent spate of cancellations. After six additional U.S.-to-China flights hit the circuit breaker yesterday, the U.S. Transportation Department claimed that "China's actions are inconsistent with its obligations under the U.S.-China Air Transport Agreement," Reuters reports.
Several unofficial sources cited by the Global Times disputed this claim, but there has been no official response from Beijing yet.
"Delta appears to be the U.S. carrier most affected, but the CAAC also said January 11 it is forcing the cancellation of more than 60 flights to China from the U.S., including flights operated by American Airlines and United Airlines, as well as 42 flights operated by Chinese airlines," according to aviation website Routes.
"Delta has appealed to the CAAC, asking that any punitive action be pushed back to a later date so it has more leeway to rebook passengers," per Routes.
"​​According to a travel blog tally [in Chinese], U.S.-China travel may face an unprecedented 10-day+ flight drought after January 18 as a result of mass positive cases on China-bound flights. Things are not looking good for February either, especially if more cases emerge," noted Yang Liu, a reporter at state media Xinhua.
Travel into Hong Kong is looking no less bumpy for the foreseeable future, as the city shut down all incoming flights from eight countries — the United States, Britain, Australia, Canada, France, India, Pakistan, and the Philippines — starting last week, as part of sweeping measures to stem an Omicron-fueled COVID-19 surge.
Some aircrew of Cathay Pacific, the city's flag carrier airline, were "found to have flouted self-isolation rules and brought the highly transmissive Omicron variant to the community," per the Hong Kong Free Press.
Hong Kong chief executive Carrie Lam (林鄭月娥 Lín Zhèng Yuè'é) ordered an investigation into Cathay, to which the company's chairperson, Patrick Healy, responded that the "non-compliance of this tiny minority should not be allowed to overshadow the remarkable discipline and professionalism of the overwhelming majority of Cathay Pacific crew over so many months."
China news, weekly.
Sign up for The China Project's weekly newsletter, our free roundup of the most important China stories.
See also: