Peng Shuai is at the Games, but is she free?
Politics & Current Affairs
The Chinese tennis star has been active in the Beijing Games bubble, where she delivered her first interview and attended multiple sporting events. It hasn't eased public concern.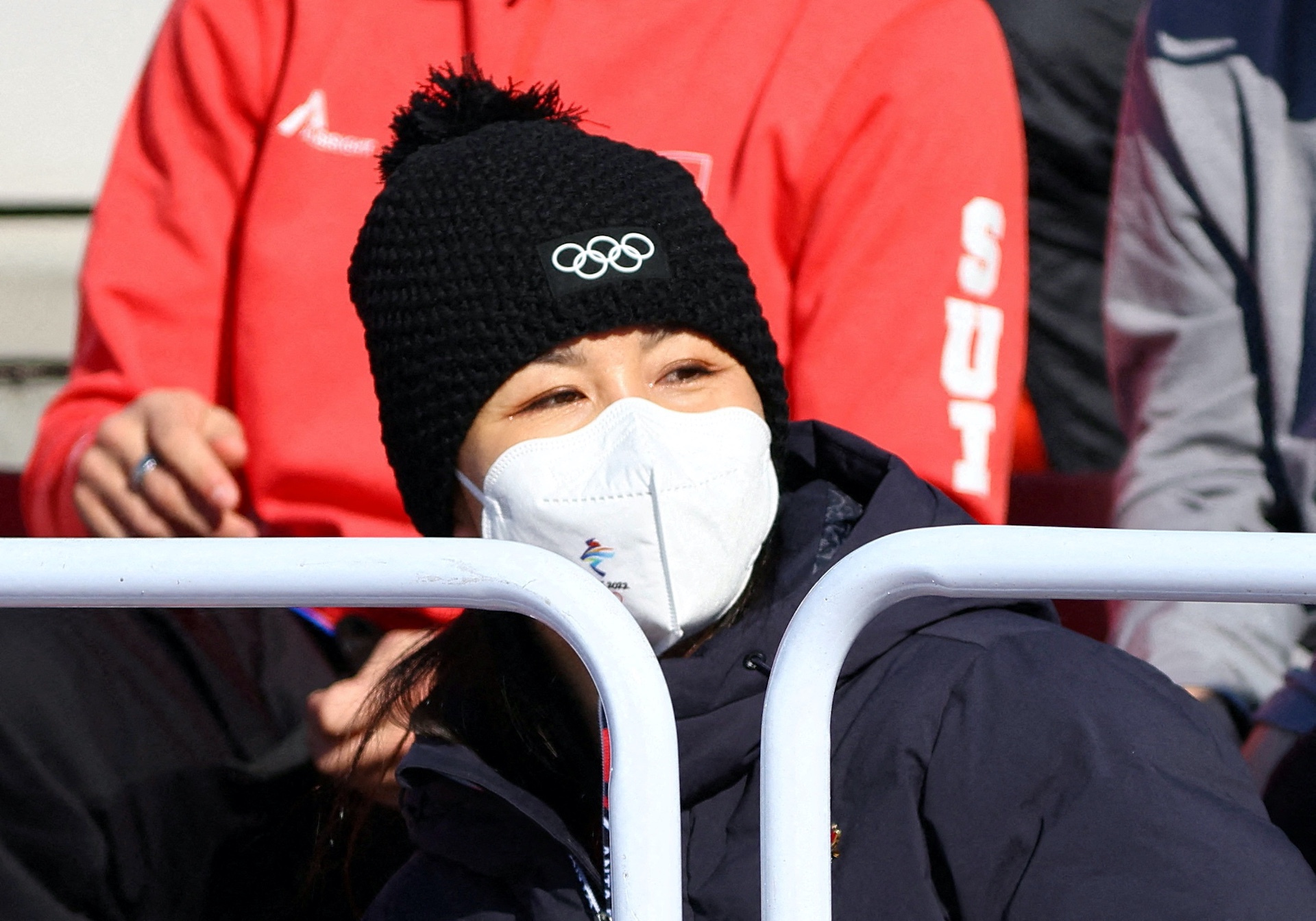 The World Tennis Association (WTA) and one of Péng Shuài's 彭帅 interviewers are still concerned about the Chinese tennis star's safety, even though she called her November sexual abuse accusation against a Chinese official "a huge misunderstanding" in her first sit-down interview with French media outlet L'Equipe on Sunday.
Marc Ventouillac, one of two journalists who conducted the interview, said he was still unsure if Peng was free, and noted that she did not respond to questions when asked about her well-being, AP reports.
WTA chair Steve Simon, who had last year cast doubt on the authenticity of an email Peng Shuai had purportedly sent to the WTA, said that the L'Equipe interview "does not alleviate any of our concerns about her initial post" and called for a private meeting with Peng Shuai to "discuss her situation," per Bloomberg.
The China Vibe.
Subscribe to The China Vibe, our society and culture newsletter, to get a free weekly roundup of the most interesting stories from China.
Peng Shuai has since been seen at a number of events at the Beijing Winter Games, including at the freestyle skiing event where Eileen Gu (谷爱凌 Gǔ Àilíng) won gold on Tuesday, per ESPN and Reuters. Peng sat next to IOC president Thomas Bach in a black knit hat stitched with an Olympic rings logo and a black coat embellished with the Chinese flag.
Peng also had a private meeting with Bach over the weekend, according to a statement released by the IOC. The statement did not address her sexual assault accusation, though it did mention her attendance at Games events, per the New York Times.
When told about Peng Shuai's attendance, Gu said she was "really grateful that she's happy and healthy and out there doing her thing again," Reuters reports.
The takeaway: Beijing's multiple efforts to assuage the public and assure Peng Shuai's safety have fallen flat, as critics and activists continue to cast doubt on her ability to speak and move freely. Many of their fears stem from the bleak reminder of China's official resistance to the #MeToo movement and reputation for punishing those who choose to dissent.
Earlier on SupChina: Peng Shuai retracts previous claims of sexual assault, but concerned parties are not convinced.
See also: