Dancing for anti-epidemic workers needs to stop, critics say
Society & Culture
"A performer, a propagandist, and a bunch of entry-level social workers. Together, they put together a black comedy," a Weibo user wrote. Another person quipped, "We haven't eliminated COVID-19 entirely yet, but it seems like a new brain disease has taken hold."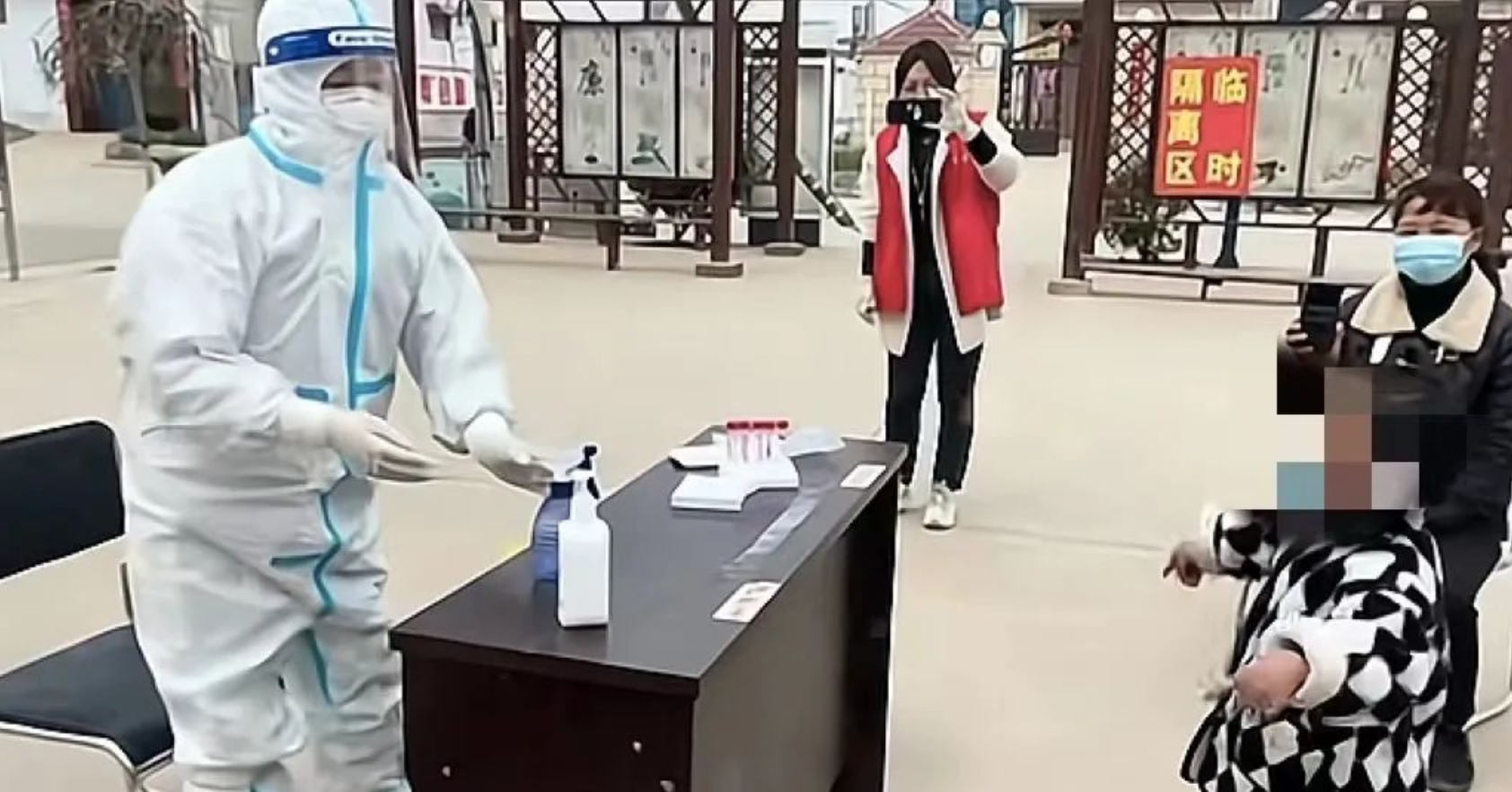 It's been said that in a time of crisis, positivity and gratitude go a long way. So, as China grapples with its worst COVID outbreak since Wuhan in early 2020 — more than 56,000 confirmed cases nationwide have been recorded this month, and Shanghai just launched a two-stage lockdown of its 26 million residents on Monday — a slew of Chinese parents thought it would be appropriate to bring their children to COVID testing sites to show a bit of appreciation for anti-epidemic workers via dance.
There's a small problem, though: Many in the healthcare workforce — along with those on the internet — said these "empty gestures" accomplish nothing but delay the testing.
While it's hard to pin down the origin of the dancing fad, videos of such performances have proliferated on Chinese social media over the past two weeks, as millions of people in different parts of China underwent mandatory testing and were placed in lockdowns to curb the spread of the virus.
The China Vibe.
Subscribe to The China Vibe, our society and culture newsletter, to get a free weekly roundup of the most interesting stories from China.
Many of the videos feature children dancing to the tune of "Hear Me Say Thank You" (听我说谢谢你 tīng wǒ shuō xièxiè nǐ), a song by child singer Lǐ Xīnróng 李昕融. Released in 2019, the track took on a new life during the pandemic when it was used by kids to pay homage to frontline healthcare workers. "I want to thank you," the chorus goes. "Because of you, I always have love at the bottom of my heart. Thank you. I'm grateful for you spreading happiness."
These dancing videos were initially well received, but after mainstream media outlets reported on them — "This is the best gift ever! A little girl danced for healthcare workers to express her gratitude for their work!" wrote Xianyang Daily, a local newspaper in central Shaanxi province — successive videos appear to have jumped the shark. 
Teens and young adults have gotten in on the action, sometimes in groups, putting on performances before or after being tested. Internet users have begun to notice that in many of these videos, medical workers seem bored by the unsolicited dancing, while others waiting in line to be tested look annoyed by the delay. From a public health point of view, efficiency and safety should be prioritized in mass-testing drives, as medical workers have no time for "meaningless entertainment," the say.
In the video that has received the most criticism on Weibo, a young girl in a red dress can be seen indulging in her own dance in front of a group of healthcare workers in head-to-toe protective clothing who look like they are "enduring corporal punishment," according to some Weibo users. While some commenters urged the dancer to do something that actually benefits critical workers — like "being a volunteer" or "donating money" — much of the response focused on the poor optics of the media and the government's propaganda office glorifying the performative behavior.
"A performer, a propagandist, and a bunch of entry-level social workers. Together, they put together a black comedy," a Weibo user wrote. Another person quipped, "We haven't eliminated COVID-19 entirely yet, but it seems like a new brain disease has taken hold."
Also, were children being used as props by adults seeking attention and social media likes? "If these parents really cared about the well-being of anti-epidemic workers, they should not let their children get in the way of important testing efforts. Let medical workers finish work early and rest properly," a Weibo user commented. 
On Monday, the online backlash took on a sense of urgency when several anti-epidemic workers opened up about how they really felt about the performances. "I implore you not to let your children perform for us. The kids are good kids but the parents need to put their mind to something else," a healthcare worker said in a video that has since gone viral. Calling the experience of watching children dance "embarrassing," the person went on to reveal that many people like him had to put up with the performances because they didn't want to come off as rude.
Internet personality Jiāngníng Pópo 江宁婆婆, a police officer and frontline anti-epidemic worker in Nanjing who has more than 5 million followers on Weibo, also expressed his discomfort. He wrote in a Weibo post that performing was actually a high-risk activity, as singing might distort the shape of a mask and dancing might violate social-distancing rules in a crowded place. "If you really want to make our job easier, just be cooperative and read testing instructions carefully before you come. It will save us a lot of time if all of you remember to bring your phone, have your health code ready, and clean your mouth when you meet us."