Sinopec pulls the plug on Russian oil projects
Business & Technology
China's oil and gas giant, Sinopec, has suspended investments in both a major petrochemical plant and a marketing venture in Russia, heeding sanction concerns.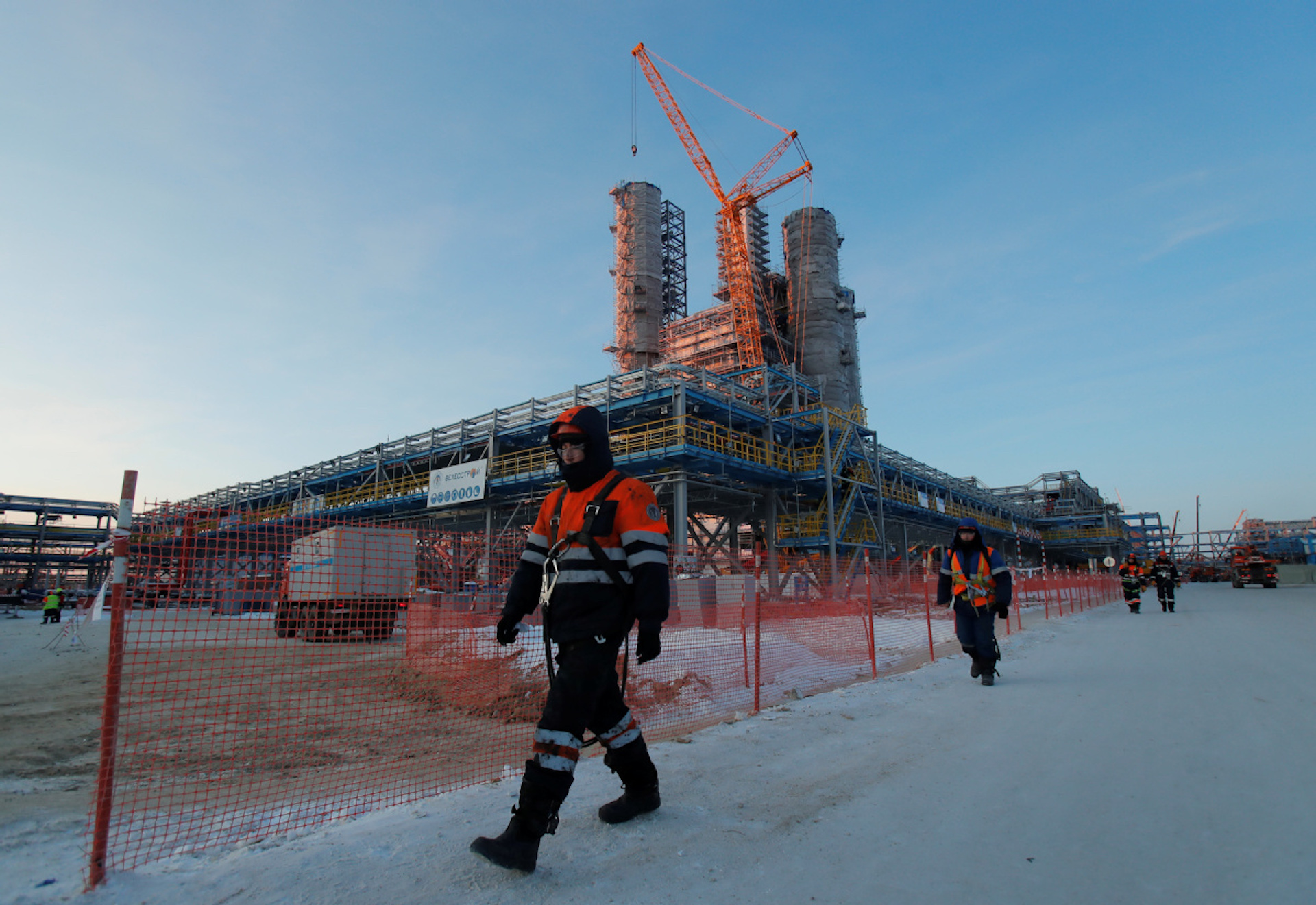 In a sign that Western sanctions on Russia have also dented the Russia-China relationship, China's largest oil and gas refiner, Sinopec, has suspended a potentially half-billion-dollar investment in a major petrochemical plant, along with a gas marketing deal, in Russia, per Reuters.
One of the halted deals involved Russia's largest petrochemical producer, Sibur, set to come online in 2024. It is similar to the $10 billion Amur Gas Chemical Complex in East Siberia, which is jointly owned by Sinopec and Sibur. The deal fell through after Sibur's board member Gennady Timchenko, a longtime Putin ally, was sanctioned by the West.
Sinopec has also suspended talks of a marketing venture with Novatek, Russia's largest gas producer, likely because Sberbank, a Russian financial services platform and a Novatek shareholder, was also found to be on the latest U.S. sanctions list.
Last Wednesday, the Biden administration warned Beijing not to take advantage of business opportunities created by the sanctions. National Security Adviser Jake Sullivan told reporters that G7 countries would announce a unified response to sanctions-busting countries soon.
Business in the morning.
It only takes two minutes each day to stay tapped in to the world's second largest economy. Sign up for Tipsheet, delivered to your inbox for free at 9am ET daily.
The context: China's Ministry of Foreign Affairs reportedly urged executives of three major energy conglomerates — Sinopec, China National Petroleum Corp. (CNPC), and China National Offshore Oil Corp. (CNOOC) — to review their business ties to Russian partners and refrain from buying Russian assets in the short term.
Sinopec and Novatek entered a preliminary deal in 2019 to market liquified natural gas to China. CNPC and CNOOC also invested in Russian gas through minority stakes in the major export projects Arctic LNG 2 (2019) and Yamal LNG (2014).
Global oil refiners such as Shell and BP have already promised to pull out of Russia after its invasion of Ukraine.
Recently, Moscow appears to be changing tack. In place of swallowing the country whole, it has let off its assault on Kyiv and is focusing more modestly on operations in the Donbas.
The takeaway: On Monday, Russia's foreign minister, Sergei Lavrov, claimed that Russia-China relations were at their "strongest level ever." Beijing, for its part, has repeatedly voiced opposition to sanctions as a matter of principle, claiming it will retain normal economic and trade relations with Russia. But state-run energy giants like Sinopec reflect the Party's strategic policy choices above all. The oil refiners' hesitation confirms Beijing's reluctance to maintain "normal" relations with Russia after all.