Chinese government pressures scholars to withdraw from online panels at international conference
Domestic News
At an international conference, at least five scholars based in China faced pressure from Chinese officials to withdraw.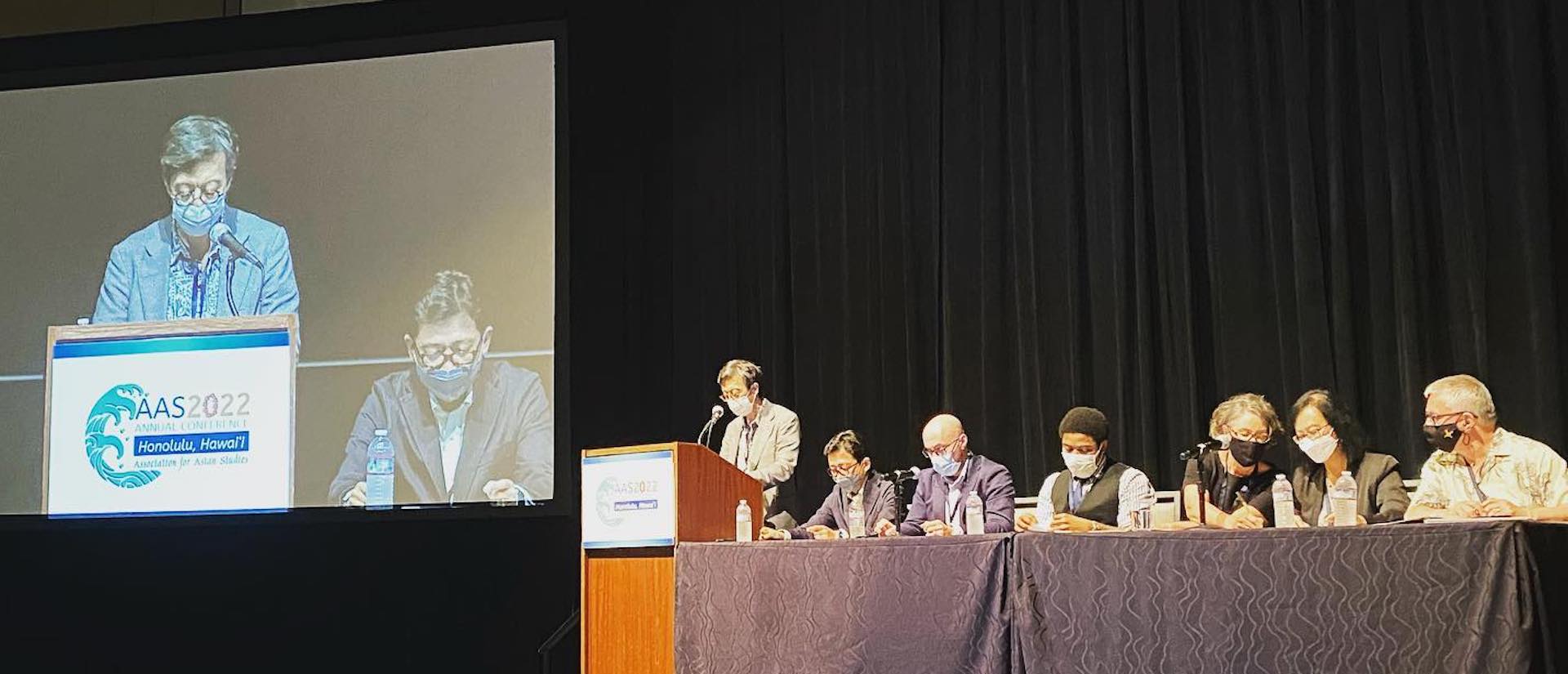 At least five scholars based in China were reportedly pressured to withdraw from an international conference, per NPR, raising concerns from academics that Beijing is tightening up control over the intellectual exchanges between China and the rest of the world.
The Association for Asian Studies (AAS) annual conference, which took place March 24–27, was a gathering of prominent Asia studies scholars from across the globe in person in Honolulu, Hawai'i, and over Zoom.
The targeted scholars, who wished to remain anonymous, said that Chinese security and education officials intervened over what they considered a breach in education regulations published in 2020, which require all Chinese scholars to receive permission from their institutions before participating in any international event in person or online.
One scholar was visited by a group of police officers in his home and "questioned for hours," after he had presented a research paper that did not include "sensitive" subjects, per NPR's private review of the work.
Other Chinese scholars were also asked by Chinese university administrators to cancel their presentations and told to say they would rejoin "in less sensitive times."
"The AAS firmly supports the right of scholars worldwide to take part in the free exchange of ideas and research through conferences and other forms of academic cooperation," the association responded in a statement posted on its website on Wednesday. The organization has previously come under scrutiny in China.
China news, weekly.
Sign up for The China Project's weekly newsletter, our free roundup of the most important China stories.
Beijing's control over academia has grown stronger in recent years, sending a chill down the spines of many academics that new regulations will further inhibit the future of scholarship for Chinese academics.
The Xí Jìnpíng 习近平 era has been very bad for academic freedom: One of the first signs was the circulation in 2013 — just a few months after Xi assumed Party leadership — of Document No. 9 — A Communiqué on the Current State of the Ideological Sphere.
The document warns of a variety of perceived threats to China's stability that are all connected to values like free speech, universal values, and other "Western" ideas.
Correction and update: This article was edited to remove a link and reference to a misleading new story about the the termination of Sino-foreign academic collaborations, and the phrase "China's education ministry has required" was changed to "has strictly enforced requirements."