With COVID-19 and ecommerce, high-end malls thrive while older shopping centers die
Business & Technology
Older malls can't seem to keep up with the allure of easy online shopping or luxurious new shopping centers.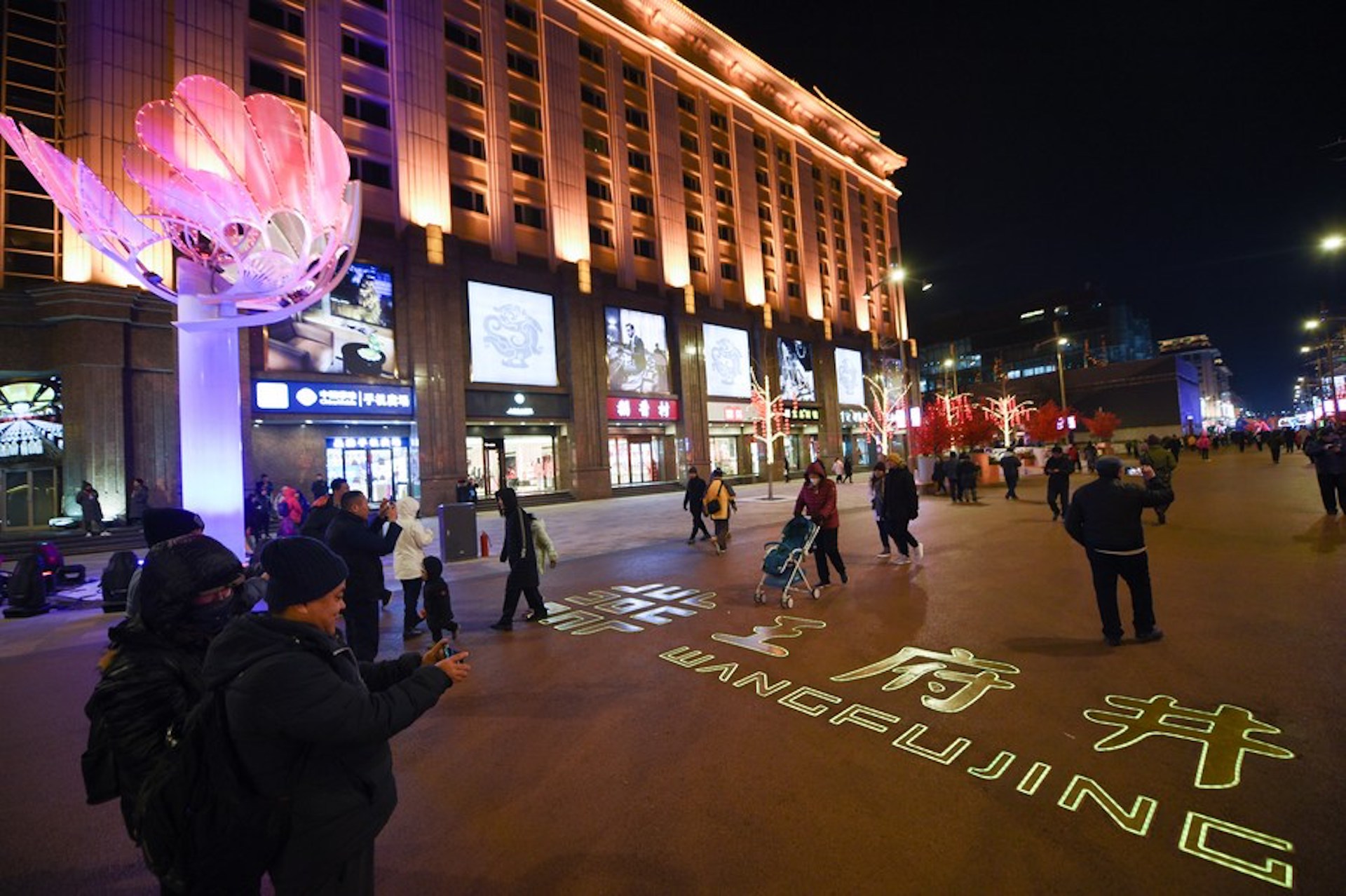 Data released by the China Commerce Association For General Merchandise (CCAGM) reveals that some of China's high-end shopping malls experienced significant sales increases in 2021:
Beijing SKP 北京SKP: 24 billion yuan ($3.77 billion), year-on-year increase of 35%.
Nanjing Deji Plaza 南京德基广场: 20 billion yuan ($3.14 billion), year-on-year increase of 28%.
Beijing International Trade Mall 北京国贸商城: 20 billion yuan ($3.14 billion), year-on-year increase of 25%.
Hangzhou Tower 杭州大厦: 10 billion yuan ($1.57 billion), year-on-year increase of 25%.
Separately, Hexun reported that Beijing's more than 100-year-old Wangfujing 王府井 shopping street is also booming: More than 20 trendy tea and coffee shops opened there in the last year, and just in the last quarter a range of new brand stores appeared such as BVLGARI, Cartier, and HUBLOT.
However, many malls across the country are closing their doors. A report published today by Winshang Data 赢商网 identified at least 30 independent department stores that have closed down since 2020, listing large and prominent stores and malls in China's cities — some renowned landmarks — that have all disappeared since 2020 because of poor performance.
The casualties of this ongoing process are malls like Nanjing Ceramics Mall 南京陶瓷商场, once a gathering place for high-end porcelain shoppers in Nanjing, which closed its doors on March 29 after 69 years.
Business in the morning.
It only takes two minutes each day to stay tapped in to the world's second largest economy. Sign up for Tipsheet, delivered to your inbox for free at 9am ET daily.
The context: The last three years of COVID-19 have been very difficult times for shopping malls and department stores, which mostly rely on walk-in clientele. And ecommerce has fundamentally altered the shopping habits of Chinese consumers.
The takeaway: The CCAGM data illustrates that while older malls with aging management, homogenous product offerings, and less fashionable facilities are disappearing fast, high-end shopping malls are growing fast.
The secret to Wangfujing's success, for example, is providing "leisure, culture and entertainment" venues rather than just retail shopping, as younger consumers are more inclined to to buy goods online, and venture into physical environments for experiences rather than products.