Huawei pauses Russia operations as Beijing denounce NATO
Foreign Affairs
In a major blow to Moscow, Huawei announced it would furlough Russian employees for the month of April. But even as China largely complies with the substance of sanctions, Beijing's rhetorical support for Moscow shows no signs of letup.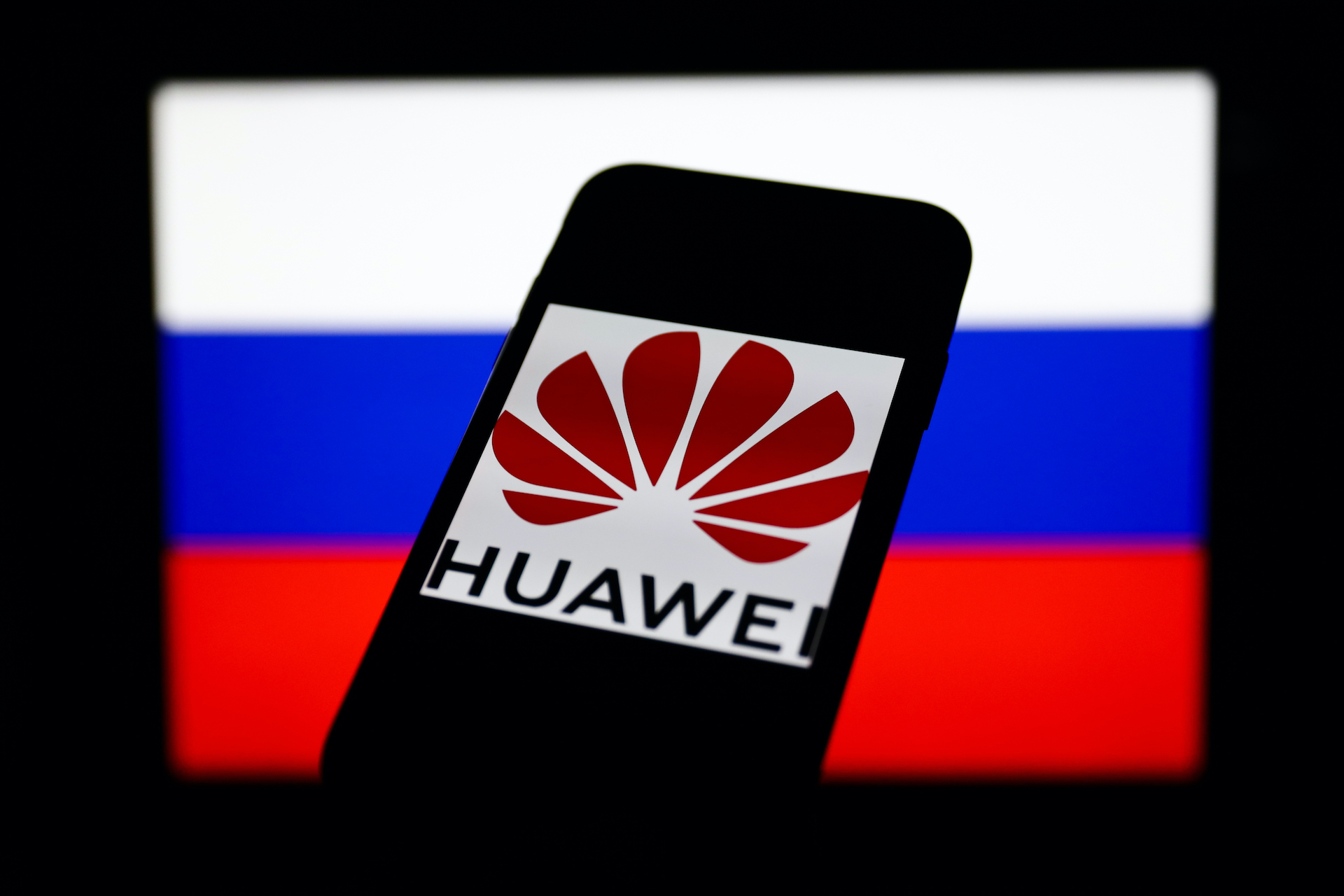 Controversial Chinese telecom maker Huawei is scaling back operations in Russia, at least temporarily, as it evaluates how it can operate in the country without violating sanctions.
Ericsson and Nokia, two of Huawei's main rivals, exited Russia earlier in the week.
Russia doesn't have a 5G champion or even a major domestic telecom company. Its ability to maintain its telecommunications networks, particularly over the medium to long term, is very uncertain.
More anti-NATO and anti-U.S. rhetoric from Beijing
While Beijing has shied away from openly supporting Moscow — and has largely complied with sanctions — it continues to blame the conflict on NATO, especially the United States. China's Ministry of Foreign Affairs (MFA) and the Party's newspaper, the People's Daily, continue to indulge the biological weapons conspiracy theory.
MFA went MIA amid Bucha massacre
Evidence of the Bucha massacre first emerged on April 1, as Russian forces in the city are accused of murdering, raping, and torturing civilians.
China's first official response came on April 6 after fielding a question from Reuters:


China attaches great importance to the humanitarian situation in Ukraine and is highly concerned with the harm to civilians. We have put forward a six-point initiative on alleviating the humanitarian situation and taken concrete steps to provide emergency humanitarian assistance to Ukraine. The reports and images of civilian deaths in Bucha are deeply disturbing. The relevant circumstances and specific causes of the incident must be verified and ascertained. Humanitarian issues shouldn't be politicized. Any accusations should be based on facts. Before the full picture is clear, all sides should exercise restraint and avoid unfounded accusations.
China's ambassador to Belarus talks with Belarusian state media
Chinese ambassador to Belarus Xiè Xiǎoyòng 谢小用 sat down for an interview with Belarusian state media on April 11.