Lockdown eases in Shanghai
Domestic News
Today in pandemic news from China: Despite an ease in quarantine rules, troublesome accounts of official incompetence and of residents being treated badly are still popping up in Shanghai.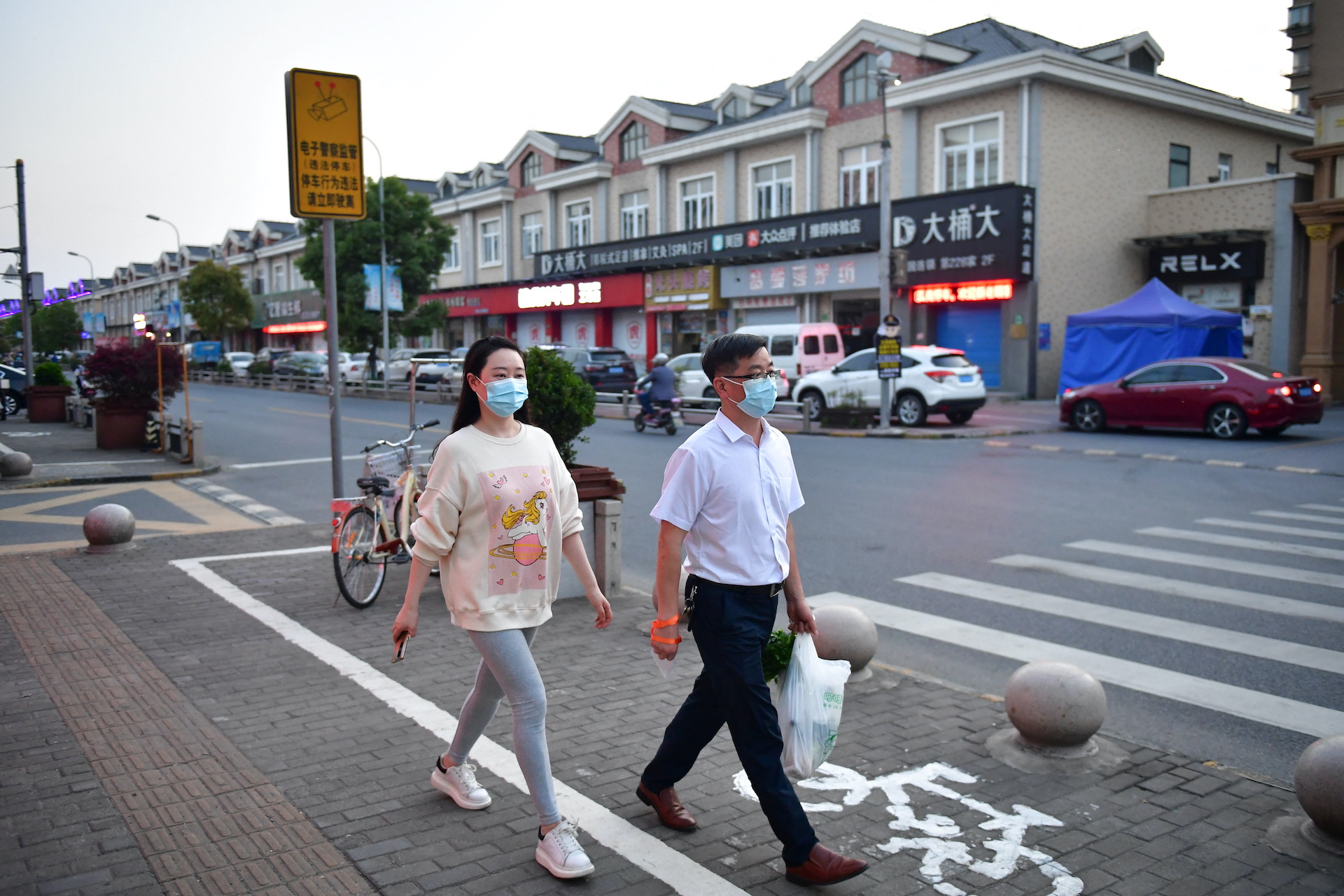 Cases are coming down: Shanghai reported no new COVID-19 infections outside quarantine areas in two districts on Wednesday, with many hoping that the worst of the current wave is over.
The government reported 19,927 new cases in China's mainland, with only 2,761 showing symptoms. Shanghai accounted for 95% of the total, or 18,902 cases, of which 2,495 had symptoms.
Shanghai eases restrictions: The city allowed 4 million more people out of their homes on Wednesday, for a total of 12 million people in the city of 25 million who are now allowed to go outdoors in the first round of easing. Yet 45 cities in China still remain under some form of lockdown.
Questions on COVID deaths: Shanghai logged only 17 deaths from COVID in the current wave, despite the outbreak's severity and the intense lockdown. Now some are questioning the method by which China records COVID deaths.
Tesla sputters back to life: The automaker has resumed operations at its Shanghai plant, ending a three-week suspension.
Frontline workers sacrifice sleep and meals: Carrefour employees have hunkered down inside stores in and around Shanghai amid the lockdown, waking up at 5 a.m. to prepare food packages for locked-in residents after spending the nights in sleeping bags. Meanwhile, medical workers from out of town are traveling long distances to work in hazmat suits all day, which for many often means hungry afternoons and adult diapers.
Another angry phone call goes viral: A recording of a phone call on April 19 between a German national living in Shanghai and a translator working for the neighborhood committee spread widely on Chinese social media, and was reposted to Reddit and Twitter. The foreign national demanded another test after allegedly testing positive for COVID-19, and refused to be taken to a quarantine location.
Poor treatment for the elderly: The case of a 94-year-old woman and her son, who were sent to quarantine late at night in Shanghai, has sparked another round of anger in China, after local officials had a locksmith force open a door to their apartment around 2 a.m. on Tuesday when no one answered, authorities stated.
A student was expelled from a school in Suihua, a small city in Heilongjiang Province, because his parents did not report their travel history to the school as required by local COVID-19 regulations. The local government later rescinded the decision by the education department after fierce backlash from the public.
Censors are scrambling: The outpouring of dissent from Shanghai over the city's lockdown policies is straining ​​China's strict system of censorship and ability to control information. Online users are finding creative ways to get around bans on words, hashtags, and even images, though many of the posts are still quickly deleted.
---
Previously:
Shanghai reports a rise in COVID deaths, while people fall through the cracks