Supply chains are snarled up but transportation and freight companies are making bank
Business & Technology
As COVID rages on in China and global supply chains remain jammed up, Chinese logistics companies are doing better than ever: 2021 was a banner year for companies that move goods around China and the world.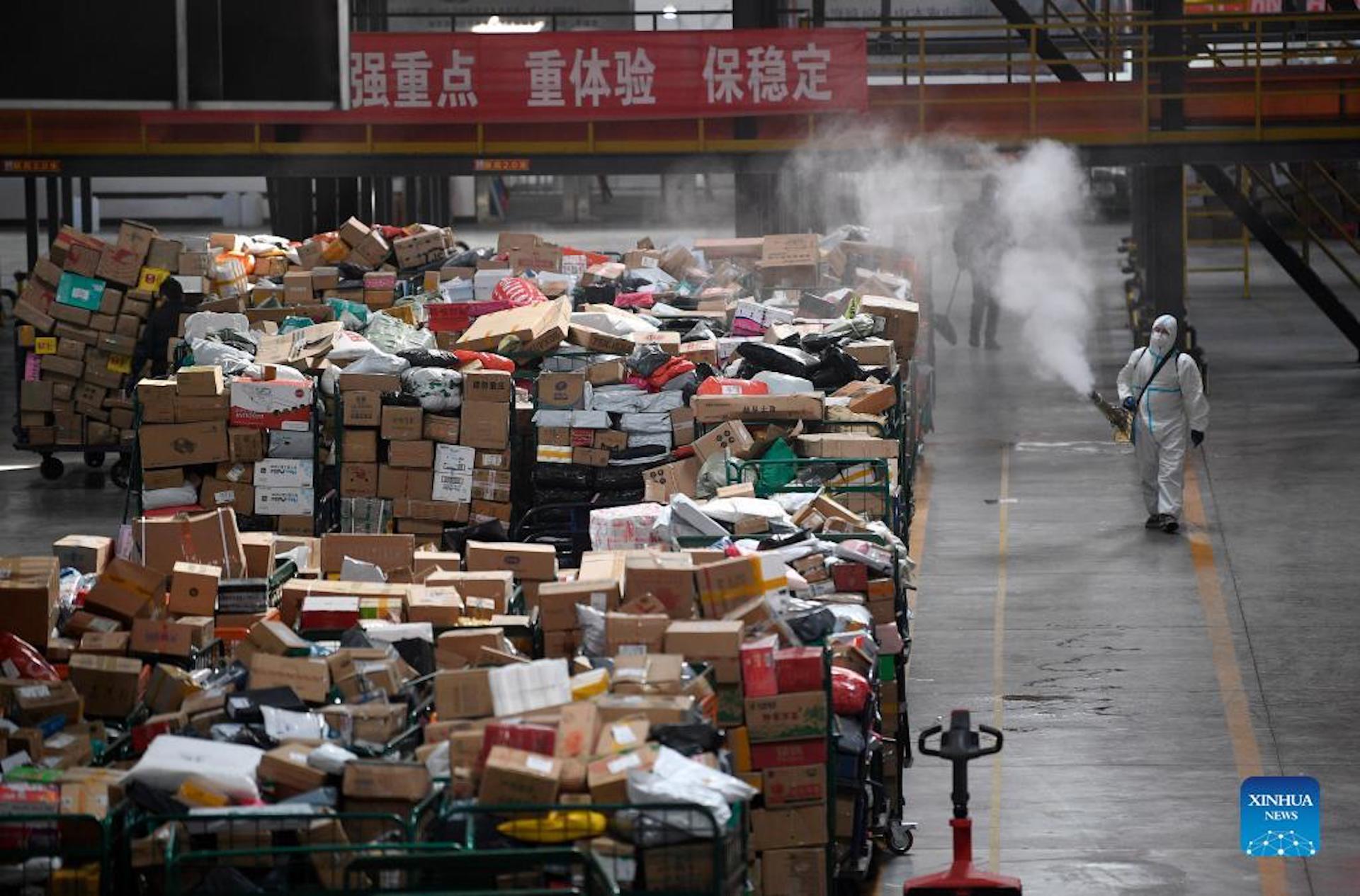 Over the weekend, the China Association of Listed Companies released data on the 2021 annual reports of all 4,669 companies listed on mainland Chinese markets. About 80% of listed companies grew their revenues last year, the third consecutive year of revenue increases for 40% of them:
Listed companies reported total revenues of 64.97 trillion yuan ($9.83 trillion) in 2021, a year-on-year increase of 19.81%, and net profits of 5.30 trillion yuan ($802.03 billion), a year-on-year increase of 19.56%.
Finance, manufacturing, and mining were the industries with the fattest profits of 2021. Of the 19 major industrial categories in the report, these collectively contributed nearly 88% of the overall net profits. The lowest profits were found in these industries: real estate, leasing, and business services.
Eye-popping growth was found in one particular segment in 2021: the transportation, warehousing, and postal industries, which increased net profits by a whopping 7,945%. The resurgence of COVID made these industries vitally important to keep people fed and supplied during lockdowns:
Business in the morning.
It only takes two minutes each day to stay tapped in to the world's second largest economy. Sign up for Tipsheet, delivered to your inbox for free at 9am ET daily.
The context: According to the State Post Bureau, in 2021, domestic express delivery companies shipped 108.3 billion items, a year-on-year increase of 29.9%, and reported revenues of 1.03 trillion yuan ($156.29 billion), a year-on-year increase of 17.5%.
In 2021 alone, 4,208 kilometers of new railways were added in China, 2,168 of which were high speed. China's 150,000-plus kilometers of railways transported 370.2 billion tons of freight in 2021, a year-on-year increase of 4%.
The trend of increased freight transport over passenger transport continues in 2022: In April alone, China Railway 中国国家铁路集团 transported 330 million tons of goods, an increase of 10.1% year-on-year. In April, China Railway loaded an average of 182,600 freight cars every day, a record high.
Water transport also picked up. Domestic freight and logistics giant China COSCO 中远海运控股, for example, has been able to make use of inland waterways and ports along the Yangtze River to relieve pressure on blocked road arteries. In the first quarter, China COSCO reported revenues of 105.53 billion yuan ($15.96 billion), a year-on-year increase of 62.75%, and net profits of 27.61 billion yuan ($4.17 billion), a year-on-year increase of 78.73%.
The takeaway: The COVID pandemic has jammed up supply chains, but the companies that keep those supply chains moving are doing better than ever.