Hong Kong names ex-cop John Lee as its new leader
Domestic News
Under Hong Kong's controversial new election process, John Lee has won the single-candidate election to become the city's top leader. Lee received 1,416 of the 1,424 votes cast by a pro-Beijing election committee that has been chosen to represent Hong Kong's 7.5 million people.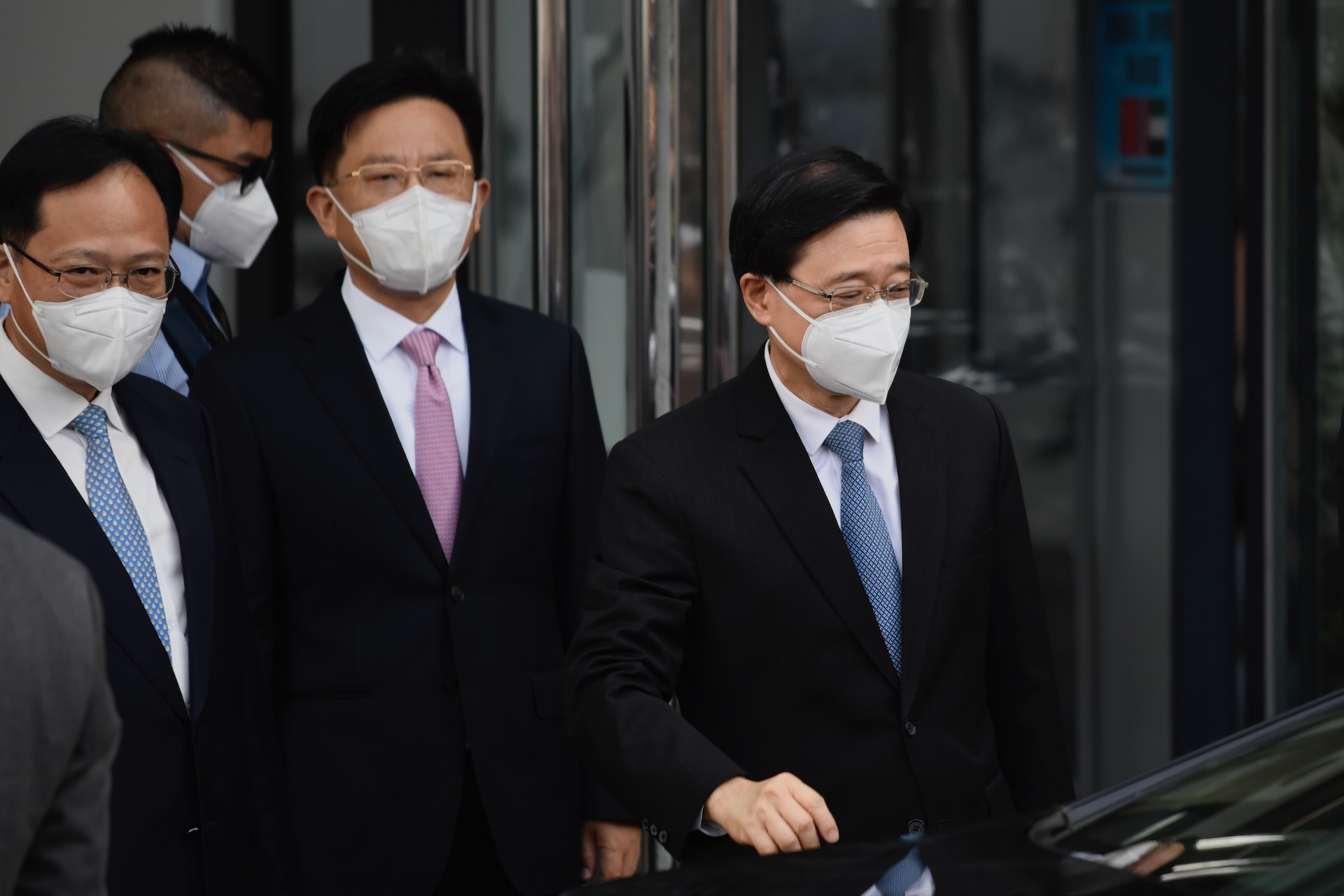 John Lee Ka-chiu (李家超 Lǐ Jiāchāo) was confirmed on Sunday as Hong Kong's next chief executive in a rubber-stamp election process, succeeding incumbent Carrie Lam (林鄭月娥 Lín Zhèng Yuè'é) for the top leadership role.
Lee has previously served both as Hong Kong's chief secretary, and as former secretary for security during the city's recent political turmoil, which proved his loyalty to Beijing in "enforcing national security."
In his speech after his appointment, Lee skimmed over questions about the election process, pledging instead to "continue to uphold the rule of law," help alleviate the housing shortage, and work to further integrate Hong Kong with the mainland.
As the only candidate in the running, Lee received a landslide 1,416 of the 1,424 votes cast by a pro-Beijing election committee, granting him the majority win required to appoint him under an overhaul of the electoral process that took place last year.
The new "patriots-only" system, which was rolled out in response to the anti-government protests back in 2019, requires all candidates for the election committee, legislative council, and chief executive — the big bodies of political power — to be vetted in advance to ensure "stability" and loyalty to Beijing.
Just three minutes of ballot counting saw Lee reach the 750 votes needed to win, Trivium reports.
The election win is another step in "patriots governing Hong Kong" and "the development of democracy with Hong Kong characteristics," Beijing's Liaison Office in Hong Kong stated.
China news, weekly.
Sign up for The China Project's weekly newsletter, our free roundup of the most important China stories.
Lee will inherit an easier system to govern than Lam did — one that has "almost no political opposition," where the political spectrum is now "concentrated toward the pro-establishment camp," said Ivan Choy, a prominent public intellectual who lectures at the Chinese University of Hong Kong.
Some Hongkongers also refer to Lee as the Pokémon character Pikachu, pei-kaa-jau (比卡超 bǐ kǎ chāo or bei2 kaa1 ciu1), because of the similarities in their names.