Fertilizer prices are going through the roof
Business & Technology
War and pestilence are constricting the world's supply of fertilizers, making profits for Chinese companies but threatening tough times ahead.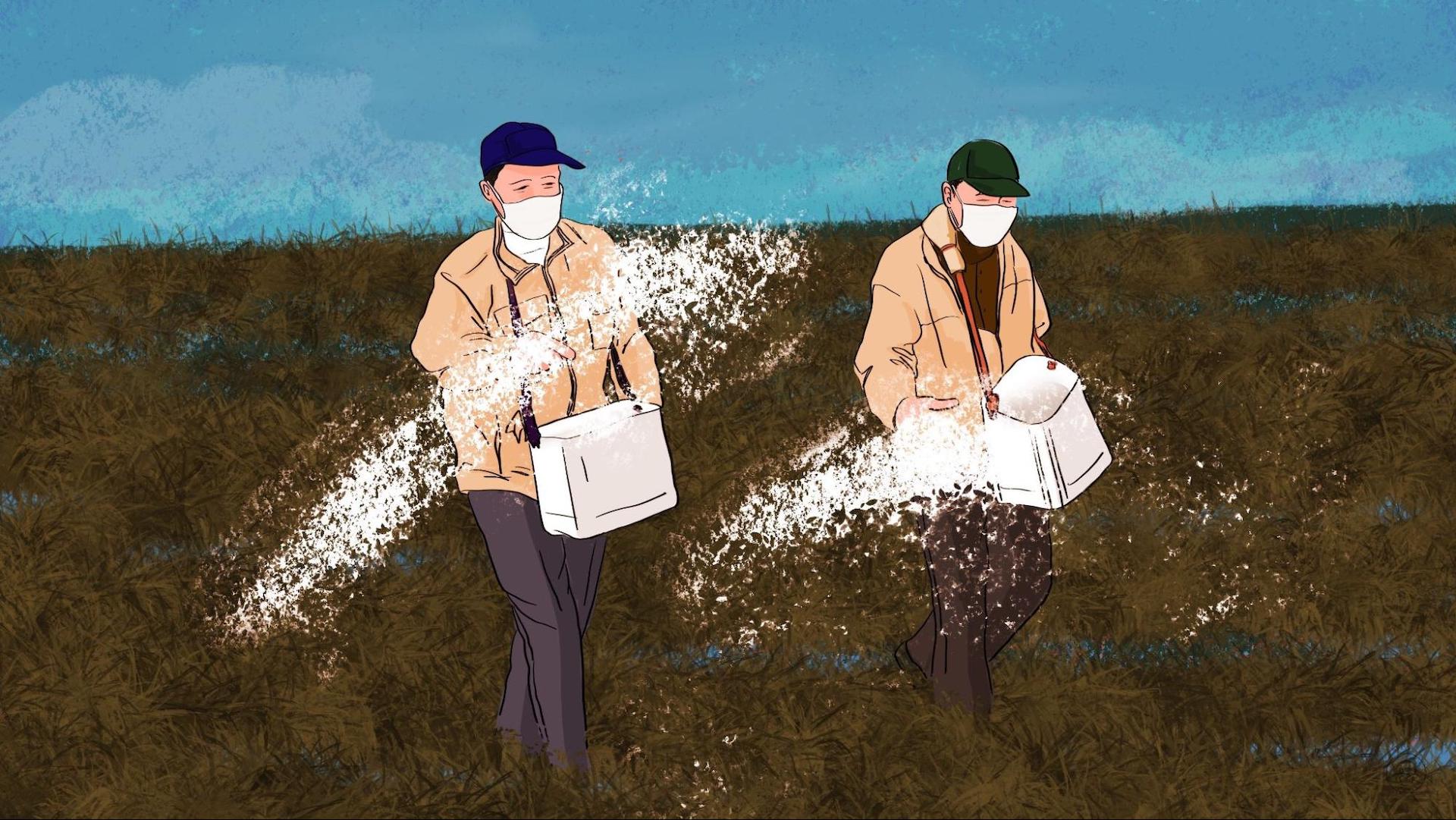 The industrial production of chemical fertilizers is a fundamental reason why the planet is currently able to feed almost 8 billion people. But in the era of COVID-19 and especially after the start of the Russia-Ukraine War earlier this year, fertilizers have been in short supply on the global market and their prices have increased sharply.
One factor: Russia was the largest exporter of fertilizers by dollar value in 2020, with $7 billion or 12.6% of global exports (China was the second-largest exporter with $6.6 billion).
The fertilizer price index calculated by the World Bank rose to 237.6 in March, up 1.3 times from the same period last year, a new high level since 2008.
Per China's National Bureau of Statistics, as of the beginning of May, the price of small pellets of urea was 2,934.3 yuan/ton ($436/ton), a year-on-year increase of 32.7%, and the price of compound fertilizer was 3,861.4 yuan/ton ($574/ton), a year-on-year increase of 55.2%. The price of sulfur, one of the important raw materials of phosphate fertilizer, has increased by more than 70% since February.
The context
Of China's 25 listed fertilizer companies that have reported first-quarter results, 12 made a year-on-year increase in net profits of more than 100%, including:
Asia Potash International Investment Guangzhou 亚钾国际, with a year-on-year increase in net profits of 1,498.7%.
Kunming Chuan Jin Nuo Chemical 昆明绿岛环境科技, with a year-on-year increase in net profits of 1,192.74%.
Jiangsu Chengxing Phosph-Chemicals Co. 江苏澄星磷化工, with a year-on-year increase in net profits of 700.05%.
Yet domestic producers have other challenges, such as a government system to stabilize domestic supply and export controls, and difficulties in moving fertilizer around the country due to COVID-19 restrictions and lockdowns.
As a result, exports are down: In the first quarter of 2022, China exported a total of 4.15 million tons of various fertilizers, a year-on-year decrease of 33.2%, according to China Customs.
Business in the morning.
It only takes two minutes each day to stay tapped in to the world's second largest economy. Sign up for Tipsheet, delivered to your inbox for free at 9am ET daily.
The takeaway
The prices of fertilizers are likely to keep rising in 2022, with ongoing sanctions on Russia and Belarus by Western countries.
The price of potash fertilizer in 2022 may triple from 2021, and the price of urea could increase further in 2022 by 75%.
Some Chinese farmers have even started using their own homemade fertilizers made from brown sugar, vinegar, milk, and water.
Fertilizers are fundamental components of large-scale agriculture and food production, and continuously rising prices will have a significant impact on global food security.