Zhongli Group: A cautionary tale of the solar energy industry
Business & Technology
Solar energy company Zhongli Group is locked in a boardroom battle with its controlling shareholder and chairperson, and after a series of risky investments the company is now in an uphill battle for profitability.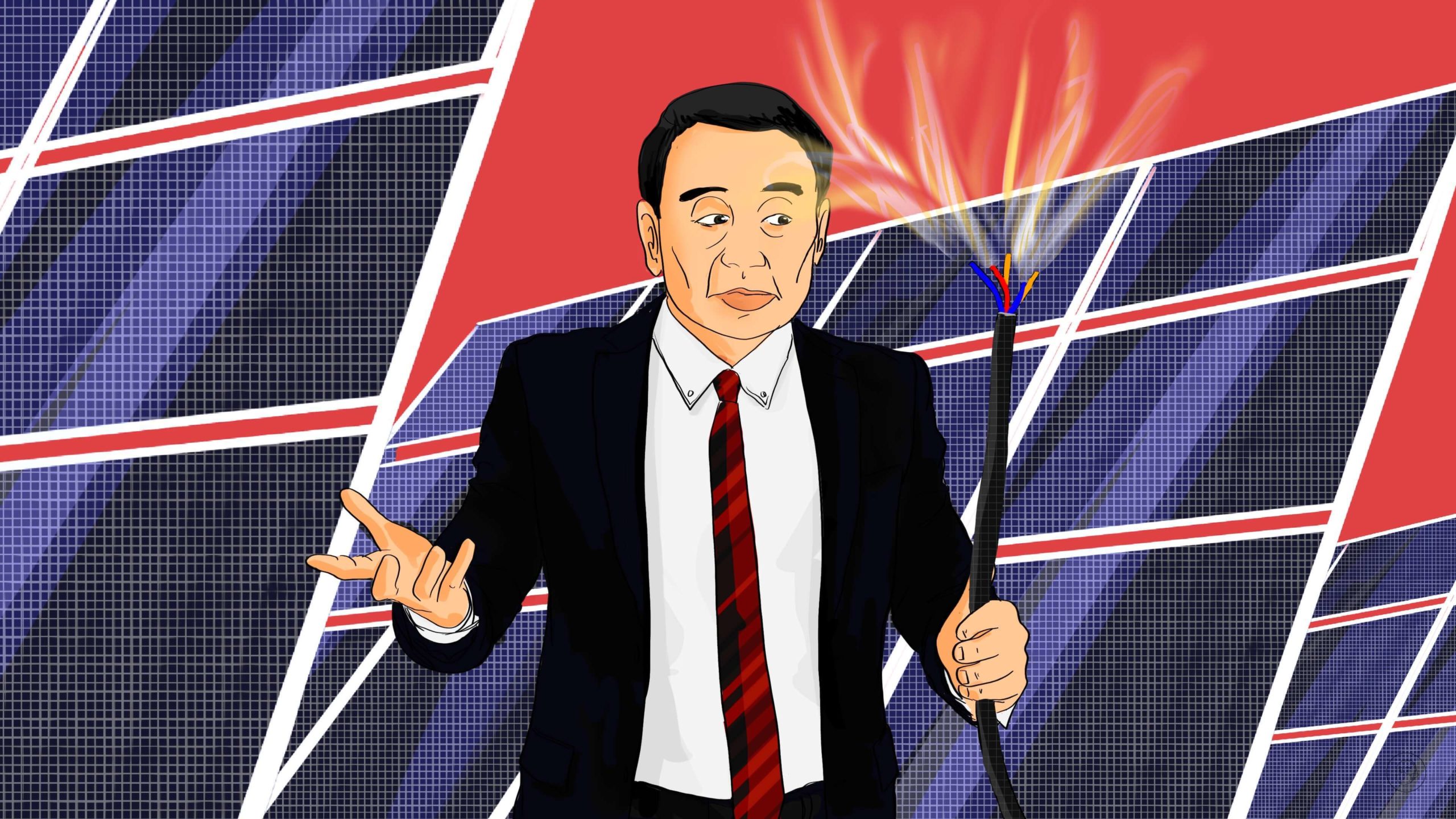 Last night, Jiangsu Zhongli Group 中利集团, a manufacturer of optical cables and photovoltaic power plants and products (and an A-share stock listed in Shenzhen), made two announcements:
The first was a highly unusual statement criticizing the company's own chairperson and controlling shareholder, Wáng Bǎixīng 王柏兴, and imposing a fine on him of a million yuan ($148,360).
The second was that everything at the company was running normally.
Zhongli's dispute with its controlling shareholder revolves around the latter's control of the company's funds for non-operating purposes over the period December 2019 to July 2021. Wang claims to be using the funds for the purposes of fundraising, but the company wants the money back. Of the 877 million yuan ($130.11 million) in question, however, Wang has so far only returned 2 million yuan ($296,720).
The context
The background to this boardroom battle is Zhongli Group's risky expansions over the last few years.
Founded in 1988 as a manufacturer of electric cables, by 2012 Zhongli Group had transitioned most of its business to solar farms, aka photovoltaic plants. In 2015, when the State Council identified photovoltaic power as one of ten focus areas for poverty alleviation projects, Zhongli Group rushed in, cooperating with local governments to build new solar energy installations. But in 2018, a new regulation by the National Energy Administration prevented local governments from borrowing money for photovoltaic projects, and Zhongli Group was left holding the bag for several asset-heavy and capital-intensive projects. Combined with a decline in government subsidies, in 2018 the company suffered its first full year losses since its public listing in 2009.
Zhongli Group's recent performance and outlook make for grim reading. In March, Zhongli Group announced its participation in new photovoltaic construction projects worth 26 billion yuan ($3.85 billion). But in the first quarter, the company reported revenues of 2.16 billion yuan ($320.90 million), a year-on-year decrease of 3.51%, and net losses of 63.35 million yuan ($9.39 million), a year-on-year decrease of 260.56%.
In less than three years, Zhongli Group has accumulated losses of 6.84 billion yuan ($1.01 billion), and the company's assets to liabilities ratio is 87.16%, the second-highest in the entire domestic photovoltaic equipment sector.
Nevertheless, Zhongli's stock price increased around 10% today, and has increased for three consecutive days, with a market capitalization now standing at 4.71 billion yuan ($698.77 million). Investors might be betting on Zhongli expanding overseas: The European Commission's new RepowerEU plan, announced yesterday, will double solar photovoltaic capacity in the EU by 2025 and install 600GW by 2030.
The takeaway
Zhongli Group's travails offer a cautionary tale of how quickly a company's fortunes can change in the new energy industry when rules and regulations change without warning.