Air conditioner giant Gree is poorly prepared for China's long white goods winter
Business & Technology
China's three largest white goods manufacturers are in for a long economic winter. Gree's lack of diversification makes it the worst prepared for the tough times ahead.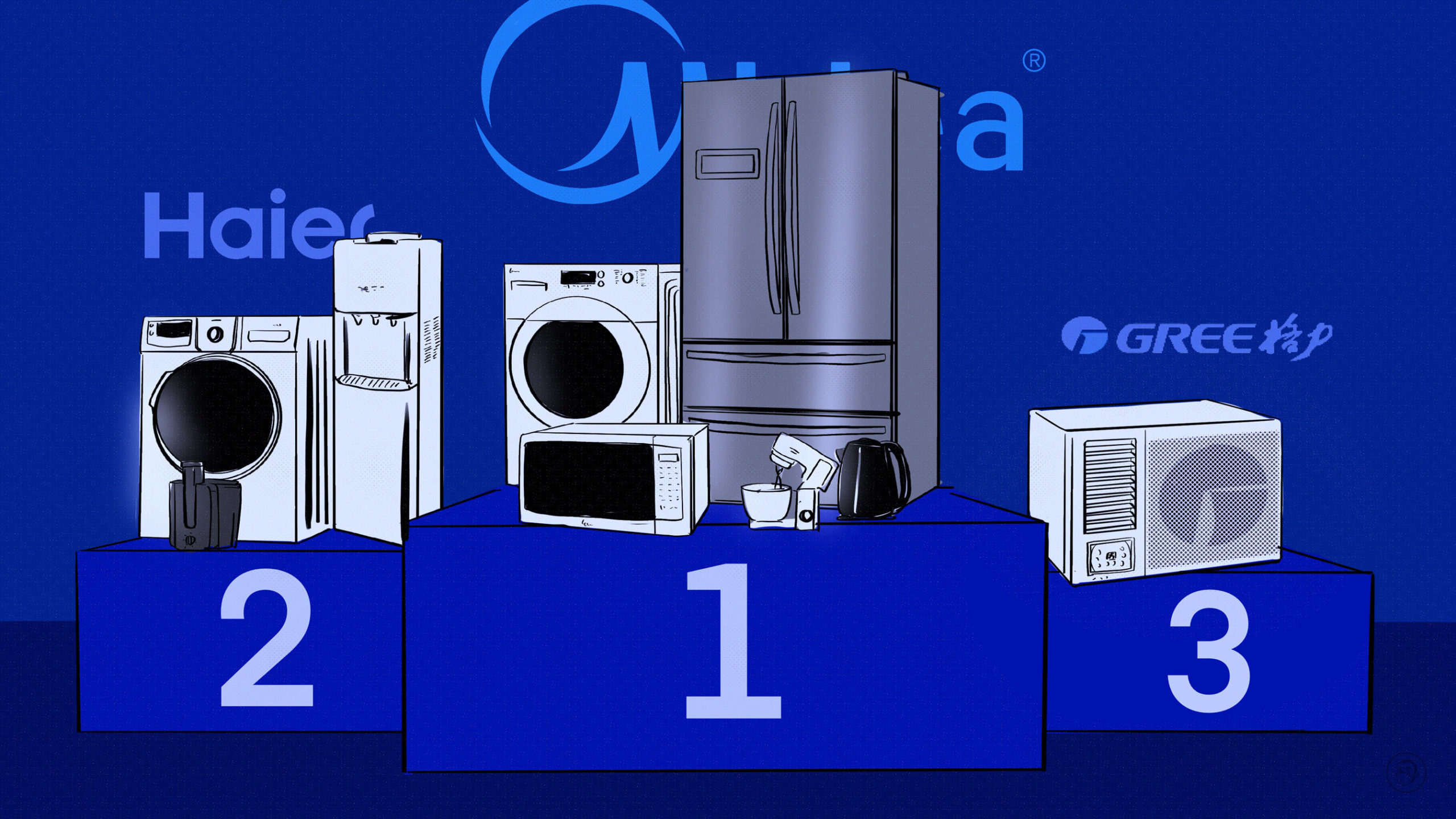 Summer is arriving in China, but the country's manufacturers of home electrical appliances (aka white goods) are in the midst of a years-long economic winter — and the three giants, Midea 美的集团, Gree 格力电器, and Haier 海尔智家 are all making adjustments to survive. The outlines of the industry's plight from the third quarter of 2020 are clear: Rapidly rising raw material prices and supply shocks, and shrinking demand exacerbated by COVID-19 and lockdowns.
At Midea's annual general meeting on May 20, the company's chairperson warned that today's external environment contains multiple challenges, and the company will be obliged to undergo some contraction because the next three years "will be an unprecedentedly cold winter."
But of the three white goods giants, Gree is the worst prepared for the hard times. One main reason is its lack of diversification: Over and above the supply and demand problems, the domestic market is already saturated with air conditioners, which account for more than 70% of Gree's total revenues. Total domestic sales of air conditioners have been declining year by year: In 2021, retail sales dropped by 8.7% to 46.89 million units.
This inability of Gree to diversify beyond air conditions is a key weakness, which is compounded by the company's weak ecommerce layout, in contrast to the more robust online sales capabilities of Midea and Haier. The latter two have also surpassed Gree in making foreign acquisitions in order to boost exports.
Last weekend, in an attempt to retain talented workers, Gree announced that it was launching the second phase of an employee stock ownership plan, after the first phase in 2021 received fewer than expected subscriptions. This comes after the company banned overtime work and implemented a regular five-day work week in November 2021.
The context
Gree is one of the major early corporate success stories of reform-era China: It was created from the shell of the loss-making, state-owned Zhuhai City Haili Cooling Engineering Company in 1991, and listed on the Shenzhen Stock Exchange in 1996.
Under the leadership of CEO Dǒng Míngzhū 董明珠, who is sometimes referred to as "China's Iron Lady" (铁娘子 tiě niángzǐ), Gree had by 2009 become the world's largest manufacturer of air conditioners.
Gree took a COVID-19 hit: In 2020, the company reported year-on-year declines in both revenues (14.97%) and net profits (10.21%). Gree returned to positive growth in 2021, but not yet to its pre-pandemic levels when the company's revenues breached 200 billion yuan (just under $30 billion). Last year, Gree reported revenues of 189.65 billion yuan ($28.37 billion), a year-on-year increase of 11.24%, and net profits of 23.06 billion yuan ($3.45 billion), a year-on-year increase of 4.01%.
So far this year, Gree's luck has held: Revenues were 35.53 billion yuan ($5.31 billion) in the first quarter, a year-on-year increase of 6.02%, and net profits were 4 billion yuan ($598.56 million), a year-on-year increase of 16.28%.
But Gree is still far in arrears of its two main rivals.
Haier reported revenues of 227.55 billion yuan ($34.05 billion) in 2021, an increase of 8.5% year-on-year.
In 2021, Midea reported revenues of 341.33 billion yuan ($51.07 billion), a year-on-year increase of 20.06%, for the first time breaking through the 300 billion yuan level. The company reported net profits of 28.57 billion yuan ($4.27 billion), a year-on-year increase of 4.96%. (On the other hand, Midea's rapid diversification has caused quality control problems: There are currently more than 10,000 complaints about Midea products on the Black Cat consumer complaints website, but only about 3,200 related to Gree products.)
Midea and Haier are by no means immune to the effects of the white goods winter, though they are better prepared than Gree. Reports appeared this week that Midea is bleeding jobs. The scale of the layoffs remains a mystery, but some ex-employees of the company have reported that the current round of layoffs are mostly related to contracts not being renewed or internal transfers.
The takeaway
Gree's far from out of the game. But it's the weakest of the big three white goods giants.