Must-read LGBTQ China books for Pride Month
Society & Culture
In celebration of Pride Month, we're giving visibility to queer Chinese stories. We've compiled a list of LGBTQ books across multiple genres, written by authors of mainland Chinese, Hong Kong, and Taiwanese descent.
A few years ago, we curated a list of "100 China books you have to read, ranked." Consider the following an addendum: more than two dozen LGBTQ books in genres ranging from romance to fantasy to graphic novels, published now in celebration of Pride Month.
To curate this inclusive list, we sourced as many websites and book reviews as we could find. We sought books that feature elements of Chinese culture and heritage, and which include queer themes. Additionally, we made sure these works are available in English.
This list is not a ranking. We've included six genres — fiction/romance, short stories, science fiction, poetry, fantasy/magical realism, and graphic novels — but have excluded books written for educational purposes. Some of these titles are considered mainstream, while others are cult favorites or niche. What only matters for us is that these books are worth your time.
There are classics, such as Crystal Boys, featuring a vivid depiction of one of Taiwan's iconic gay hotspots. Others, such as Qiū Miàojīn's 邱妙津 Notes of a Crocodile, continue to command a dedicated audience. We feature critically acclaimed authors such as Hugo Award winner S.L. Huang and New York Times bestseller Marjorie Liu. And then there are emerging voices from the diaspora: California-raised K-Ming Chang, the poet Chen Chen, and science fiction writer Cormac Lin, to name just a few. There are stories set in China's ancient past and its dystopian future, engaging themes including immigration, racism, food, culture, and tradition.
Whether you've studied Chinese queer culture like me or have never given it a thought, we expect you'll find something on this list that will pique your interest. It's crucial to recognize these queer voices, appreciate their intersectional experiences, and amplify LGBTQ love this month — and every month, moving forward.
Finally, this list is long but not comprehensive. We encourage you to uplift other LGBTQ voices that we may have missed. Let us know and we will update this list.
—Emma Burleigh
LGBTQ China Books
Click to jump to section
Notes of a Crocodile
Fiona and Jane
Crystal Boys
In the Face of Death We Are Equal
Beijing Comrades
A Private Life
Small Beauty
The Tangleroot Palace
White Snake and Other Stories
Angelwings

Not Your Sidekick
Life Among Seahorses
The Membranes
The Tiger Flu
Flèche
A Place Called No Homeland
The Year of Blue Water
Recombinant
Besiege Me
Revenge of the Asian Woman
When I Grow Up I Want to Be a List of Further Possibilities
Burning Roses
Bestiary
Huntress
She Who Became the Sun
How Much of These Hills is Gold
Oracle Bone
Messy Roots
Heaven Official's Blessing Vol. 2
Note: Authors with Chinese characters in parentheses are Chinese or Taiwanese citizens (with the exception of Geling Yan, who is now an American citizen but wrote many of her books in Chinese). Titles that include Chinese in parentheses were originally written in Chinese. Content warning: Some books contain potentially triggering material.

Fiction & Romance
Qiū Miàojīn 邱妙津 (trans. Bonnie Huie)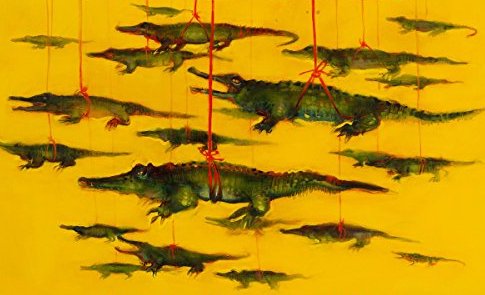 This coming-of-age novel follows the lives of queer students at Taiwan's top university. Set in the post-martial law era of the 1980s, the characters navigate love and friendship in a society that is hostile to their queerness. The narrator, nicknamed "Lazi," struggles in an on-again, off-again relationship with Shui Ling. Lazi's friend Meng Sheng helps her through the tumultuous infatuation while juggling a troubled relationship with his lover Chu Kuang. Notes of a Crocodile showcases the tribulations of openly queer love in 1980s Taiwan, but impresses a hope of liberation and romantic idealism. For more of Qiū's romantic storytelling, check out Last Words from Montmartre (蒙马特遗书 méng mǎ tè yíshū).
Jean Chen Ho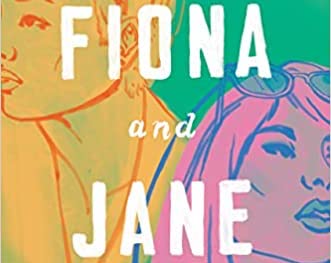 Two young women, Fiona and Jane, drift in and out of each other's lives due to complicated circumstances. Friends since second grade, they transverse their deep friendship and come to terms with their sexualities.
Hsien-Yung Pai (白先勇 Bái Xiānyǒng) (trans. Howard Goldblatt)
A trailblazing queer novel that follows the lives of lower-class gay boys seeking self-preservation, friendship, and protection while hanging around Taipei's New Park, one of the city's notorious gay hotspots.
Mù Cǎo 墓草 (trans. Scott E. Myers)
He Donghai is about to turn 60 and retire from his job at the crematorium. He reflects back on his life so far, and the lives of his queer friends also working in the underbelly of Beijing. The book relentlessly explores the economic and sexual subjugation of youths from the countryside, exposing the misuse of power during China's "economic miracle."
Běi Tóng 北同 (trans. Scott E. Myers)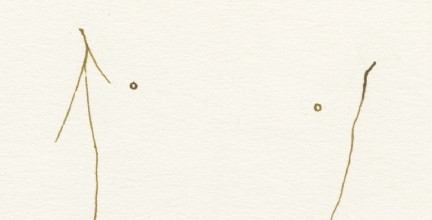 Handong, a wealthy businessman, is unsettled by his infatuation toward an architecture student named Lan Yu. Published anonymously on an underground Chinese gay website in 1998, this book criticizes the Beijing government while illuminating the complex lives and feelings of the two lovers. The New York Times called this novel "one of the most significant Chinese novels of our time."
Chén Rǎn 陈染 (trans. John Howard-Gibbon)
Ni Niuniu faces a turbulent sexual awakening against the backdrop of the Cultural Revolution and Tiananmen Square incident. She isolates herself from the harshness of the world and attempts to face the reality of her troubled past.
Jia Qing Wilson-Yang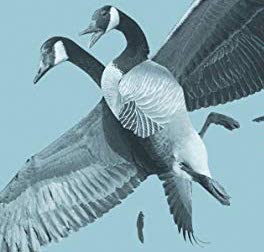 Mei is a Chinese-Canadian trans woman navigating the crushing loss of her cousin. She moves out of the city, leaving her trans friends behind, to find emotional healing in a small town. There, Mei confronts her loss, identity, and queer family history.
Jump to:
Short Stories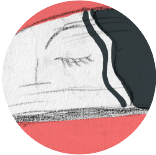 Marjorie Liu
New York Times bestseller Marjorie Liu combines fantasy, sci-fi, and queerness in six captivating short stories. Drawing on the emotional, physical, and sexual power of women, the stories show conflict between emotions and actions. Liu reimagines fantasy classics such as "Sleeping Beauty," ditching the prince for a woman warrior. Her storytelling riffs off voodoo magic, princesses, Amish vampires, sorceresses, and gay supervillans. The Tangleroot Palace is full of adventure, action, and queer drama.
Yán Gēlíng 严歌苓 (trans. Lawrence A. Walker)
Six short stories explore the intricacies of male and female relationships beyond the guise of traditional gender roles. Set during the Cultural Revolution, intense politics shape the mood of the stories and identities of the characters.
Translated by Fran Martin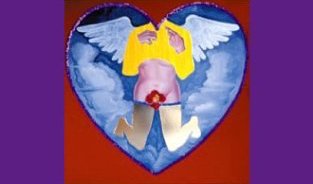 A compilation of 10 authors writing on Taiwan's contemporary queer issues. These short stories reveal the revolutionary shifting of public queer visibility and acceptance in 1990s Taiwan.
Jump to:
Science Fiction
CB Lee
Jessica Tran is a Viet-Chinese teenager navigating high school — and dealing with the fact that she is the only member of her family born without superpowers. Hoping to lead a normal life, she snags an internship…with her town's supervillain. Despite Jess's superhero parents, she keeps the internship to work alongside her long-time crush Abby. Then there's "M," a mysterious intern who Jess falls for despite not knowing their identity. Not Your Sidekick is a fun read on teenage angst, mystery, and queer love.
Cormac Lin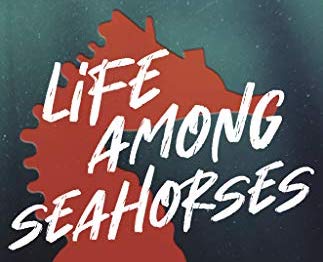 The year is 2176, and China is devoid of biological women. The government mandates sex changes for half of the country's males — but when Yi and his trans wife Ling discover the first biological woman in several decades, their conception of gender dynamics is uprooted.
Jì Dàwěi 紀大偉 (trans. Ari Larissa Heinrich)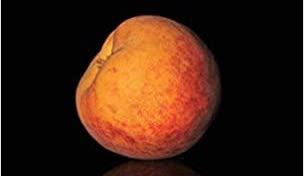 It's the late 21st century, and society has moved into domes at the bottom of the sea. Momo, a dermal care technician, explores her identity, gender, memory, and reality.
Larissa Lai
A community of parthenogenetic women are exiled by the powerful men of Salt Water City. During her crusade against these men, Kirilow falls for Kora, who is desperate to save her family from a raging epidemic. If you enjoy incredible magical realism, I suggest also reading Lai's When Fox is a Thousand.
Jump to:
Poetry
Mary Jean Chan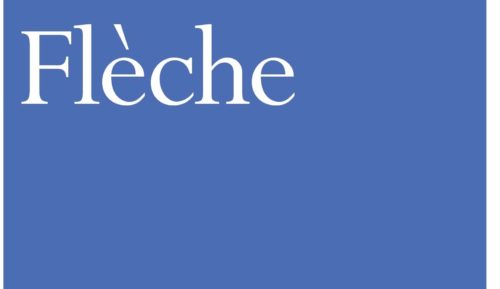 "Flèche" is the French word for "arrow" and a defensive fencing movement; Chan, a Hong Kong native, grew up fencing, and now uses "flèche" to mirror the thoughts of her "flesh" being both vulnerable and weaponized. The poetry closely follows Chan's relationship with her mother, which is strained because of her sexuality. The author also explores the difficulty in accepting her non-white body. She oscillates between wanting to preserve the safety of her body with her desire to lower her guard and express herself fully to the world. Flèche incorporates themes of psychology, cultural history, and queerness to create a nuanced biography of Chan's life.
Kai Cheng Thom
This poetry collection broaches Thom's identity as a trans woman, where she maneuvers societal gender expectations with her own personal identity. The poetry journeys to mythical lands filled with frightful women and past ancestors.
Yanyi
Yanyi is a queer and trans Chinese-American poet whose lyrics and prose challenge the reader to recognize how they can voice their multiple identities. The poetry delves into how intersectional experiences of racism, mental health, gender, and sexuality reshapes personal narratives.
Chen Ching-In

Through multiple discourses, Chen engages the reader to consider female and queer origins under the guise of human trafficking and smuggling. Particularly, the traumatic cases of trafficking and coercion in East Asian countries.
Nicholas Wong

Wong explores the tension between mainland China and Hong Kong, in addition to Western intervention in Hong Kong. He also unpacks his queer life and medical issues that have traumatized his family.
Dorothy Chan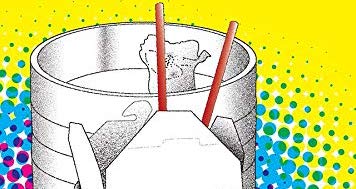 Poems follow the life of an East Asian girl-boss seeking revenge on those who fetishized her. The prose tackles subjects including childhood, family tradition, race, fashion, and romance.
Chen Chen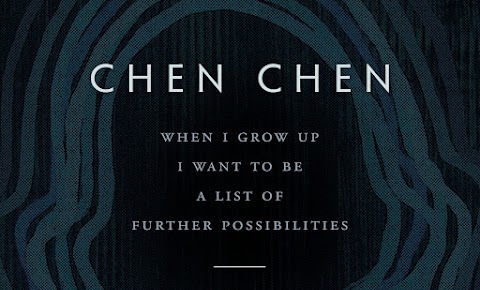 Through his debut poetry book, Chen Chen shares his experiences in being queer, as well as being an Asian-American immigrant. He investigates themes such as estranged family relationships and coming to terms with his identity.
Jump to:
Fantasy & Magical Realism
By S. L. Huang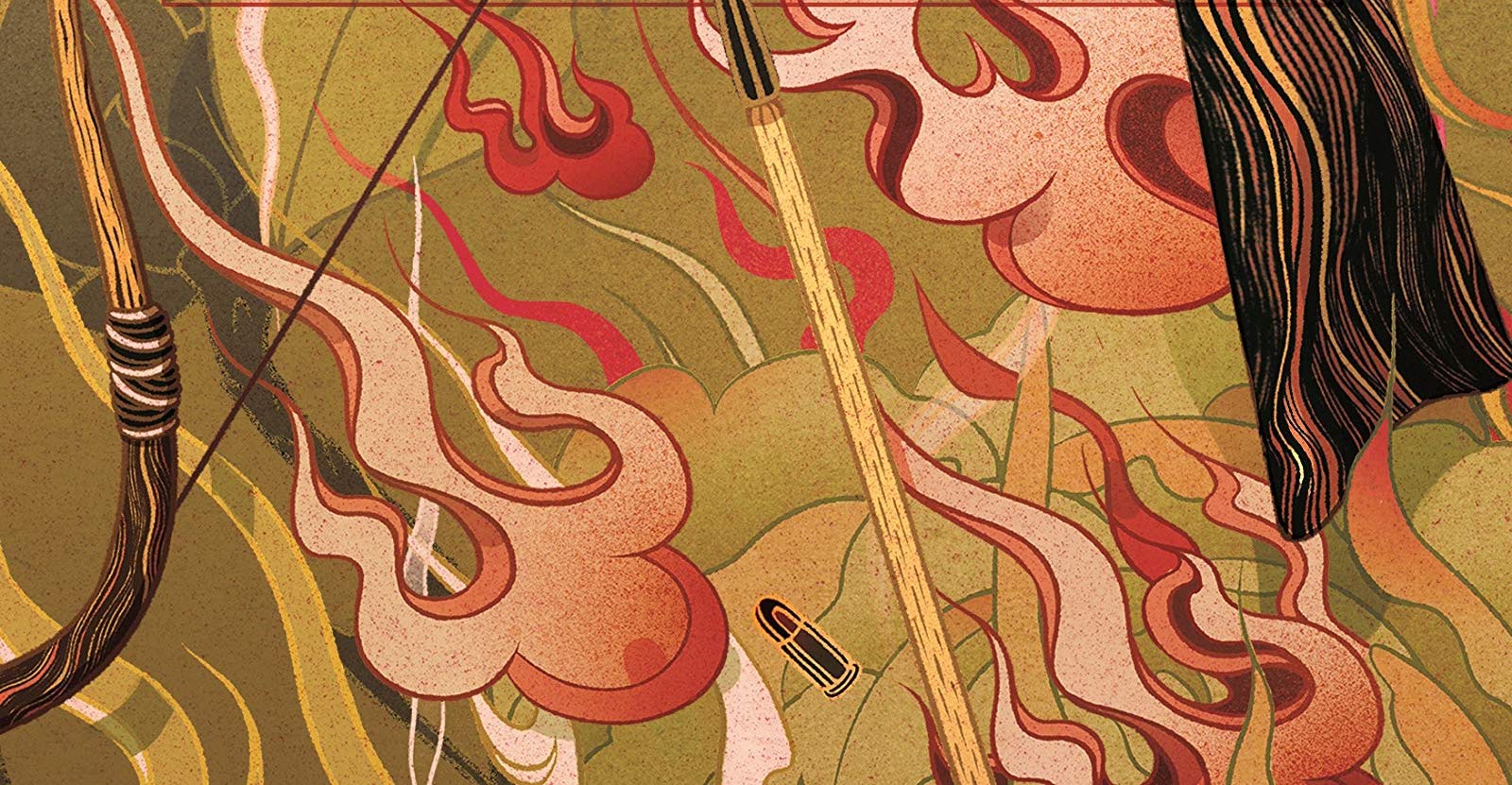 Huang creates a spellbinding mash-up of Eastern and Western fantasy icons. Rosa, commonly known as Red Riding Hood, travels on a quest with Hou Yi — the Lord Archer descended from Chinese mythology, reimagined as a woman in Huang's fantasy novel. Together they set out to stop killer sunbirds from ravaging the countryside. Rosa and Hou Yi are both middle-aged, and have lost their wives and children. On their shared journey they battle the fire birds and their personal demons, and seek to find redemption in themselves. Burning Roses is an artful — and very queer — medley of fairytale classics that offers nostalgia with a contemporary twist.
K-Ming Chang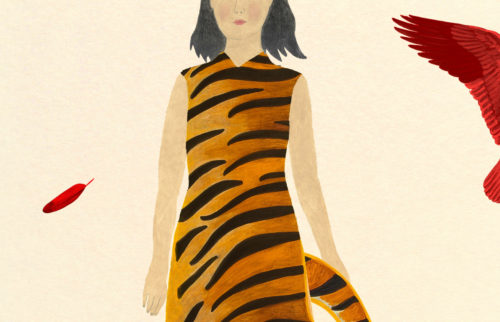 Daughter is the youngest of three generations of Taiwanese-American women plagued by their own mythologies. Drawing upon Taiwanese and Chinese folk tales, Chang assigns each of these women a myth to embody. Daughter is haunted by Hu Gu Po: a tiger-woman hungry for children's toes, originating from a Taiwanese story. Daughter grows a tail and is bombarded by other mysterious occurrences. Meanwhile, she also develops feelings for Ben, another girl with supernatural abilities. Daughter and Ben read Grandma's letters that magically popped up from the ground. They discover Daughter's long lineage of mythical women, deep-rooted secrets, and the reasons for their density. Bestiary combines mythology with themes of immigration, queerness, and womanhood.
Malinda Lo
As the prequel to Lo's critically-acclaimed novel Ash, teenagers Kaede and Taisin are paired to save the world and restore balance. They parry otherworldly assaults and magical threats, falling for each other during the journey. If you're on the hunt for some quality fiction/romance, check out Lo's other book Last Night at the Telegraph Club.
Shelley Parker-Chan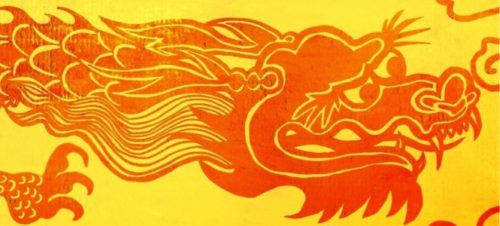 Two siblings are born in 1345 Mongolian-ruled China, with vastly different fates. The son, Zhu Chongba, is destined for greatness; the daughter, destined for nothing. After a bandit attack, the brother dies and the sister takes on his identity. It's only then that she finds a chance to redirect her fate.
C Pam Zhang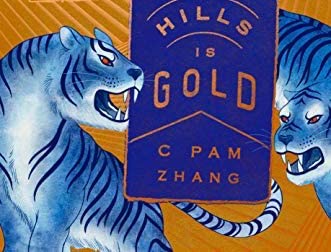 Set during the American Gold Rush, siblings Lucy and Sam tragically lose their father during the night. They set off on a mission to bury their father, experiencing glimpses of the future along the way. Simultaneously, the book unpacks elements like Sam's gender-nonconforming identity, as well as the siblings' conceptualization of 'home' and fate.
Lydia Kwa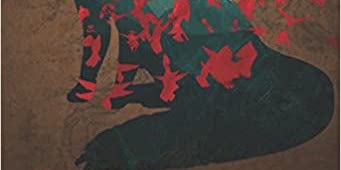 Set in 7th-century China, empress Wǔzétiān 武则天 grows concerned when her lover Xie seeks immortality in a powerful oracle bone. Qilan, a Daoist nun, and Ling, an orphan freed from slavery, stand in Xie's way of ultimate power.
Jump to:
Graphic Novels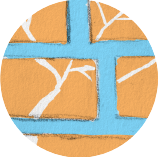 Laura Gao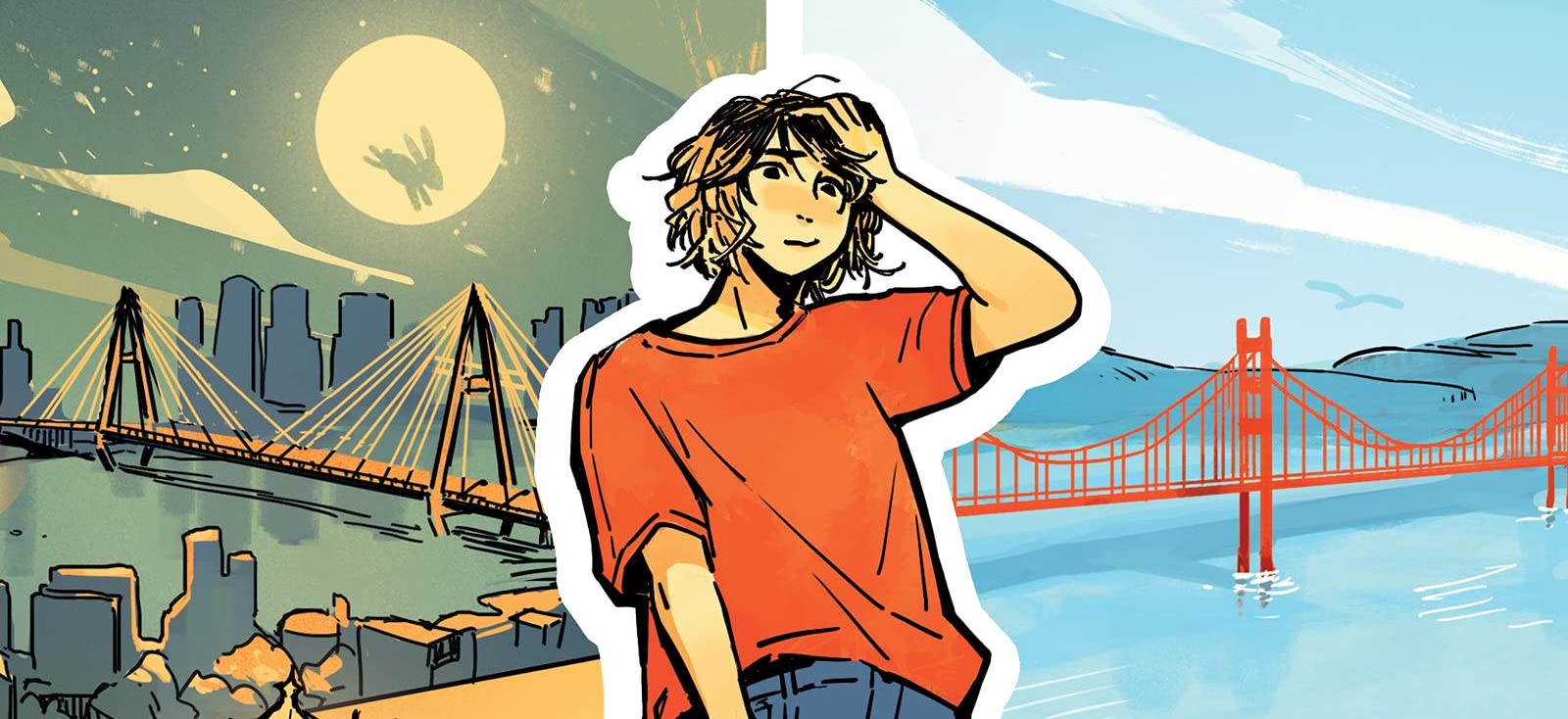 Gao depicts her immigration story from Wuhan to Texas in a stunning graphic memoir. She grapples with living in a new place with a different culture, alongside discovering herself and her sexuality. After COVID-19, Wuhan became a household name. Soon thereafter Laura faced discrimination for being Asian — especially for being from Wuhan. In her memoir, she writes about wanting to play basketball, evade Chinese school, and understand her love for girls.
Mò Xiāng Tóng Xiù 墨香铜臭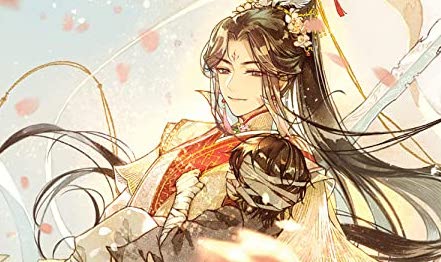 This second volume follows disgraced prince Xie Lian to the Ghost City, where he finds his friend Hua Cheng in his true form. (Editor's note: This book is mentioned in our story about the Chinese erotic fiction genre of danmei.)
Jump to: 
---
Also see: