Tourism is back in Southeast Asia, with a conspicuous absence
Politics & Current Affairs
Pre-COVID, Chinese travelers were a reliable stream of revenue for Thailand's multi-billion-dollar tourism industry. While international travelers have returned, the Chinese have not.
Chiang Mai University is, like the provincial capital itself, one of the most pleasant places in the region to walk around. Situated in the shadow of the verdant Doi Suthep-Pui National Park, in view of the mountaintop Wat Phra That Doi Suthep — where a relic of the Buddha's bone is said to be housed — the campus occupies an enviably green and tranquil space in the northwest corner of the city.
In the early 2010s, the campus emerged as an unlikely stop on the Chinese tourist trail. Scenes from 2012's smash hit comedy film Lost in Thailand had been shot at the university, and fans came to walk in the footsteps of comic duo Xú Lǎng 徐朗 and 王宝 Wáng Bǎo by the coachload. When crowds reached an average of 500 per day, the university introduced a 50-baht (less than 10 yuan, or about $1.40) entrance fee as well as additional fees for a 30-minute minibus tour and motorcycle or car parking. A day's bicycle pass was priced at 100 baht. Chinese-speaking volunteer guides were put in place to distribute Chinese-language maps.
The university's pragmatic actions characterize Thailand's — and the region's — response to a decade-long deluge of mainland tourists, one that, by 2017, had made PRC holiday-goers the No. 1 source of tourist revenue for all ASEAN member states.
By 2018, one in three international arrivals to Thailand were from mainland China, transforming tourist cities like Chiang Mai. As Sebastian Strangio details in his 2020 book In the Dragon's Shadow: Southeast Asia in the Chinese Century: "Windows of shops were filled with Chinese signs advertising local products — freeze-dried durian, natural latex pillows, tiger balm…" Mainlanders, he writes, were "a large proportion of the visitors clambering up Doi Suthep or taking cruises on the Ping River."
Two and a half years since the initial COVID-19 outbreak, however, the tea-colored Ping River is empty of Chinese tour boats. When I recently climbed the dragon-lined temple stairs of Wat Phra That Doi Suthep, I encountered no Mandarin speakers. At the ruins of Wiang Kum Kam, the 13th-century capital of King Mengrai that had been a popular stop for Chinese tour groups, electric bus drivers dozed languidly in empty vehicles. The few Chinese nationals I did eventually encounter in a temple in Ayutthaya were students, they told me, who hadn't been back home since the pandemic began.
Other than some mainland expats and Chinese-speaking Thais (who number around 12% of the national population), the neon Chinese-language signs illuminating pharmacies and massage parlors promoting "Thai-style massages" speak to virtually no one. Hotpot restaurants and China-orientated travel agencies are closed, with "for rent" signs splashed across shuttered windows. Luxury hotels that are the preference of a certain class of mainland vacationer are ghostly quiet. And many employed in the regional tourism sector are wondering out loud if the Chinese will ever come back.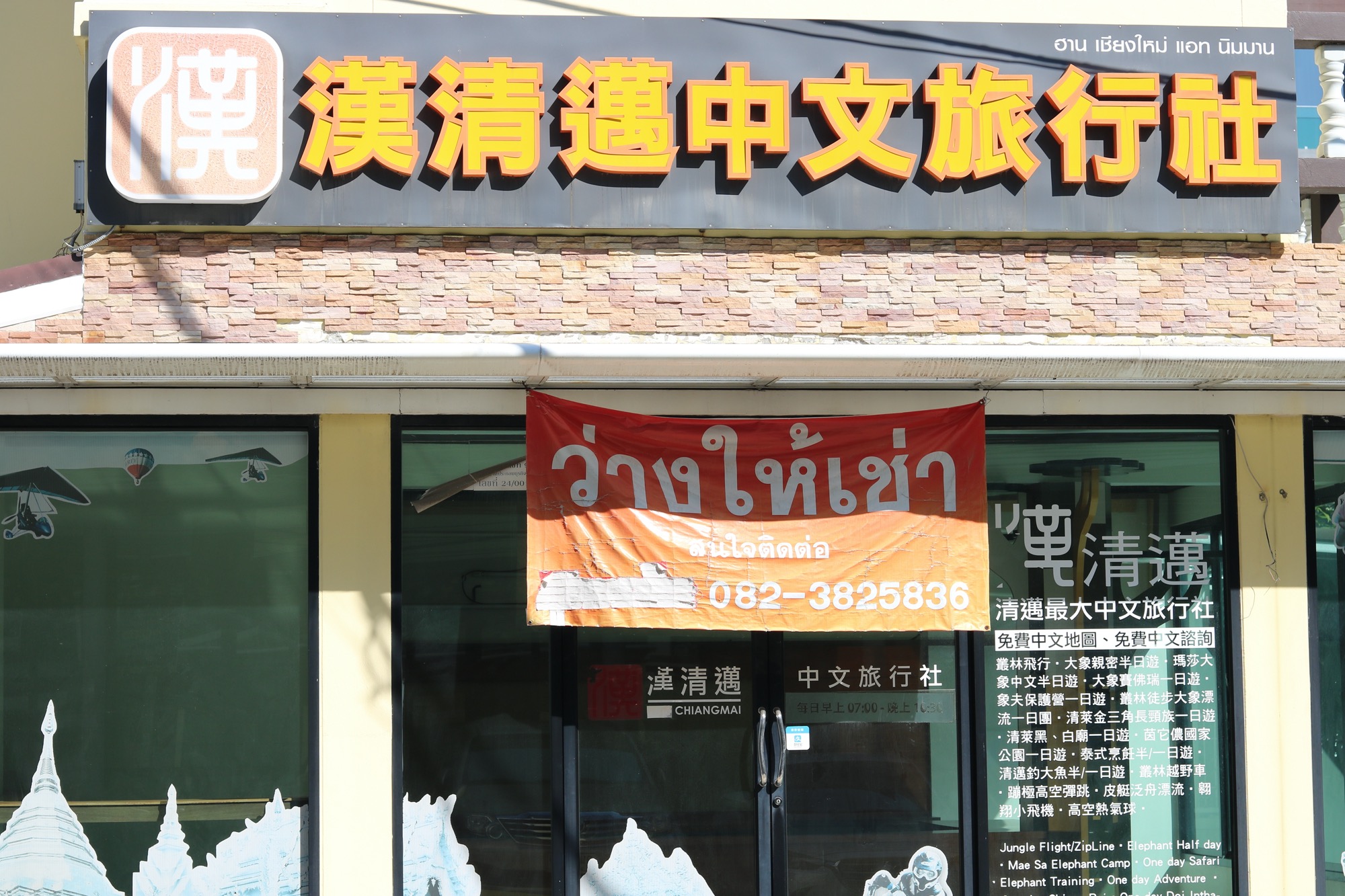 Bangkok was the most-visited city on Earth in 2019, a bumper year when 40 million people arrived in the "Kingdom of Smiles." But when COVID-19 reached its shores in early 2020, Thailand was, like most Southeast Asian countries, quick to close its borders and implement a strict lockdown. Over 15 months, from April of that year until July 2021 when a Sandbox program was piloted in Phuket —whereby vaccinated tourists could visit the island without undergoing quarantine as long as they remained there for seven days and tested negative on arrival and again on the fifth or sixth day — tourism effectively ground to a halt nationwide. Holiday islands like Phuket and Koh Samui saw 70% of their businesses closed. Hotel workers had no choice but to return to family farms in impoverished Isan to help grow rice. Rural kids who couldn't afford smartphones missed out on months of schooling. Even elephants began to starve, prompting Save Elephant Foundation to set up food banks to help hard-hit animal parks. A year into the pandemic, the Thai government counted a loss of $50 billion in tourist revenue.
Eighteen months into the pandemic, authorities understandably began eying means and ways to fully restart tourism. With successful Sandbox schemes in place in various provinces, Thailand began to edge the door open further in November 2021 with the Test & Go scheme, whereby if international tourists tested negative on arrival they could leave their designated hotels 24 hours after landing. Travel-starved tourists from countries as diverse as Israel and Japan began to take advantage.
After the Omicron wave briefly reversed this trend, the kingdom has continued to forge a path back to normality, making it incrementally easier for foreign tourists to visit. As of May 1, a fully vaccinated tourist no longer needs to test prior to or after arriving in Thailand. With exception of war-torn Myanmar, neighboring countries are broadly following suit, pursuing a "live with the virus" approach.
Significantly, pre-pandemic, "80 percent of arrivals in ASEAN were international," according to Nattakorn Asunee Na Ayudhaya, acting executive director of the Mekong Tourism Coordinating Office. Therefore, unlike in the European Union, inter-state travel isn't going to rekindle flagging regional economies, and ASEAN countries badly need to court overseas visitors back. Yet while Europeans and North Americans are now visible shopping for knickknacks in Chiang Mai's Sunday night market or sunbathing on Koh Samui's beaches, the Chinese are conspicuous by their absence.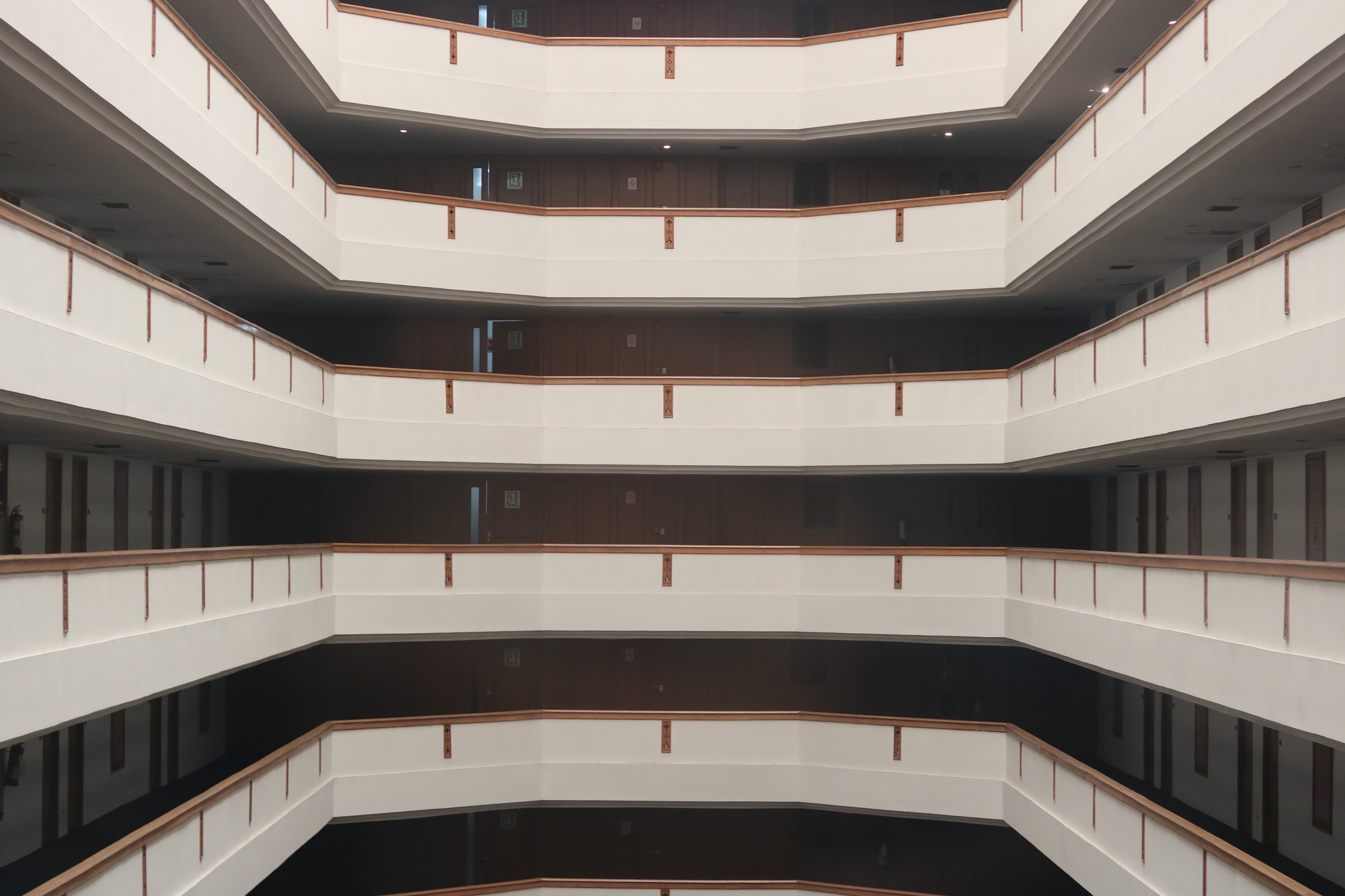 This deficit is not lost on the Thai government, which, before COVID, relied on tourism for 20% of its GDP, more than a quarter of which came from mainland China. In April it was widely reported that the Tourism Council of Thailand was "confident that Chinese tourists will return to the Kingdom in October," in time for the Golden Week holiday.
But in the wake of Shanghai's strict two months of lockdown that made global headlines by illuminating the lengths the Chinese government is prepared to go in pursuing its zero-COVID policy, this "confidence" is wishful at best. Shanghai native Lucia Qiu, who came to Thailand in early 2020 and has sustained herself by teaching Chinese online, illustrates some of the challenges facing Chinese nationals wishing to travel.
"Currently we can go back [to China] but the flights are just way too expensive, and that's if you can get a ticket. Plus there's [up to three weeks of] quarantine. Getting out [of China] is even harder," she says. "Even if you have a tourist visa, currently authorities won't let you go abroad."
Qiu is referring to new policies introduced in May that restricts "unnecessary" overseas travel by Chinese citizens, with the stated aim of keeping residents from bringing the virus home. Even getting a new passport is reportedly difficult for PRC citizens at the moment.
China is likely to remain cocooned in a state of zero-COVID suspended animation until at least late fall, when President Xí Jìnpíng 习近平 is expected to confirm a third five-year term at the National Congress of the Chinese Communist Party. However, there are suggestions that Chinese citizens will remain under lock-and-key long afterwards. Writing in Bloomberg, Adam Minter, referring to the AFC Football Cup and Asian Games, said, "China's recent decision to cancel international sporting events scheduled for mid-2023 implies that it won't be [opening up] next year."
There are a myriad of reasons why the PRC will likely continue to maintain some of the strictest border controls in the world, the most weighty of which is the mortality tsunami that would wash across the world's most populous country, causing deaths in the region of 1.6 million nationally, according to research conducted by Fudan University. Economic growth that has slowed to 1992 levels will also factor into Zhongnanhai's equations. Southeast Asian countries remain popular destinations for wealthy Chinese nationals to dump their cash. In 2019, the Real Estate Information Center recorded that 55 percent of the 13,232 condominiums sold to foreign buyers in Thailand were Chinese.
China's reluctance to reopen and permit its people to freely travel overseas will have huge ramifications for the recovery of Southeast Asia tourism. Thailand's stated goal is to bring back 30 percent of pre-pandemic tourist numbers by the end of the year, 70 percent in 2023, and 100 percent by 2024. But without big numbers from the mainland, this recovery will be stunted. In May, Thailand's National Economic and Social Development Council downgraded its economic forecast for the year, citing "conflict between Russia and Ukraine" as well as "the Covid outbreak situation in China" as the principal reasons for its gloomy outlook.
Conversely, we're already seeing signs that some ASEAN member states are beginning to think in terms of a post-Chinese tourism era, eying other revenue streams to supplant the deficit in mainland money. Both Thailand and Indonesia are currently considering long-term visas aimed at keeping digital nomads in the country, while Thailand recently decriminalized the cultivation and possession of marijuana, which the kingdom plans to "promote for medical purposes," according to health minister Anutin Charnvirakul, who anticipates the value of the industry could "easily exceed $2 billion dollars."
But this will take time. The reality remains that the absence of Chinese visitors will stifle a regional industry that has grown accustomed to the tap of free-flowing renminbi. As Witawatt Tansuhaj, who runs a hostel and hotel in the fashionable quarter of Nimman in Chiang Mai, bluntly put it to me: "They were everywhere. I had plenty of guests from China, and they were really big spenders."