China's (surprising) bumper summer wheat harvest
Business & Technology
Despite heavy rainfall and pandemic restrictions, China has produced a bumper wheat harvest and sidestepped a potential food crisis, for now.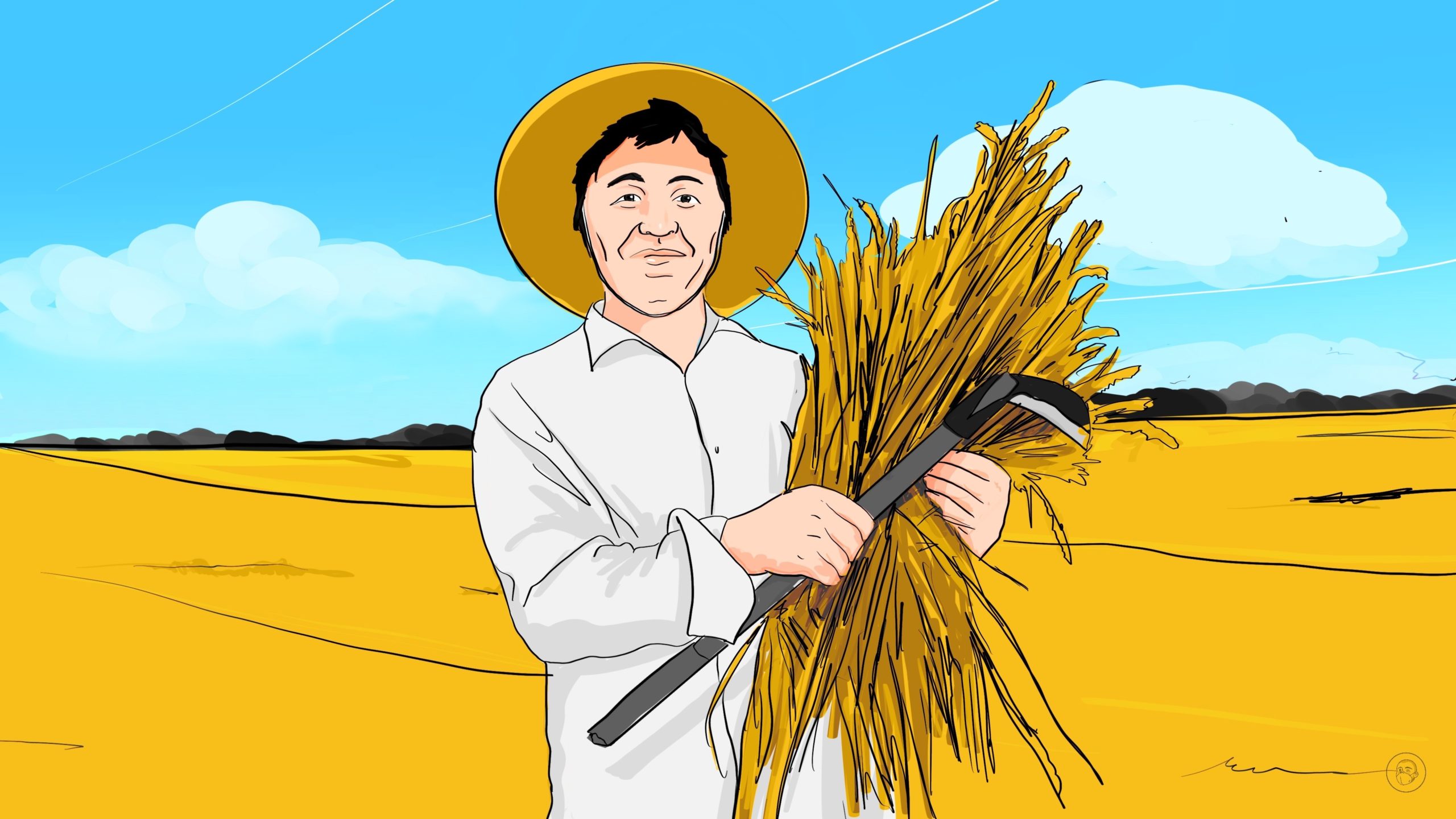 On Tuesday this week, Premier Lǐ Kèqiáng 李克强, during a visit to Hebei Province, spent some time with grain farmers and merchants in a wheat field. Amid reports of a bumper wheat harvest, Li declared himself delighted: An abundance of wheat contributes to food security, which reduces inflation and provides the government with more room for monetary policy.
Undoubtedly, Li was much relieved too: The summer wheat harvest was put in serious jeopardy by heavy autumn rains last year and flooding in certain areas, which delayed sowing and necessitated the use of a larger proportion of seedlings. A total of 18.12 million acres of wheat, a third of the entire winter wheat crop, was sown 15 days late because the soil was too wet.
In early March, after the start of the Russo-Ukrainian War had contributed to wheat prices in China reaching record levels, China's agriculture minister described the condition of the wheat crop as possibly the "worst in history." By May, as COVID outbreaks and lockdowns were disrupting cultivation (with videos circulating online of the police preventing farmers from working in the fields), Li issued a stern admonition to local officials: Do not under any circumstances let epidemic prevention and control measures disrupt the wheat harvest.
It could have turned out badly or even triggered a food crisis, but yesterday, the Ministry of Agriculture and Rural Affairs reported that, not only have nine provinces harvested a bumper crop of 49.58 million acres of wheat, exceeding last year's crop; the quality of the wheat was good too. Anhui Province, for example, harvested the best wheat in the past 10 years, and most of the wheat in Jiangsu Province reached second-class level.
The context
How did China manage to unexpectedly harvest a bumper summer wheat crop? One obvious reason is the use of "smart agriculture" and highly mechanized farming. Nationwide wheat harvesting commenced on May 28, involving 600,000 combine harvesters and more than 800,000 handheld harvesting machines, which collectively harvested around 1.64 million acres per day for 13 consecutive days.
Yesterday, a journalist reported the experiences of a wheat farmer in Shandong Province (China's second-largest wheat producing province after Henan), who produced a bumper harvest from his contracted area of about 16.5 hectares, or 100 mǔ (亩):
The cost of harvesting one mu of wheat, including seeds, fertilization, sowing, and harvesting, is about 900 yuan ($134).
Some of the best fields yielded as much as 900 jīn (斤), i.e. 540 kilograms or 1,190 pounds, of wheat per mu (i.e. about a sixth of an acre). With the record high wheat prices, farmers can earn a net profit of more than 1,200 yuan ($179) per mu.
The Shandong Provincial government provides subsidies for wheat farmers: In 2021, for example, large grain-growing counties in the province were rewarded with a collective 2.67 billion yuan ($397.98 million), and grain farmers collectively received a one-off subsidy of 1.53 billion yuan ($228.80 million).
Farmers make use of agricultural machinery such as combine harvesters (including "smart" unmanned versions) and drones, and have access to seed breeding and testing technology, and advanced fertilizers.
Another journalist this week reported on the smart technology that is being used by a wheat farming cooperative in Hebei Province on its 593 acres of land. The cooperative monitors the entire fully mechanized sowing and harvesting process by means of a "smart agriculture" software platform that collects meteorological data from a weather station in the wheatfield and from high-definition cameras mounted on the harvesters.
A senior agricultural researcher at the Chinese Academy of Social Sciences this week attributed the surprise bumper wheat harvest to the combined effect of "good policies, human endeavor, and divine assistance." But there may also have been an element of luck involved. So far this year, China has experienced tornadoes, record-breaking rainfall, and scorching heat waves — and this year's autumn grain harvest is in danger. On Wednesday this week, the day after he returned from the wheatfield in Hebei Province, Li Keqiang was back at the State Council discussing extreme weather, and he predicted that there will be more of it to come this year.
The takeaway
All the policies and smart farming technology may well be insufficient to prevent a poor harvest in the future as a result of persistent extreme weather.