Xi will attend Hong Kong's handover, but not the press
Politics & Current Affairs
Hong Kong authorities have barred at least 13 journalists working for local and international news outlets from covering official events for the 25th anniversary of the handover this week, in a surprise to none.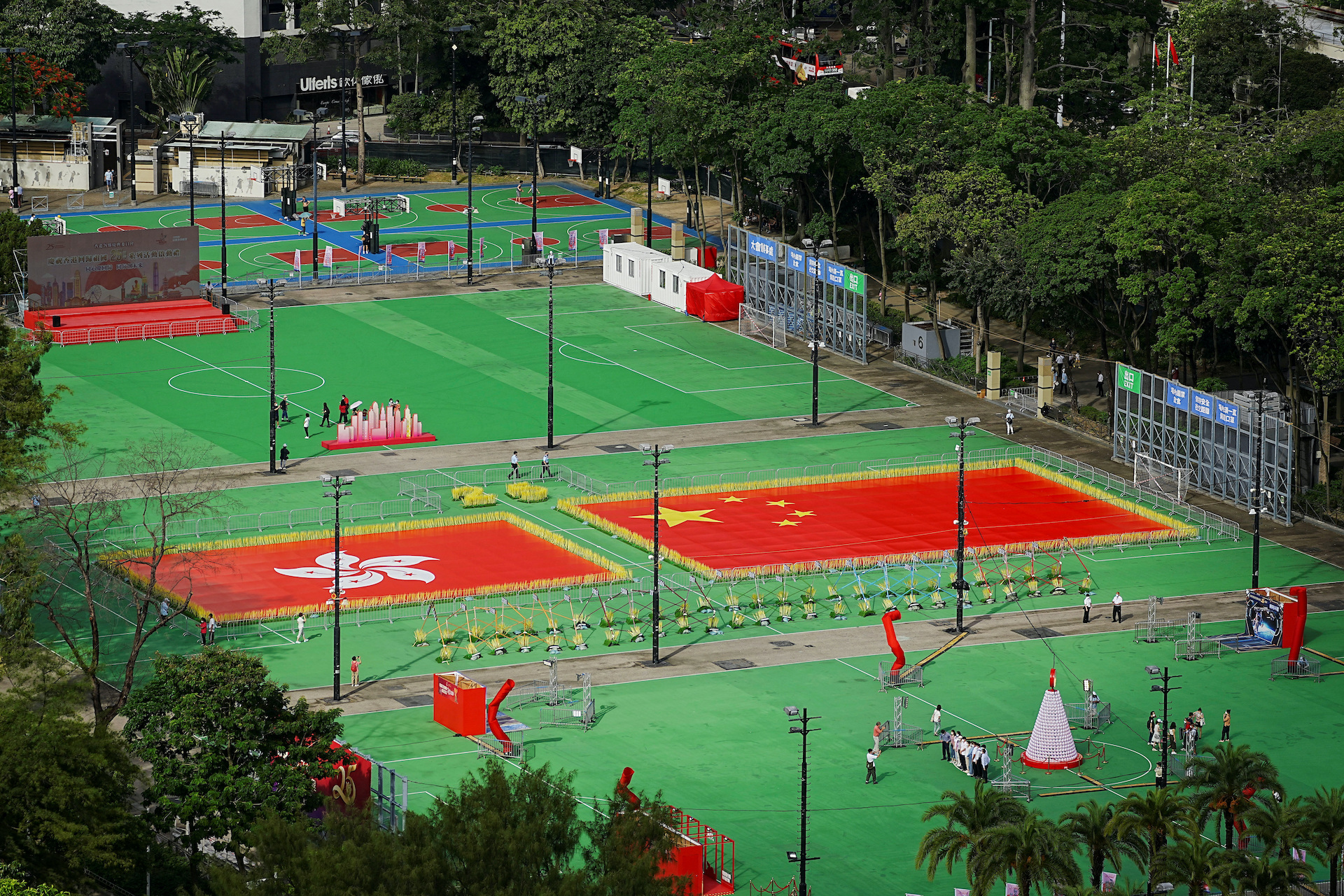 As the 25th anniversary of Hong Kong's handover approaches, the government has spared no expense to create a festive atmosphere leading up to the two-day celebrations (including the release of a music video). Chinese leader Xí Jìnpíng 习近平 and his wife, ​​Péng Lìyuán 彭丽媛, themselves are set to attend alongside various other dignitaries, but one group of people will be excluded: journalists.
Citing "security reasons," Hong Kong authorities have barred some journalists from local and international media outlets from covering official handover events this week, while soon-to-be chief executive John Lee Ka-chiu (李家超 Lǐ Jiāchāo) and his cabinet will take charge of the Chinese-ruled territory come July 1.
The Hong Kong Journalists Association stated on Tuesday that at least 10 journalists from seven or more local and overseas media were barred from ceremonies on Friday, including the South China Morning Post, Now TV, Hong Kong 01, Ming Pao, and Agence France-Presse.
Several other news outlets have now reported up to 13 or more journalists who have been banned, with rumors that requests from news outlets Bloomberg, RTHK, and Ta Kung Pao were also rejected.
Reuters also confirmed that two of its journalists were barred from covering the handover ceremony and inauguration of John Lee, after a vague back and forth with the city's Information Services Department (ISD).
The IDC had initially sent invitations to media outlets to register for the events, but did not elaborate on how many journalists would be granted access, and would not comment on a South China Morning Post report that "at least one photographer" from its own department had been banned from attending the events.
"The government is striking a balance as far as possible between the need of media work and security requirements," the ISD said in a statement. "We will not comment on the accreditation outcome of individual organizations and persons."
The restrictions on the press come as no surprise, after almost exactly two years ago on June 30, the government passed the National Security Law (NSL) — a powerful piece of legislation invoked after the city's anti-government protests, which many have criticized as a blow to Hong Kong's autonomy outlined by the "one country, two systems" policy.
Hong Kong nosedived to 148th place in the Reporters Without Borders annual index on press freedom released in May, dropping 68 places in a single year (Hong Kong was ranked 18th place two decades ago).
The high-profile pressure on news outlets — including the raid and closure of Apple Daily in 2021 and the shutdown of Stand News and Citizen News within one week of each other in January — has drawn widespread concern from journalists around the globe.
The government, however, has rejected allegations that the NSL has stifled the city's press freedom: "If implementation of the national security law would undermine press freedom, then we would not be seeing any press freedom in the [W]estern world," incumbent leader Carrie Lam (林鄭月娥 Lín Zhèng Yuè'é) told the Hong Kong Free Press in January. "You name me which [W]estern country does not have a national security law."
Meanwhile, security forces have been in full swing in preparation for Xi's visit, beefing up police presence and sectioning off some areas with water-filled barricades.