8 exciting new coffee shops in Shanghai, China's java capital
Society & Culture
Shanghai is a city that likes its coffee. From fashionable cafes to serious roasters, hundreds of new spots have sprung up this year, pushing the local coffee scene to a new level of vibrancy. Here are eight standouts.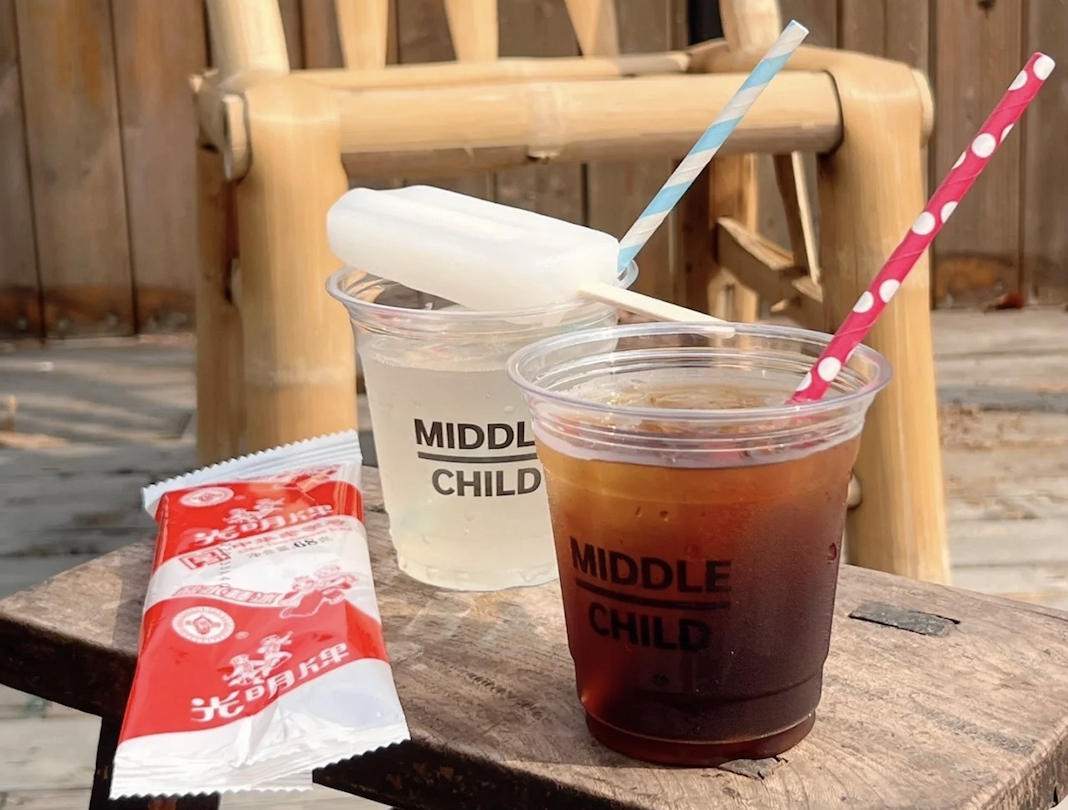 Shanghai is in love with coffee. Big time. Even a disastrous pandemic and a months-long lockdown hasn't stopped the java boom.
According to an industry report by Chinese food-delivery giant Meituan, whose release last Friday was timed to coincide with Thursday's start of Shanghai Coffee Culture Week, the total number of caffeination destinations in China's largest metropolis has climbed to 7,857 as of June 30. Chinese state media has been eager to brand the city the world's "coffee capital" in absolute numbers for the second consecutive year (though it still lags far behind other cities in terms of coffeeshops per capita).
As the number of cafes grows, so does the diversity, creativity, and amount of expertise in Shanghai's coffee landscape. In addition to new locations opened by mega coffee chains like Starbucks, a strong class of independent coffee shops have entered the scene in the past few years. These spots hone their focus on carving out a unique identity that makes them stand out — whether it be sourcing top-tier beans from a specific region, creating a distinctive atmosphere, or functioning as a multi-purpose establishment with coffee as part of the experience.
Below, we have rounded up a list of exceptional coffee destinations across Shanghai that opened for business this past year.
To Go Coffee (土狗咖啡 tǔgǒu kāfēi)
The literal English translation of this spot's name is "Rural Dog Coffee," and as that implies, this is an exceedingly pet-friendly coffee shop, where multiple pups can usually be spotted moseying inside at any given time of the day.
Besides the standard lineup of high-quality classics, To Go Coffee also boasts some of the most creative drinks in town, including an iced latte made with a sweetened mung bean paste.
Artist of Coffee (咖啡艺术家 kāfēi yìshùjiā)
From standard espresso fare to flavored lattes and more, Artist of Coffee
specializes in the coffee experience as much as the drink itself. Owing to its reputable owner, 杨杰 Yáng Jié 杨杰, who's won several international competitions as a latte artist, the spot stands out by providing the option of personalized lattes with beautiful foam art almost too elaborate to drink.
Xìzhǎngtiān 戏长天
"Have you ever visited a China-themed coffee shop? If not, you'll find it here," reads Xichangtian's bio on Chinese lifestyle app Little Red Book, a statement that pretty much sums up the whole concept of this unique shop.
An unlikely marriage of traditional Chinese elements and modern Western ambiance, Xichangtian is the latest business to capitalize on a wave of interest in China's cultural heritage, known as _guócháo_ 国潮 — literally "national tide." Besides a menu encompassing standard coffee drinks, the tiny but charming shop displays Chinese crafts and occasionally hosts live performances featuring traditional Chinese instruments.
Pomecup (砰杯咖啡 pēngbēi kāfēi)
While not technically new — Pomecup started as a hole-in-the-wall in Jingan District in 2021 — the shop still described itself as getting a "fresh beginning" when it moved to its current location in June, seeking more space to accommodate more customers. The fact that this operation had to expand less than a year after opening is a testament to the cult-like following it has amassed in a short period of time.
Since its inception, Pomecup has been all about sourcing top-notch omni roast — a specific type of beans that is suitable for all brewing methods — from places all around the world: Peru, Colombia, Brazil, Honduras, and Burundi to name a few. For 58 yuan ($8.5), coffee aficionados can choose a roast and have it served in two different ways, out of five choices: espresso, Americano, flat white, pour-over, or cold brew.
Through regular tasting events, Pomecup also makes an effort to teach customers about the unique qualities of beans from different locations.
Biu~biuti
Excuse the modish language, but the best way to describe Biu~biuti is that…it's a vibe. Sharing space with a nail salon, this spot is drowning in bright, neon colors and funky aesthetics that make it the perfect backdrop for share-worthy pictures of an ultimate girls' day themed around self-care and self-pampering.
SCREAM by middle child
Coffee shops known as influencer hotspots tend to have a negative reputation for prioritizing aesthetics over drinks, but SCREAM by middle child, which opened last month in Xuhui District, is a delightful exception.
Situated in a newly renovated historical building, this sun-dappled, charming spot exudes a retro feel with old objects reminiscent of Shanghai's 1970s and 1980s scattered throughout its space, which includes a photogenic balcony and a terrace. Besides the scenery, the shop is worth checking out for its quality coffee and a carefully curated selection of old-time snacks.
Umiya (海屋 hǎiwū)
When you're looking for a great slice of cake to accompany your coffee (like…always?), Umiya has you covered. This husband-and-wife-owned, Japan-inspired shop serves coffee and desserts, all while providing a cozy atmosphere for their customers.
Magic Maggie Cafe
 Coffee is part of the atmosphere on Anfu Road, a hip area that is full of sleek, millennial-friendly cafes, but Magic Maggie manages to stand out. Standing next to a vintage clothing store that bears the same name and owned by the same person, this coffee shop is a modern minimalist's dream.
But it's not just a stylish spot: Magic Maggie is known for beverages made with beans sourced from small-scale Chinese farmers in regions like Yunnan, which are most popularly manifested in its signature cold brew.
---
Also see: