NIU is China's 'Tesla on two wheels,' but is that what the market wants?
Business & Technology
NIU's flashy high-end electric bicycles and scooters are eye-catching and very fashionable, but will consumers continue to pay top dollar for vintage looks and smart features?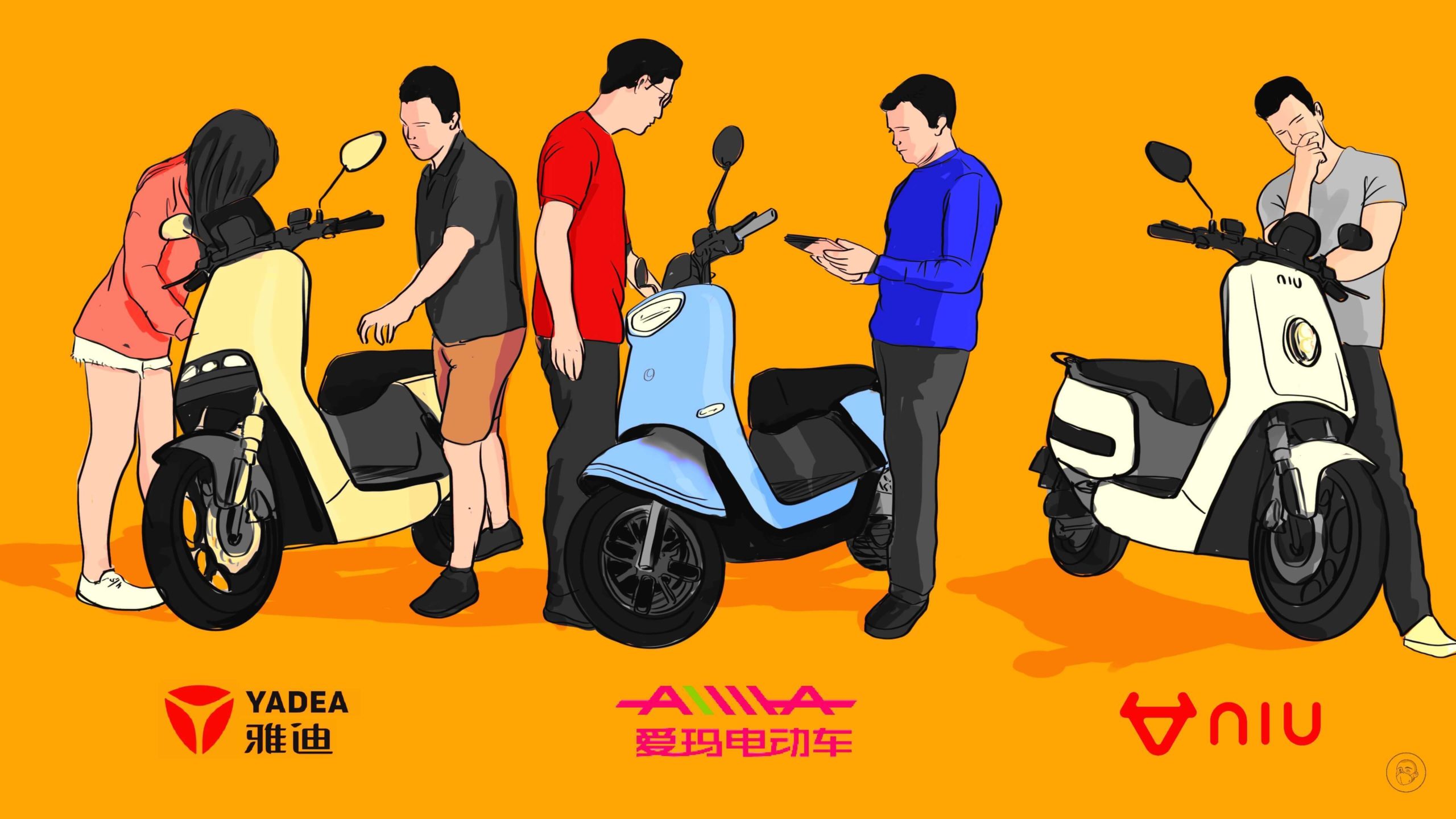 NIU 小牛电动 had a tough quarter. In fact, the manufacturer of two-wheeled electric scooters has had three tough quarters in a row. On Monday this week, it reported revenue for the second quarter of 827.6 million yuan ($122.03 million), a year-on-year decrease of 12.4%, and net profits of 14.4 million yuan ($2.12 million), a decrease of 84% year-on-year.
In the space of one year, NIU's net profit declined from 91.8 million yuan ($13.53 million) to $2.12 million. The company sold a total of 208,857 e-scooters worldwide in the second quarter, a year-on-year decrease of 17.4%, which is the company's first quarter of negative sales. A bright spot was the 28,558 units sold in international markets, a year-on-year increase of 309.1%, but China sales of 180,299 were down 26.7% year-on-year.
According to NIU, the decline in sales was due to supply chain problems, rising raw material costs, and the sharp drop in offline sales caused by the COVID pandemic: Unlike electric cars, which are usually ordered in advance, two-wheelers are usually bought at physical retail stores, which have been badly affected by China's never-ending pandemic lockdowns. Also, unlike four-wheeled electric vehicles, two-wheelers have not benefited from government incentives and subsidies.
But Chinese media has speculated that, in addition to these problems, NIU's real problem is the failure of its high-end strategy.
A high-end trap?
NIU has just released its SQi series of electric bicycles. There can be no doubting the SQi's striking appearance. With a die-cast mainframe and no solder joints anywhere on the vehicle, the SQi has been described as a fine piece of work with a sleek, vintage look:
With its dark coloring, extended seating, touchscreen displays, and angel eye headlight, the SQi looks every part like an electric motorcycle.
The lightweight frame is made of magnesium alloy, which is 70% lighter than steel alloy, has better shock resistance, and is cleaner to produce.
The bike's 48V detachable lithium battery has a range of 75 kilometers (47 miles), and can be fully charged in the relatively short time of five hours, while the motor can continuously optimize the power output curve — features that are all fully smartphone integrated.
Despite all this, however, the SQi has also been described as an "electric bicycle that's cosplaying as a motorcycle": It has pedals and performance similar to standard electric bicycles. The appearance, then, seems to be the main attraction.
Since launching the first smart lithium electric scooter in 2015, NIU has positioned itself at the high end of the market, with high unit prices and high gross profit margins. With its three main series of e-scooters (the NQi, MQi, and UQi), NIU's average unit price from 2017 to 2020 remained above 4,000 yuan ($589), compared with average prices of 1,500–2,000 yuan ($221–-294) charged by lower-end competitors such as Yadea 雅迪 and Aima 爱玛.
It's not only NIU's sales that are decreasing: The company's gross profit margin has also been on a downward trajectory, from 22.7% in the first quarter this year to 20.3% in the second quarter, mainly due to the high cost of lithium batteries. In 2021, the company started to adjust its product line, introducing cheaper models, such as the K series scooters, which are priced below 3,000 yuan ($442), and expanding its sales channels in second- and third-tier cities. In 2021, the average price of NIU e-scooters in China was 2,959 yuan ($436), while that of Aima was 2,031 yuan ($299), and Yadea's was 1,265 yuan ($186).
A challenging landscape for high-end e-scooters
Yet as NIU is adjusting its high-end focus, from last year, Yadea and Haima are releasing more expensive, higher-end models that also include "smart" features. In addition, a number of new competitors has recently entered the market, including the bike-sharing startup Hello Inc. 哈啰, backed by Alibaba 阿里巴巴集团, which has started manufacturing electric bicycles and scooters. By the end of 2021, Hello Inc. had sold 600,000 units, and opened more than 3,000 offline stores across China. In May, Hello Inc. released the Hello B70 PRO electric scooter, featuring a "new-generation intelligent platform" called Hi-Turing T30. Priced at up to 4,600 yuan ($678), the B70 PRO competes directly with NIU's scooters.
NIU depends for the vast majority of its sales on China, but according to a domestic research firm, cumulative sales of two-wheeled electric vehicles in China were 41 million units in 2021, a year-on-year decrease of 13.9%, and demand is expected to increase marginally to 48 million units in 2022, before reaching a peak of 50.5 million units in 2024.
In August 2021, NIU's reputation was damaged when the State Administration for Market Regulation in Changzhou, Jiangsu Province, issued NIU a fine of nearly 300,000 yuan ($44,238) for selling defective products, following an inspection.
Worse than this, Chinese media have reported on various complaints by consumers related to the quality of NIU's scooters, and poor after-sales service. One article reported yesterday that there are nearly 2,000 entries on the Black Cat complaints platform related to NIU, with many customers complaining of unsolvable quality issues, such as scooters that are unable to display power, location, and time data.
The takeaway
With a vintage appearance and futuristic smart functions, NIU has often been described as China's "Tesla on two wheels." But with poor sales, dropping profit margins, strong competition, and a whole range of consumer complaints, NIU may be finding itself marooned on the high end of China's two-wheel electric vehicle market. NIU's sales outside China (though still far smaller than China sales) increased sharply in the second quarter, and strong demand from outside China for NIU's attractive scooters is potentially a promising growth prospect.