Geely came out of nowhere to become a global auto giant, but can it compete in China's highly competitive electric car market?
Business & Technology
After acquiring Volvo in 2010, Geely launched a bold plan to have 90% of its sales come from electric vehicles by 2020. The company is still a long way from reaching that target.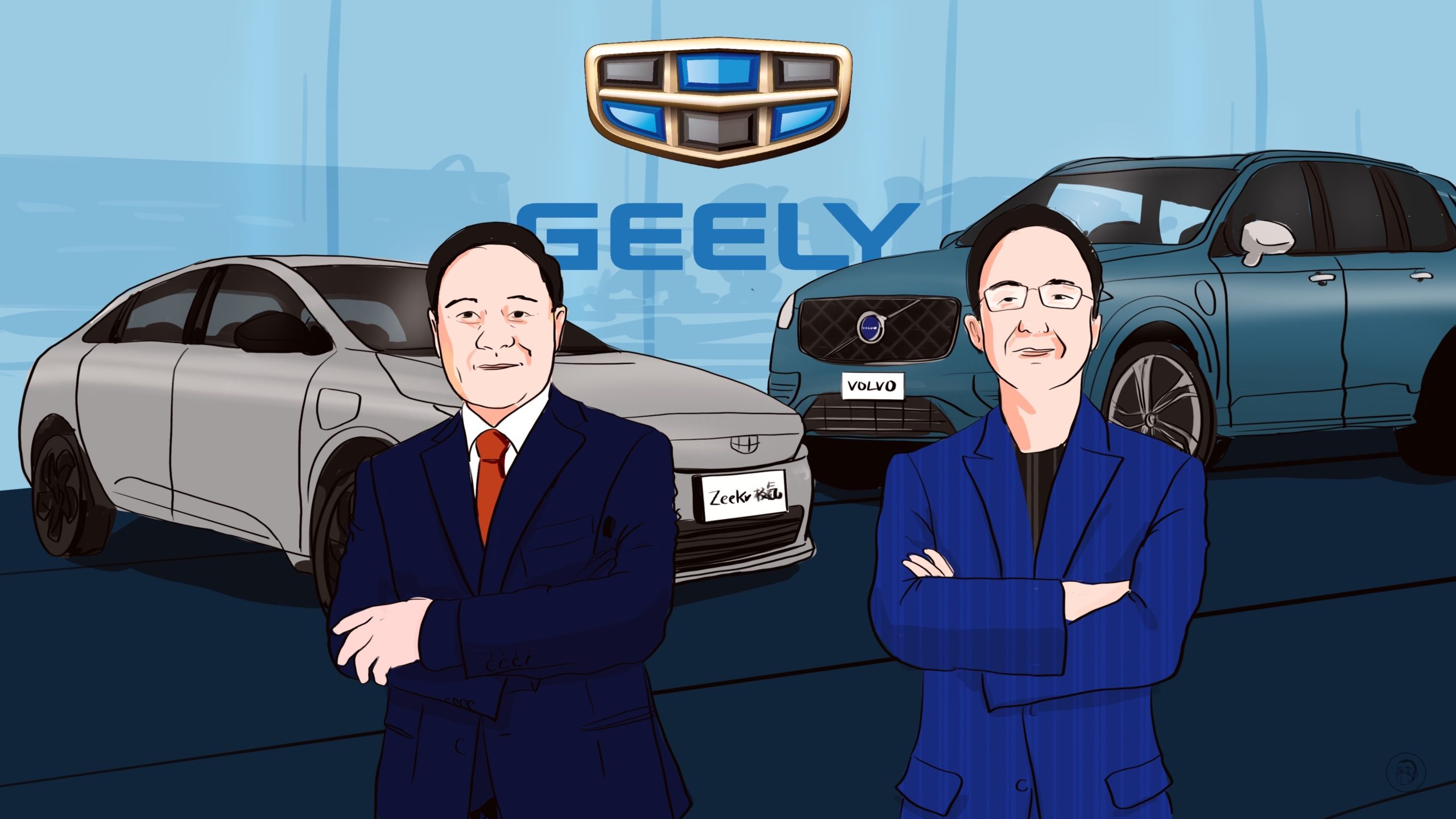 Hard-charging entrepreneur Lǐ Shūfú 李書福 founded Geely — with money borrowed from family — as a fridge manufacturer in Hangzhou in 1986. In the 1990s, the company rebranded as Geely Auto 吉利汽车 and began producing minivans and cars. By 2010, Geely had acquired Volvo, and its sprawling empire now includes a stake in Daimler AG, owner of Mercedes-Benz, and significant investments in two flying car companies.
Geely also wants to dominate the electric vehicle (EV) and new energy vehicle (NEV) sectors. But it's proving to be an uphill struggle.
A big vision — delayed
Last Thursday, Geely released its interim results. In the first half of the year, total revenue was 58.18 billion yuan ($8.49 billion), a year-on-year increase of 29%, which sounds good, but there were other, more disappointing numbers:
The net profit was 1.55 billion yuan ($226.36 million), a year-on-year decrease of 35%.
Total sales were 613,800 passenger vehicles, including 109,000 NEVs, 17.9% of the total, an increase from 3.5% a year ago.
To understand these numbers, and why they represent a failure, or at least a serious setback for Geely, you need to go back to 2015, when the company announced its Blue Geely Initiative, which included a plan that no less than 90% of the brand's sales would come from NEVs by 2020.
The company ascribed its profit drop this year to large increases in raw material costs and high investment in research and development, because a large transformation costs a large amount of money. Indeed, in the first half of the year, Geely invested 3.63 billion yuan ($530.12 million) in electrification research and development, an increase of 71.7% year-on-year.
But despite this expenditure, the Blue Geely Initiative has obviously not succeeded as planned, although the company is still pushing ahead with its electric ambitions. In the second half of the year, Geely is planning to launch 10 new models, almost all of which will be NEVs, and the company is expecting the proportion of NEV sales to reach 30% this year, and to breach 50% in 2023. But can Geely ever reach 90%?
If Geely is going to go the route of full electrification, it needs to make highly competitive NEVs — and that's a serious challenge in China's highly competitive NEV market. As of yet, Geely is far from standing out: In the first half of this year, total NEV sales in China amounted to 2.73 million units; Geely ranked only sixth overall with a market share of just 4.5%.
Worse, Geely does not have any NEV models in the top 10 of any market segment, and its attempts at launching a market-challenging or market-leading model or marque have not succeeded. In 2019, Geely launched its Geometry 几何汽车 brand, originally a hybrid model and later in full electric models, aiming to compete with Tesla's Model 3. At the time of the launch, Geely CEO Ān Cōnghuì 安聪慧 called Geometry's first model the "best electric car in the East." But the Geometry brand has not made a big impact in terms of sales.
In fact, all of Geely's high-end hybrids and full electric brands, including Geometry, Zeekr 極氪, and Lynk & Co 领克 (a joint venture with the company's subsidiary Volvo), are not yet selling well. In the first half of the year, Lynk & Co models, for example, sold only 77,258 units, a year-on-year decrease of 28%. The new full electric Zeekr model 001 also experienced quality issues after it was launched in October last year.
Geely's struggle to focus
Geely's Blue Geely Initiative laid down a marker for the company's electrification strategy, and the company's NEV sales as a proportion of total sales will likely reach 50% next year. But in fact, Geely's NEV transformation started late, and the company is paying the price for this. Geely is still in the middle of an expensive transformational spending spree, clearly illustrated by the drop in profits in the first half of the year.
But is Geely simply spreading itself too thin? In addition to its new brands like Geometry and Zeekr, the company has more than 30 brands and a huge variety of product types, from fossil fuel vehicles to hybrids, full electric vehicles, and cars running on hydrogen and ethanol.
Perhaps it's all too much for one company.