China hopeful ahead of FIBA Women's World Cup
Society & Culture
Meanwhile, Putin says the Shanghai Cooperation Organization should stage sporting events.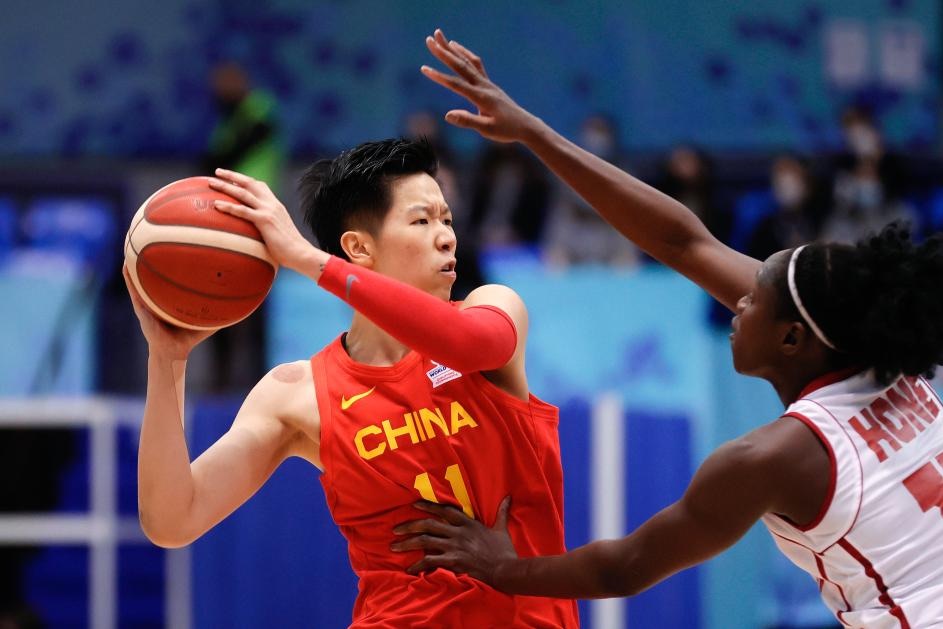 China will head into the FIBA Women's World Cup buoyed by strong recent form, underscored by an undefeated qualifying campaign in which it defeated Nigeria, France, and Mali by an average margin of 22 points. It is also currently riding a six-game winning streak.
China has been drawn into Group A alongside favorites U.S.A., Bosnia and Herzegovina, Belgium, Puerto Rico, and South Korea. The other six-team group features France, Serbia, Japan, Mali, Canada, and Australia.
While the U.S. remains overwhelming favorites, China will be gunning for a top-four finish. "We are happy to earn these recognitions. At the same time, we are quite cool-minded," Zhèng Wēi 郑薇, head coach of China's women's basketball team, told reporters last week. "After all, we haven't advanced to the final four at any major international tournament in recent years. We need to position ourselves in the right manner. Every game is a test for us, and we are improving."
China finished 5th at the Tokyo Olympics, but could easily have done better. It made history by finishing atop its group in the round-robin phase for the first time, only to lose in the quarterfinals to Serbia, 77-70.
The team lost key starters Sūn Mèngrán 孙梦然 and Shào Tíng 邵婷, but other players may be stepping into leadership roles. Two players to keep an eye on are Hán Xù 韩旭 and Lǐ Yuèrǔ 李月汝, who both play in the WNBA.
The New York Liberty's Han, who was drafted 14th overall in 2019, has played a crucial role within the squad since the retirement of Shao Ting. The Chicago Sky's Li provides China's main scoring output; she averaged 16 points per game during the qualifying stages, the third most among all players.
China starts its campaign on Thursday against South Korea at the Sydney Super Dome. The two teams last met in the semifinals of the Asia Cup last year, with China comfortably winning 93-69.
~
Putin: Shanghai Cooperation Organization should stage sporting events
Russian President Vladimir Putin has suggested that the Shanghai Cooperation Organization (SCO), a security bloc comprising China, Russia, India, Pakistan, and four Central Asian states, should consider staging its own sporting competitions as well as creating an association of sports organizations.
Russia is currently exiled from international sports due to its invasion of Ukraine.
Echoing Putin, Belorussian president Aleksandr Lukashenko suggested that the SCO should organize events that mirror the Summer and Winter Olympics, and that the multi-sport events could be held simultaneously.
"We suggest the possibility of holding a complex of sporting competitions within the framework of the SCO: summer events in 2024, winter in 2026," Lukashenko said on Friday at an SCO summit in Samarkand, Uzbekistan.
Back in April, the Chinese Olympic Committee spoke of cooperating with Russia in sports, announcing the "2022-2023 China-Russia Year of Sports Exchanges." At the SCO, Xi Jinping reaffirmed China's commitment to cooperation with Russia, as reported by Xinhua.
But it seems impossible that China would walk out on the Olympics. Performance at the Olympic Games is at the center of the Chinese government's sports policies, and every single sport in the country, with the exception of soccer and basketball, receives government support based on Olympic performance.
~
Other Stories:
Tough Break for MMA Star Song Yadong in Thrilling UFC Vegas 60 Fight (Radii)
Rugby League could be the sport to outflank China in the Pacific (Washington Post)
World Table Tennis to return to China in October (Inside the Games)
Team China stars raring to learn from PSG challenge (China Daily)
---
The China Sports Column runs every week.