When even China Post opens a café chain, you know the coffeehouse craze is overinvested
Business & Technology
Starbucks has just announced big expansion plans for China, but it's not alone: China's coffee market is now crowded with a host of new competitors and crossover brands. Not all of them will succeed.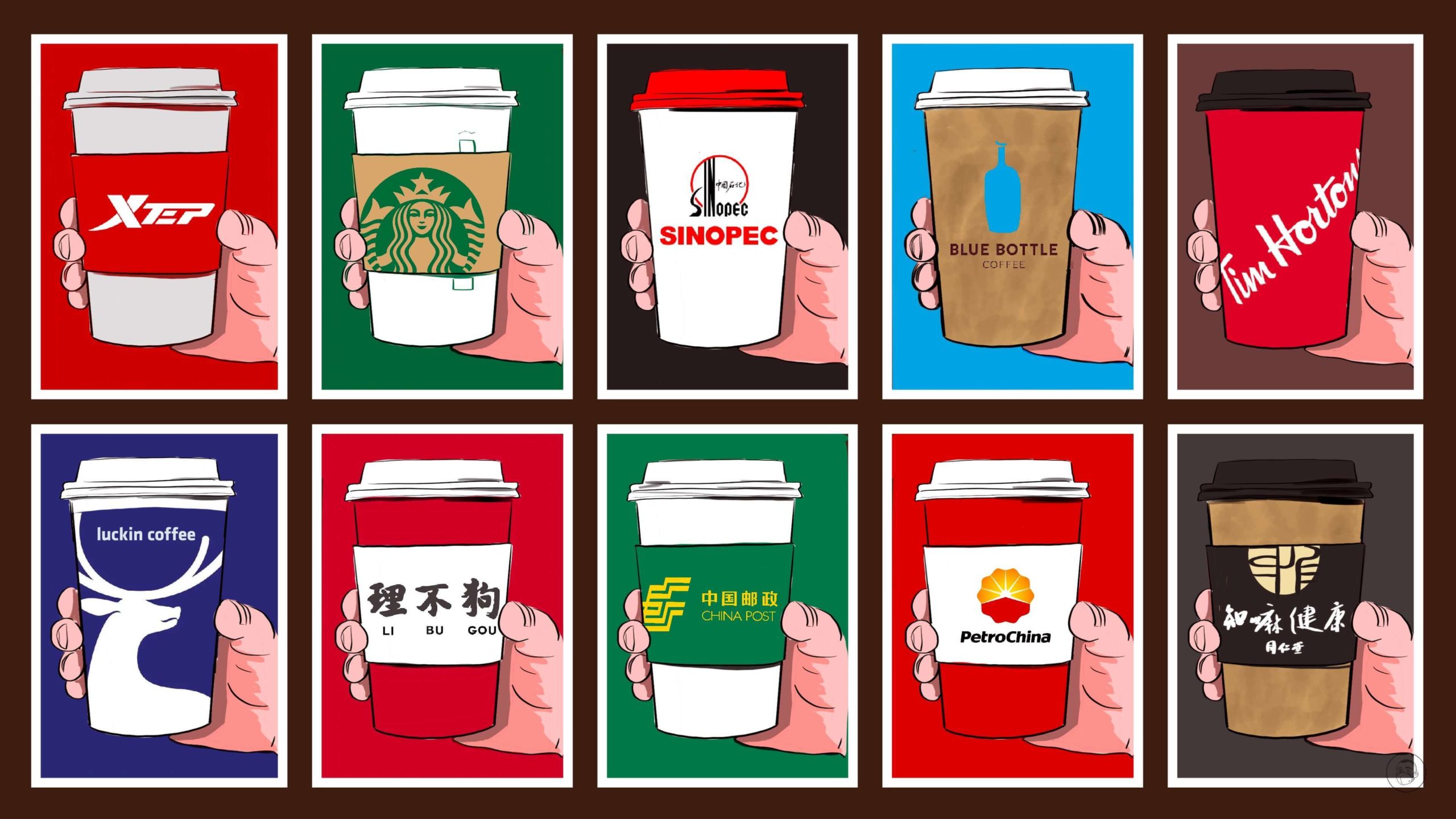 Last week, Starbucks, the world's largest coffeehouse chain, announced that it will open more than 3,000 new stores in China within three years — an average of a new store every nine hours — to reach a total number of 9,000 stores by 2025. The company's long-term and highly confident vision for the Chinese market includes the goals of doubling its net income and quadrupling its revenue by 2025.
As of July 2022, Starbucks had 5,761 stores in China, but its largest domestic competitor, Luckin Coffee 瑞幸咖啡, actually has 7,195 stores. And while Starbucks's China revenue in the second quarter was 3.72 billion yuan ($532.58 million), a decrease of 39.8% year-on-year, Luckin Coffee over the same period declared total revenue of 3.29 billion yuan ($493.20 million), a year-on-year increase of 72.4%.
The market is expanding rapidly, but is there enough space for the large number of new players?
A vast blue ocean of coffee
Coffee in China is big and going to get a lot bigger:
Chinese consumers have a developing appreciation of coffee, and in order to compete in China, brands need to offer not just basic coffee but also various flavored options, including coffee mixed with fruit, tea, and even traditional Chinese medicine. In 2021, for example, Luckin Coffee introduced a new flavor on average every three days. Another important aspect of being competitive in China's coffee market is the need to fully develop online sales channels. In its new vision for China, Starbucks made specific mention of the need to expand online sales channels as fundamental to attaining its growth objectives.
Business in the morning.
It only takes two minutes each day to stay tapped in to the world's second largest economy. Sign up for Tipsheet, delivered to your inbox for free at 9am ET daily.
A vast multitude selling coffee
In addition to Starbucks and Luckin Coffee with their vast networks of stores, there is now a massive amount of new players that have entered China's expanding coffee market, including:
Who will have staying power?
Starbucks may have big plans for China, but the company's most recent performance in the country is not encouraging. As mentioned above, Starbucks's China revenue for the second quarter dropped by almost 40% year-on-year. Coffee shops require trained and experienced baristas, and this takes time and resources, even more so for Starbucks, which has a strict barista-rating system. Yet for Starbucks, Luckin Coffee, and the multitude of other new players, opening a new store is easier than keeping that store open and profitable. According to a 2020 China coffee consumption market report, the closing rate of stores in the coffee industry in 2020 was as high as 83.3%.
For many coffee stores, the COVID pandemic, lockdowns, and high rent and raw materials costs have put great pressure on their bottom line, as well as the vast amount of new competitors offering cheap cups of coffee below 30 yuan ($4.30). And in addition to the fierce competition, the prices of coffee raw materials have been increasing in recent years. The price of Arabica beans, for example, has more than doubled over the last 12 months due to extreme weather, supply chain disruptions, and rising freight costs.
China may look like the promised land of coffee, but opening up stores — and keeping them open — will be a tough battle of the survival of the fittest.