'Table for Six': A Hong Kong comedy full of local flavor
Society & Culture
Sunny Chan serves a tale of three half-brothers and their girlfriends with a side dish of originality and wit.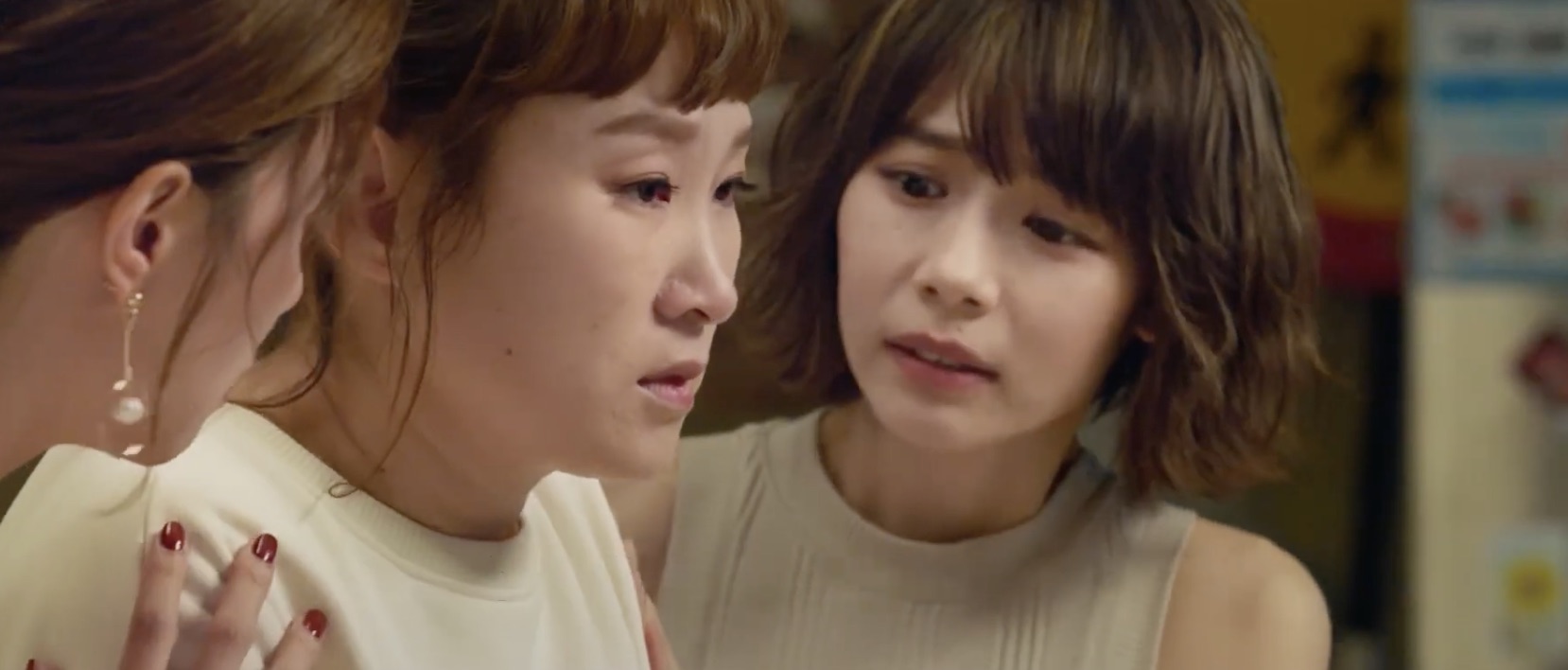 Set in Hong Kong, Table for Six tells the story of three half-brothers living under the same roof and struggling through relationship and family problems. The wholesome "melan-comedy" by writer-director Sunny Chan (陳詠燊 Chén Yǒngshēn) stands out thanks to its delicate handling of mature romantic relationships and uniquely Hong Kong setting (despite barely showing skyscrapers and busy streets).
Commercially, the production has enjoyed great success. Originally timed for the Lunar New Year holiday in February, the title's release had to be postponed due to the city's COVID prevention measures. Nevertheless, when it was released on September 8, right ahead of Mid-Autumn Festival, it set an opening day local record for a comedy in Hong Kong.
The film begins with the three brothers starting their day as usual. There's Steve (Dayo Wong 黃子華 Huáng Zǐhuá), a middle-aged, stay-at-home photographer who isn't over his breakup from three years ago. There's Lung (Peter Chan / 陳湛文 Chén Zhànwén, who starred in the horror anthology film Tales from the Occult), the youngest of the three, who quit his job to pursue esports while maintaining a strenuous relationship with his artful girlfriend Josephine (Ivana Wong / 王菀之 Wáng Wǎnzhī), the de facto household chef with a sharp wit. And in the middle, there's Bernard (Louis Cheung / 張繼聰 Zhāng Jìcōng from the Breakout Brothers trilogy), the only brother with a stable office career.
Bernard reminds everyone of his birthday dinner that he himself organized. When he brings his new girlfriend, Monica (Stephy Tang / 鄧麗欣 Dèng Lìxīn from My Prince Edward), to the dinner, all hell breaks loose — Monica is the ex that Steve can't stop thinking about.
There are three brothers but, as the title suggests, there are six main characters. To prove that he's moved on, Steve starts dating Meow (Malaysian-born actress Lin Min-chen / 林明禎 Lín Míngzhēn), a young Taiwanese influencer who has long admired his black-and-white photographs. Thus, the three brothers' decisions bring a whole new level of awkwardness to family reunion dinners. Meanwhile, one thing leads to another, and the three women are invited to move in with the men. On top of all this, throw in a missing USB drive containing a sex tape, and you have the exuberant romantic comedy that is Table for Six.
The movie is an undeniably authentic Hong Kong story. Each premise feels unique to the coastal city: where else in the world would three couples choose to live together in a BBQ-factory-turned-apartment, partly to save on rent, despite almost all of the characters being middle-class and middle-aged? Moreover, the local cuisine is featured quite extensively under choreographer Meteor Cheung's meticulous lenses, and food metaphors abound. In its unmistakable connection to the city, and the positive depiction of its women characters, Table for Six follows the footsteps of last year's acclaimed Shanghai-set comedy, B for Busy.
Given its indoor setting, Table for Six has a certain theatrical quality, of which it's too self-conscious at times, as can be seen in one far too well-choreographed post-fight scene. Editors Cheung Ka-fai, who cut the Ip Man series and 2019 sci-fi blockbuster The Wandering Earth, and Cheng Wai-lun, who collaborated with Chan on his debut, tax the audience's patience with a few long takes of arguments in the first half of the film, resulting in the slightly bloated running time of 116 minutes.
The redeeming quality of Chan's second directorial effort is its script, for which it was nominated for the Best Screenplay award at the Far East Film Festival in Udine, Italy, where it had its world premiere in April. Mostly known as a comedy and fantasy writer, the director also told a story of four middle-aged men in his 2018 feature debut, Men on the Dragon — a Hong Kong cousin of the 1998 Oscar-nominated British comedy The Full Monty. Chan has a keen sense of plot structure: the film ends where it begins, but with a few decisive changes that make the film feel fresher than typical romcoms.
Similar anticlimactic elements are employed in Table for Six as in Men on the Dragon, and the film sheds light on mature, "indescribable relationships." The main focus is on Steve and Monica, but some pleasant surprises are in store for the characterization of Josephine. Chan also allows more sophistication for Meow and attempts to refrain from pigeonholing her as a stock character. The result is a choice between making her a manic pixie dream girl or edging toward a less believable romcom ending; for better or worse, Chan aims somewhere in between.
Early in the film when all six characters move in together, Cantopop star Jacky Cheung's 1992 song "Still Think You're the Best" (還是覺得你最好 háishì juédé nǐ zuì hǎo) plays on the radio in what must be one of the best examples of using a diegetic song in a film to lay out the story's exposition and push the narrative forward. The story drags in some places — for example, a cameo toward the end that is neither structurally useful nor narratively necessary — but on the whole, Table for Six proves a charming brew of wit, originality, and local flavor.

Table for Six is currently playing in cinemas in Hong Kong, Taiwan, and mainland China.