'Low grain prices hurt farmers' — phrase of the week
Society & Culture
Two online influencers disagree on the price of sweet corn. Each accuses the other of squeezing farmers' margins.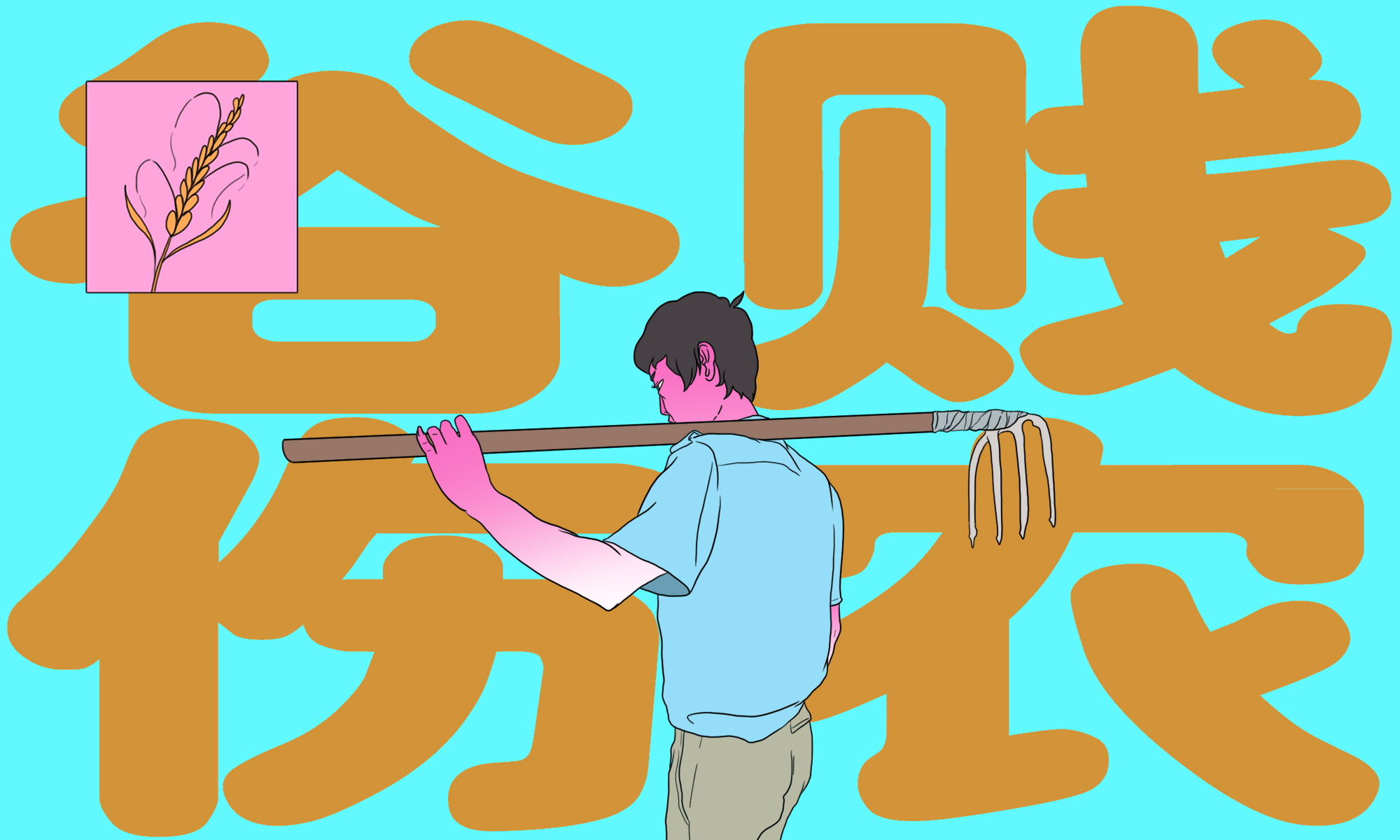 Our phrase of the week is: Low grain prices hurt farmers (谷贱伤农 gǔ jiàn shāng nóng).
Context
An online spat has broken out between two of China's top livestream sellers of agricultural products: Simba 辛巴 and Dǒng Yǔhuī 董宇辉.
Simba, whose real name is Xīn Yǒuzhì 辛有志, rose to fame on Kuaishou, an online ecommerce and social media video-sharing platform popular with sellers of China's agricultural products, who live outside of the country's major cities. As one of Kuaishou's biggest stars, Simba made his name as the "farmer's son" who went on to become an online influencer selling agri products.
Dong Yuhui is a relative newcomer. The former English teacher, who also happens to be a farmer's son, shot to stardom three months ago on Oriental Select, a livestream ecommerce channel on Douyin (the Chinese version of TikTok) established by China's largest private education group, New Oriental.
Much of New Oriental's private education business dried up last year with the crackdown on private tutoring and introduction of China's "double reduction" policy, aimed at reducing time spent on homework and time spent in after-school tutoring classes. The new rules led to tens of thousands of layoffs. Oriental Select took on some English teachers, like Dong Yuhui, who had been made redundant, combining livestream sales with English lessons to fans and shoppers.
While Simba prides himself on bringing good products at low prices to his customers, Dong Yuhui and Oriental Select sell higher-end products and provide additional value to language learners.
On September 18, Simba made a veiled criticism of Oriental Select for its high prices:
Some livestream studios are charging high prices while saying that low grain prices hurt farmers. This is simply ripping off the people.

某些直播间卖高价产品还标榜谷贱伤农,这纯属是在欺骗老百姓。

Mǒu xiē zhíbōjiān mài gāojià chǎnpǐn hái biāobǎng gǔ jiàn shāng nóng, zhè chún shǔ shì zài qīpiàn lǎobǎixìng.
He was referring to sweet corn sold by Dong Yuhui and others at 6 yuan ($0.84) per ear of corn. According to Simba, farmers sell it at 0.7 yuan ($0.10), so Oriental Select must be raking in huge profits, while doling out meager payments to the farmers.
The debate has continued to simmer online. Both Simba and Dong Yuhui accuse each other of ripping off customers, and squeezing farmers' profits.
The idiom, 谷贱伤农 gǔ jiàn shāng nóng, or low grain prices hurt farmers, is one of the hashtags that has been trending around the story.
Translation
The phrase can be understood by breaking it down into its constituent parts: grain (谷 gǔ), cheap price (贱 jiàn), hurt or harm (伤 shāng), and farmers (农 nóng).
It can be traced back to The Book of Han (汉书 hàn shū), a history of the Han dynasty from the first emperor, Liú Bāng 刘邦, in 206 B.C. to the fall of the dynasty's final emperor, Wáng Mǎng 王莽, in A.D. 23.
The full reference is as follows:
High prices hurt the people, low prices whurt farmers. If the people are poor, they will leave; if the farmers are poor, the country will fall into poverty.

籴甚贵,伤民;甚贱,伤农。民伤则离散,农伤则国贫。

Dí shén guì, shāng mín; shén jiàn, shāng nóng. Mín shāng zé lísàn, nóng shāng zé guó pín.
Simba's argument is that Oriental Select uses this age-old philosophy of keeping prices high to support farmers and the supply chain while profiting for itself.
The debate has highlighted bigger issues of trust and transparency in China's ecommerce sector. Prices and quality vary greatly across the country, but consumers are often in the dark, as another livestreamer of agri products puts it:
Just because it costs 0.7 yuan where you are, it doesn't mean it costs the same where I am.

你那7毛,不代表我这也7毛。

Nǐ nà qī máo, bú dàibiǎo wǒ zhè yě qī máo.
The initial response on social media was to call out Oriental Select for its high prices, but the heat has since been turned back on Simba.
Known for keeping prices low, as the idiom goes, he is hurting the farmers.