China's BYD to launch luxury electric sedan in India
Business & Technology
Despite geopolitical tensions between Delhi and Beijing, electric vehicle brand BYD is making a big play in the Indian market.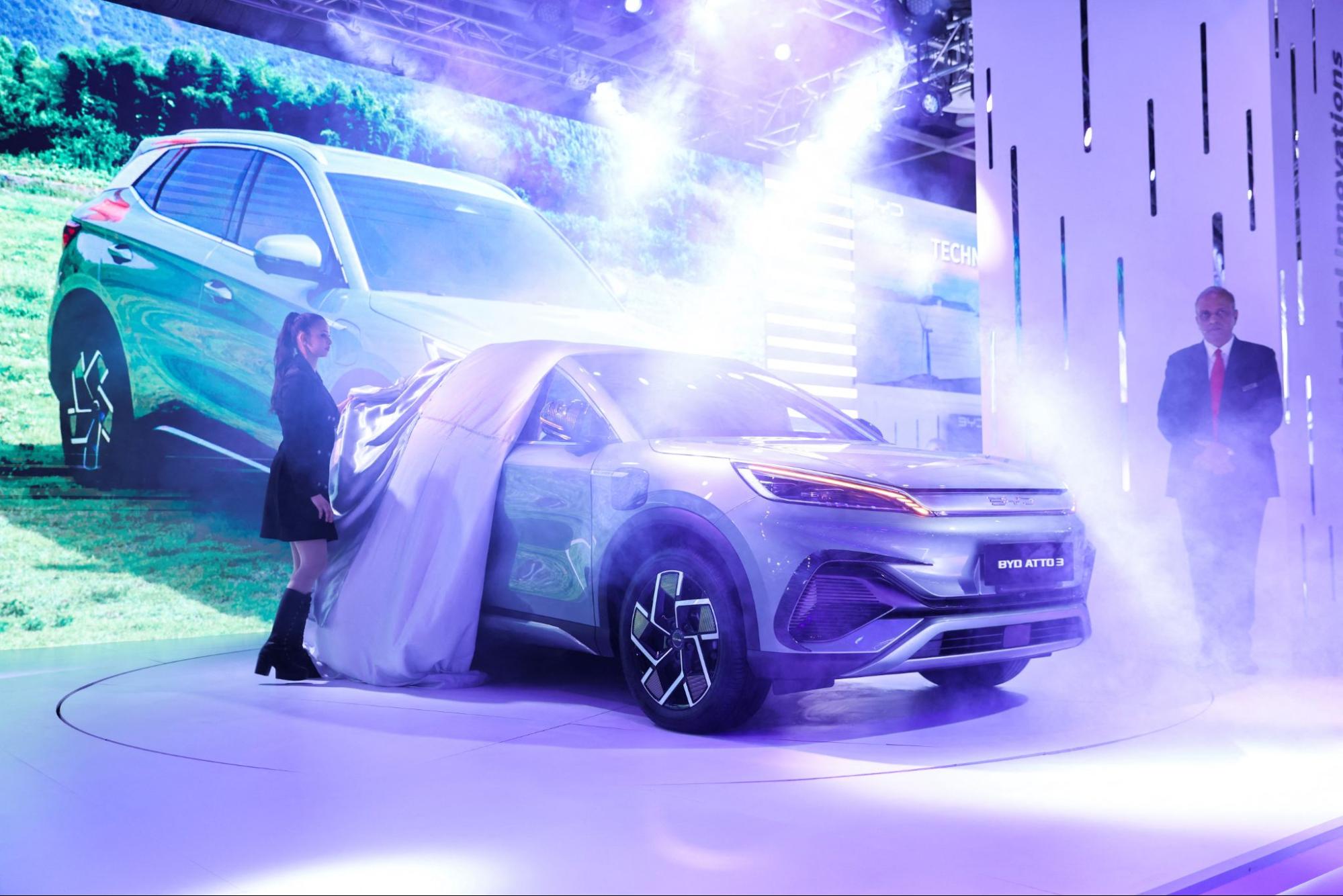 BYD 比亚迪 — China's most established electric vehicle (EV) brand and the top seller with 1.86 million units moved in 2022 — will launch its third passenger car in India by the fourth quarter of this year, the Warren Buffett-–backed Chinese electric carmaker said during an auto show on the outskirts of New Delhi on Wednesday. The all-wheel- drive luxury sedan, BYD Seal, will have a range of 700 kilometers (435 miles). The company also plans to double its dealer network in the country in 2023, it added.
BYD launched its first passenger car in India in October, an electric sport-utility vehicle (SUV), with a plan to corner 40% of the country's electric car market by 2030. The carmaker plans to sell 15,000 units of the Atto 3 e-SUV this year in India, where it has already invested over $200 million, and will set up local manufacturing in due course.
Electrification is gathering momentum in India, where domestic companies like Tata Motors, India's top-selling EV maker, and Mahindra & Mahindra are lining up affordable EV models while global players like BYD and Kia Motor are bringing in premium cars.
India is set to become the world's third-largest market for passenger and other light vehicles, displacing Japan, according to a forecast by S&P Global Mobility.
BYD's push comes as the Indian government continues to maintain tight scrutiny over investments from China and has sought to limit investments from Beijing after a 2020 clash between soldiers from the two countries on their disputed Himalayan border.
—Reuters