A Chinese electric vehicle is coming to a market near you
Business & Technology
In 2022, China became the world's second-largest auto exporter, and it's now breathing down the neck of frontrunner Japan. China's rising auto and electric vehicle brands are now on the verge of flooding into foreign markets, but it's not going to be easy for them to succeed.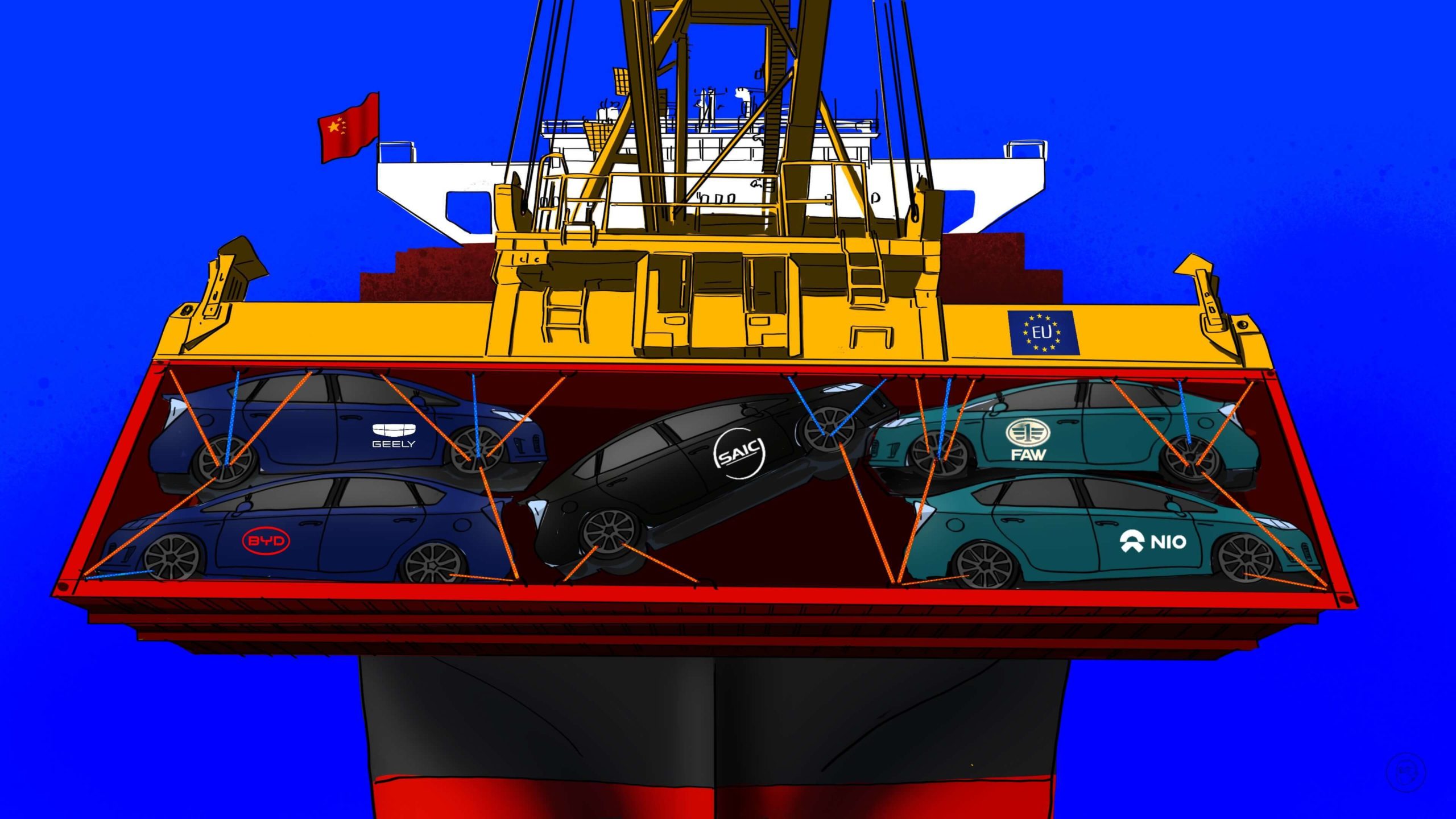 On January 12, the China Association of Automobile Manufacturers (CAAM) released data on China's auto industry for 2022, and it was another impressive year, with passenger vehicle sales of 23.56 million units, a year-on-year increase of 9.5%; and sales of new energy vehicles (NEVs) reaching 6.88 million units (including 5.36 million pure electric vehicles), an increase of 93.4%.
In 2023, it will be more of the same. According to Zhāng Yǒngwěi 张永伟, vice chairperson of the electric vehicle (EV) industry organization China EV100, the production expansions of local battery and EV companies over the last two years will come into play this year, and China will become the first country to see NEV sales of 10 million units.
This would be a 40% increase from the 6.88 million NEVs sold in 2022 (of which about 80% were pure electric vehicles). Zhang also expects China's NEV exports to exceed 800,000 units in 2023. Even if China does not breach the 10 million sales level in 2023, no one doubts the number will be close: For example, consulting firm China Fortune Securities 华鑫证券 estimates that NEV sales in China this year will be about 8.91 million units. Either way, China will produce and export a lot more vehicles in 2023.
Business in the morning.
It only takes two minutes each day to stay tapped in to the world's second largest economy. Sign up for Tipsheet, delivered to your inbox for free at 9am ET daily.
Second-largest exporter
Last year, Chinese auto firms and especially EV brands sold plenty of cars outside China too. After selling more than 2 million units in 2021, China's auto exports expanded further in 2022, reaching 3.11 million units, including 679,000 NEVs.
The foreign markets with the biggest increases in auto imports from China in 2022 were Belgium, the U.K., and Mexico. China's leading auto exporters in 2022 were SAIC 上海汽车集团 (906,000 units), Chery 奇瑞汽车 (452,000 units), and Geely 吉利汽车 (198,000 vehicles). Over the last few years, Chinese auto exports have steadily moved up in value, with the average auto export price increasing from $12,900 in 2018 to $18,900 in August 2022, while that of NEVs increased from $11,000 in 2020 to $25,800 in August 2022.
In 2022, China became the world's second-largest auto exporter, surpassing Germany's 2.61 million units. China is now fast approaching Japan, which exported 3.2 million vehicles In the first 11 months of 2022 (and 3.82 million vehicles in 2021).
Electric vehicles: push and pull
With the rapid increase in EV sales in China, it's a matter of time before the market becomes saturated, and going abroad is now fast becoming imperative for China's EV manufacturers. According to CAAM data, the penetration rate of NEVs among all passenger vehicles was 33.8% in 2022, but in Europe in 2022 it was less than 20%, only single digits in the U.S., and generally less than 2% in other regions.
Yet China's EV companies still rely overwhelmingly on sales in China: BYD 比亚迪, for example, sold 55,916 vehicles in overseas markets in 2022, accounting for only 3% of overall sales. Tesla, on the other hand, sold 62.43% of its vehicles outside the U.S. in 2021, including 33.36% in China.
Going abroad will not be easy, however, and Chinese EV companies face some serious challenges to succeed in Europe and the U.S., including incomplete global supply chains and sales networks, weak after-sales services, and poor brand recognition. And clearly, Chinese brands have a lot of catching up to do: There were no Chinese brands in the top 20 in a recent ranking of the highest selling EV models in Europe for January to October 2022. (The leading four models were the Tesla Model Y and Model 3, the Fiat 500e, and the VW ID.4, while in terms of brands, BMW, Mercedes-Benz, and VW had the most sales.)
The list of highest EV sales in Europe in the month of October, however, did include two models by Chinese-owned brands, namely the Volvo XC40 SUV (Volvo was acquired by Geely in 2010) in eighth place; and the Polestar 2 sedan (a brand acquired by Volvo in 2015), in ninth place.
But there are several Chinese EV companies that have already made real steps into Europe and other foreign markets:
BYD entered Europe in September 2022, after launching in several other foreign markets throughout the course of the year. The company's first overseas factory in Thailand is expected to enter production in 2024.
In October 2022, NIO 蔚来 announced its entry into Germany, Holland, Denmark, and Sweden with luxury clubhouses and battery swapping stations.
XPeng 小鹏汽车 entered the Norwegian market in 2020, and has since opened "brand experience stores" in Norway, Sweden, Denmark, and the Netherlands. In January 2023, XPeng announced that it will be opening four vehicle delivery and service centers in Norway, the Netherlands, Sweden, and Denmark, during the first half of 2023.
This is only the start of what will become a flood of Chinese brands and models competing in Europe, and these models may well feature much higher on the lists of EV sales in 2023.