Walmart is a China survivor thanks to its wholesale chain Sam's Club
Business & Technology
Big box retailer Carrefour is failing in China, and Walmart has not exactly been a resounding success either. But Walmart is still profitable thanks to its wholesale chain, which is enjoying a post-COVID spring.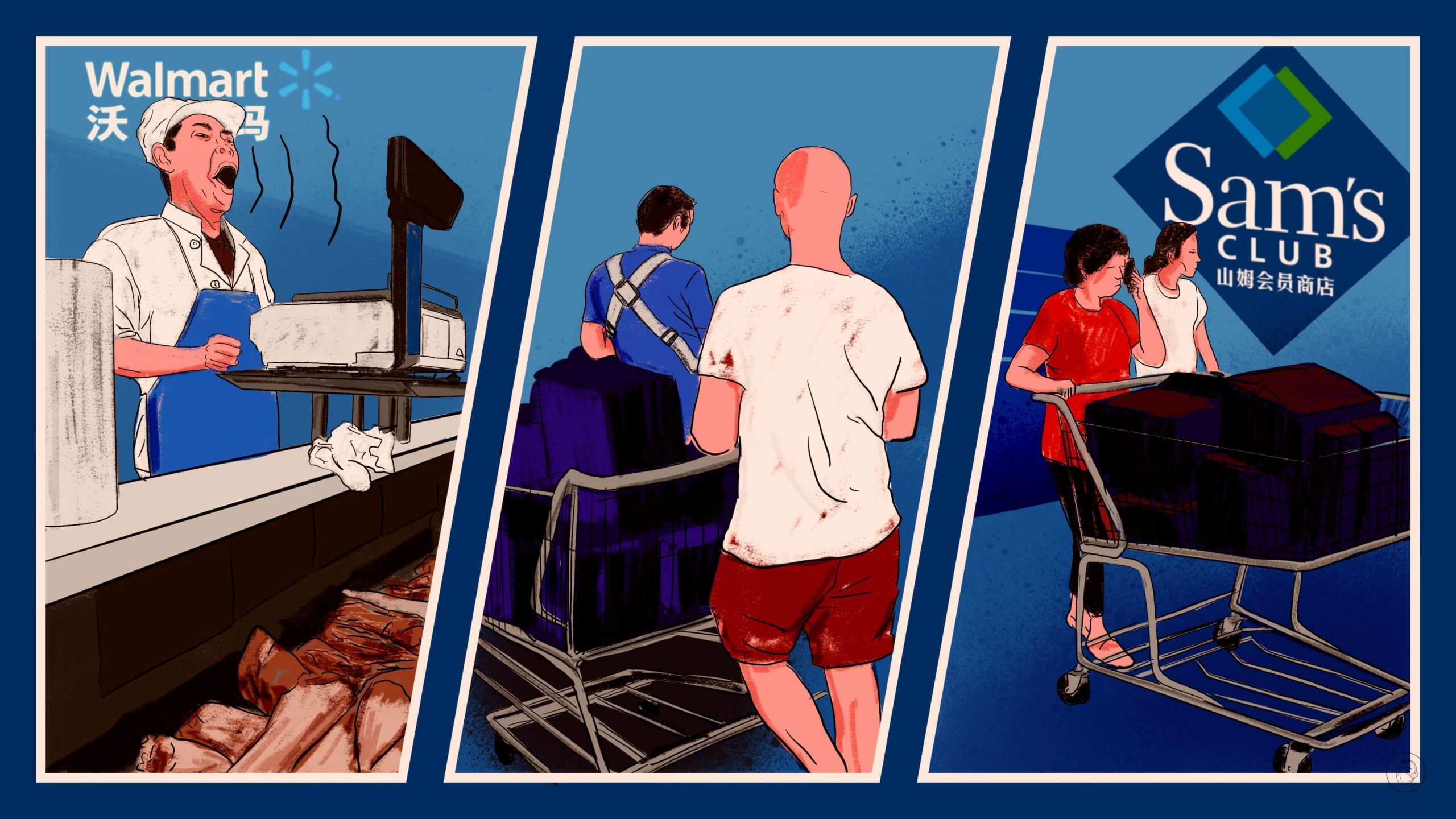 U.S. retailer Walmart entered China in 1996, just a year after the French chain Carrefour. But since 2015, the fortunes of these two behemoths have contrasted sharply, with Carrefour China seemingly on the verge of collapse (although it has just received an injection of state funding) while Walmart is still going strong.
Yet Walmart's many years in China were not exactly stellar. In fact, its profitability is now based largely on its wholesale arm, Sam's Club (山姆会员商店), that tagged along into China way back in the 1990s but is only now coming into its own in China's changing post-COVID retail landscape.
The world's largest retailer and China
On February 21, Walmart announced its annual results. Total revenue for 2022 was $611.3 billion, an increase of 6.7% year-on-year and the first time that annual revenue surpassed $600 billion. Net income was less encouraging: $11.68 billion, a decline of 14.58%.
Walmart U.S. — where, per the company's 2022 annual report, it has 5,342 retail units — accounted for 68% of total global revenues and increased 6.9% from 2022. Walmart International accounted for 16.5% and was flat year-on-year. Sam's Club accounted for the remaining 13.7% of revenue, and this segment increased by 14.7% year-on-year.
In its 2022 annual report, Walmart provided a breakdown of Walmart International's revenues. Following the sale of the company's operations in Japan and Argentina and most of its U.K. business over 2020-2021, China is now its largest and only substantial business area outside of central and north America. Of Walmart International's roughly $100 billion revenue in 2022, Mexico and Central America accounted for about $35 billion, Canada for just over $21 billion, and China for $13.85 billion, or 13.72% of the total.
Yet when it comes to actual floorspace, China is second only to Mexico. In the latter country, Walmart has 2,755 retail outlets taking up just over 100,000 square feet. In China, Walmart has only 397 outlets, but these take up a lot of space: no less than 64,530 square feet.
In China, Sam's Club — membership-only wholesale outlets like Costco — performed particularly well, as did growing ecommerce sales, which in the fourth quarter accounted for 48% total sales, an increase of 70% compared to 2022.
Sam's Club: Walmart's key to success in China
Up until around 2016-2017, there was an uncanny correlation between the experiences of Carrefour and Walmart in China. In the mid 1990s the two flashy foreign retailers entered China at about the same time, and dazzled local shoppers with their large stores and wide range of products at affordable prices. Both retailers opened dozens of new stores around China, and both reached a peak of stores in 2017, with a total of 249 outlets for Carrefour and 424 for Walmart.
From 2017, however, as China's ecommerce revolution took off, times became lean for both Carrefour and Walmart. From 2016 to 2021, Walmart closed more than 100 outlets in China, including 30 in 2021 alone, and in 2022, the total was down to 361. From 2016, Carrefour China — with its network of big hypermarkets and faltering ecommerce operations — became a loss-making enterprise of epic proportions, and this would eventually culminate in the empty shelves shenanigans of 2023.
Yet there are two big reasons why Walmart did not emulate Carrefour China's fate. The first and most important reason is Sam's Club, the wholesale chain that is now at the core of Walmart's operations in China. Walmart opened its first Sam's Club in China in Shenzhen in 1996, so it has been a feature of Walmart's presence in China right from the very beginning, and has been instrumental in the company's strategy of sourcing all products locally and developing robust supply chains. By 2016, there were a total of 15 Sam's Club outlets in China, but from this point onward, Sam's Club began expanding rapidly in China, adding 21 new outlets from 2017 to 2021, accounting for more than half of Walmart's new outlets in China over this period.
The COVID pandemic made warehouse retail shopping suddenly very popular, with families taking on memberships to access affordable retail in bulk so they could stock up for possible lockdowns and make fewer trips to the store.
By 2022, Sam's Club's membership in China had grown to four million members. U.S. bulk retailer Costco also made a splashy entrance into China in 2019, and by October 2021, even Carrefour China belatedly accelerated development of a membership-only warehouse retail model.
Ecommerce is essential
The second reason for Walmart's success in China was a better strategy on ecommerce. In 2015, Walmart completed the acquisition of the ecommerce business Yihaodian 1号店. Barely a year later, Walmart sold Yihaodian to tech giant JD.com, and formed a partnership with the latter, transferring all of Sam's Club memberships to JD.com.
Partnering (instead of competing) with JD.com has provided Walmart with a competitive ecommerce layout that is now paying dividends: ecommerce sales in the fourth quarter of 2022 increased by 70% year-on-year.
It has certainly not been all smooth sailing for Walmart in China. Its large supermarkets and hypermarkets have fared just as badly as those of Carrefour China in recent years, and Walmart has been plagued by food safety complaints: one journalist counted at least 139 incidents affecting Walmart supermarkets in China since 2019. Staff turnover at the executive level has been another problem: since 2012, Walmart has replaced its China general manager on average every two years.
The takeaway
In February 2023, Carrefour China was on the verge of collapse, but Walmart, although it faced similar challenges, is looking stronger than ever in China thanks to its membership-only wholesale arm and a more effective ecommerce strategy.

Companies mentioned:
Carrefour China
Walmart / Sam's Club
Costco
Yihaodian 1号店
Sources: