China agrees to $2.9 billion debt relief package for Sri Lanka
Politics & Current Affairs
The IMF has welcomed decisions by China, India, and the Paris Club — led by Japan, to help Sri Lanka restructure its debt. But who will be taking the haircuts when future global loans go bad?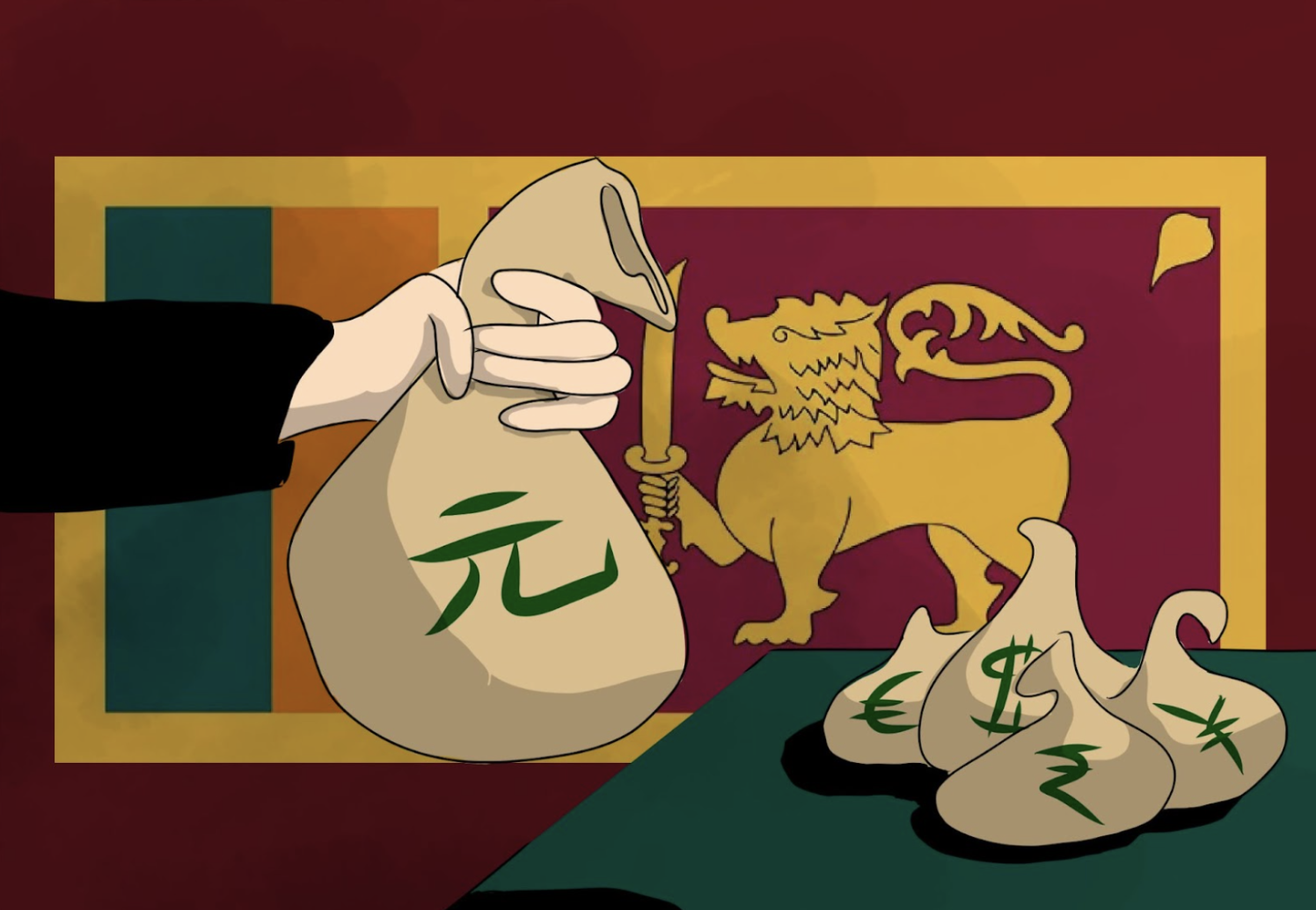 China has affirmed that it will help Sri Lanka restructure its billions in debt, removing the last major hurdle for the South Asian country to sign off on a $2.9 billion bailout from the International Monetary Fund (IMF) on March 20.
China became the final major creditor to confirm its participation in a letter from state-run Export-Import Bank of China (Exim Bank) to the IMF on Monday. The assurances from all major bilateral creditors resolved a monthslong stalemate, paving the way for the IMF to decide on its relief package for Sri Lanka as it struggles to deal with its worst economic crisis in seven decades.
"I welcome the progress made by Sri Lankan authorities in taking decisive policy actions and obtaining financing assurances from all their major creditors, including China, India, and the Paris Club. Look forward to presenting the IMF-supported program to our Executive Board on March 20," IMF managing director Kristalina Georgieva said.
Sri Lanka and the IMF had first agreed to the four-year deal in September 2022. All major bilateral creditors (China, India, and the Paris Club, led by Japan) were initially expected to confirm their financing assurances by the end of last year, a key step to deploy financing.
In January, Exim Bank had offered Sri Lanka a two-year debt moratorium to help it secure the IMF loan, but the proposal fell short of IMF conditions.
China holds a lot of clout in Sri Lanka's debt restructuring, but it's not a trap
China is the largest bilateral creditor to Sri Lanka, and holds significant sway over how the island nation will restructure its debt. However, the popular narrative that China has caught Sri Lanka in a "debt trap" often overlooks the complicated processes involved in Beijing's decision making.
As a major benefactor of China's Belt and Road Initiative, Sri Lanka owed Exim Bank $2.83 billion, or 3.5% of its external debt, by the end of 2020, according to IMF data. In total, Sri Lanka owed $7.4 billion, or nearly about 20% of its public external debt, to China by the end of 2021, according to a report from the China Africa Research Initiative — much higher than reported estimates of 10% to 15%. Other major creditors include India, Japan, and private bondholders.
But the idea that China has weaponized that debt burden is unfounded. Sri Lanka initiated the requests for loans from Chinese state-owned enterprises (SOEs). The massive $40 billion in debts arose from deeper structural problems in Sri Lanka's economy and its excessive borrowing on Western-dominated capital markets to fund "white elephant" projects. The problems were exacerbated by rising inflation.
Who takes the "haircuts"?
China's earlier decision to hold out on its approval in Sri Lanka's debt restructure put it at the center of a global debate on which lender — be it a country or an institution — should be responsible for taking on the burden of "haircuts," or debt forgiveness, to developing countries.
"What matters is for fair treatment of all creditors, and that cannot be done without the participation of all creditors…We cannot continue the way it has been so far with unpredictability of timeline and unpredictability of outcome," Georgieva said in an interview with Bloomberg last week. "It is important for China to be part of this, because China is now a large creditor, and with this comes responsibility for them to be part of the solution."
China has become an important global lender over the past decade. The country now rivals international institutions, such as the IMF and the World Bank, as the financier of choice for developing countries, which are often deemed "too risky" by other lenders.
Western economies and other major bilateral lenders have clashed with Beijing over how to provide debt relief. While China has a history of giving out principal haircuts, Chinese financial institutions have been reluctant to do so in fear that it would set a precedent for its debt dealings with other countries.
In recent months, the U.S. has accused China of "foot-dragging" on its debt restructurings in Sri Lanka and Zambia, claiming that Beijing's delays have exacerbated economic suffering.
But decisions on China's overseas lending involve a complicated dance between SOEs, banks, and government authorities to achieve a consensus. China also doubled down on defending its position in overseas debt financing, stating that it is neither responsible nor at fault for the debt problems faced by developing countries.
"Radical financial and monetary policies of a certain developed country and their serious spillover effects are the primary cause of the financial difficulties" for many developing countries, Chinese Foreign Ministry spokesperson Máo Níng 毛宁 said last week. "The Western-dominated commercial creditors and multilateral financial institutions account for the lion's share of developing countries' debt."