A new report on humanitarian needs of exiled Uyghurs around the world
Politics & Current Affairs
Uyghurs who have escaped persecution in China face transnational repression, statelessness, poverty, and psychological trauma. Activists are calling for international help.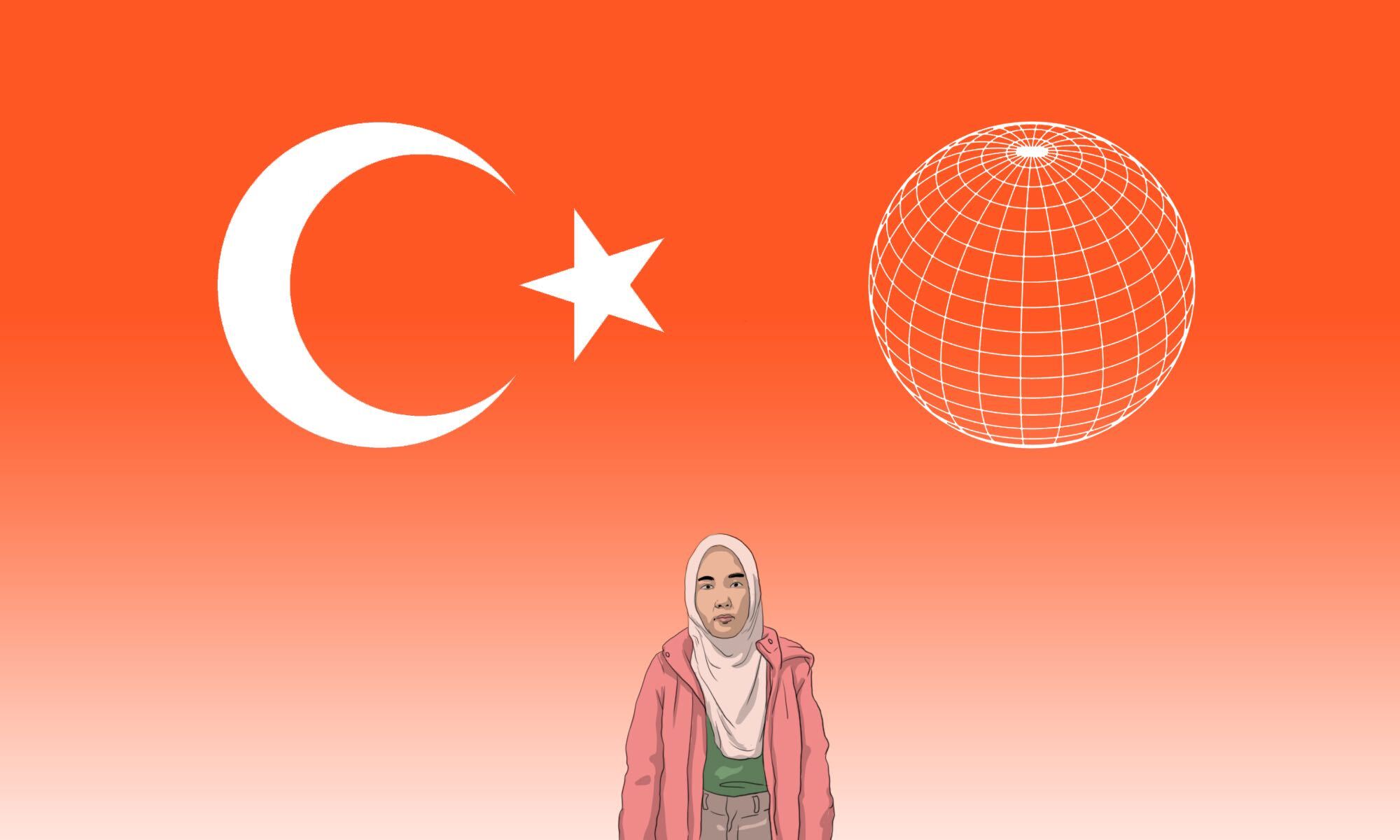 Life for Uyghur exiles is fraught with complications. They have fled a country that is bent on punishing them if they stay, and retrieving them if they leave. Meanwhile, they face ignorance, indifference, misunderstanding, and often outright hostility in host nations.
New research by the Uyghur Human Rights Project (UHRP) and the Oxus Society for Central Asian Affairs has documented a "secondary humanitarian crisis" among Uyghur diaspora communities worldwide.
The report, titled "On the Fringe of Society: Humanitarian Needs of the At-Risk Uyghur Diaspora," examines the gaps in provision for Uyghurs who make it out, and calls on the international community to step up.
Evidence is mounting that serious crimes against humanity are being carried out against the Uyghurs and other Turkic peoples of Northwest China, which the U.S. and a number of government and non-government organizations say amounts to genocide. Some movement has been made in response to this with new laws to curb Beijing's excesses over forced labor in Xinjiang. There have been sanctions and parliamentary debates, and tomes of academic treatises shoring up the evidence. But all this notwithstanding, according to the UHRP report, the needs of individual survivors have barely been addressed.
There are untold numbers of men, women, and children marooned in foreign lands, unable to contact their family members or even find out if their spouses and parents are still alive. Some who went abroad to study have been cut off without a cent. Many of the exiles have no documentation and so are stateless. The specter of transnational repression haunts those who escape to unfriendly countries.
The daily reality of Uyghurs stuck in asylum processes is harsh. Even in the U.S., despite the government's pro-Uyghur rhetoric, there are around 5,000 Uyghurs awaiting a decision. While refugees mark time in legal limbo, sometimes up to five years, Chinese Communist Party (CCP) intimidation both of them and their relatives at home is relentless.
The "On the Fringe of Society" report describes the challenges for Uyghurs abroad. Many lack sufficient funds for housing, medical treatment, and even food. They have difficulty finding permanent work. Their practical needs are also compounded by depression and feelings of anxiety and guilt.
Many were forced to abandon their spouses to an uncertain fate as they fled China, their children to adoption by the Chinese state, and they have no idea when or whether they will ever see any of them again.They live on tenterhooks hearing of other exiles rendered back to China. Their income is hand to mouth, while they count the days till their Chinese passports expire. Should they stay put or try to flee again? Should they leave an unfriendly country for somewhere less hostile, leaving their partners and children until they find a new home?
Beijing's long hand
A significant factor that distinguishes Uyghurs from other refugees across the world is the lengths Beijing will go to in order to reel them in. According to a recent Freedom House report, "China conducts the most sophisticated, global, and comprehensive campaign of transnational repression in the world."
The UHRP has also covered Beijing's determination to return exiled Uyghurs in a series of five previous reports on aspects of transnational repression.
This new report from the UHRP and the Oxus Society for Central Asian Affairs calls on governments for a sea change in the treatment of Uyghurs seeking refuge within their borders.
Given the compelling evidence, according to the authors of the report, the very word Uyghur uttered at a customs post anywhere in the democratic world should prompt a red carpet and expedited treatment. But not all countries share the same values, and interviews with Uyghurs across continents in the United States, Turkey, and post-Soviet Central Asia tell different stories.
Beijing's foreign direct investment (FDI) into Kazakhstan puts the Central Asian republic in a difficult position economically and politically. Kazakh national Serikzhan Bilash, the founder of the Atajurt Kazakh Human Rights Organization, was eventually arrested and hounded out of his country for advocacy on behalf of imprisoned Kazakhs in Xinjiang. Kazakh camp survivors have also reported hostility and monitoring by the government of Kazakhstan, and that their information has been shared with Beijing. Those fleeing the camps are usually abandoned by a state afraid of inflaming China, and forced to eventually move onto a third country.
Ethnic Kyrgyz have also disappeared into Chinese camps. Kyrgyzstan is indebted to China to the tune of $5 billion and has been powerless to complain. Kyrgyzstan's 50,000 Uyghurs have grown increasingly distrustful of their government and surveillance of their members has increased.
Tajikistan has also been denounced for submitting to pressure from Beijing to send Uyghurs back. The 3,000-strong Uyghur population of the impoverished Central Asian country has been reduced to 100, and no Uyghur feels safe within its borders. British lawyers have presented a case to the International Criminal Court (ICC) that accuses the Tajik government of collaborating with China to return Uyghurs to face certain internment.
While Turkey has oscillated in its relationship with Beijing over the years, its present policy is not to extradite Uyghurs to China. But Ankara continues to harass Uyghurs from time to time, arresting and detaining those who are deemed "too active" against China, accusing them of having links with the Islamic State. Chinese agents are often allowed to intimidate Uyghurs living in Turkey and harass their relatives at home while the Turkish government does little to deter them.
Despite Turkey's current willingness to offer citizenship to most of its 50,000 Uyghurs, some have been refused because of "national security" concerns. "Until I have a Turkish passport in my hand, I will not believe it is going to happen," said Amine, who has been living precariously in Istanbul for the past nine years. Speaking to The China Project, she said that she fears that at any moment she and her family could be rounded up and returned to certain imprisonment.
Without legal status, obtaining work permits, schooling for children, and renting property become fraught. Many exiles resort to living under the radar and subsisting in the black economy.
Authors of the new report point to countries such as Sweden, Germany, and Canada, whose immigration agencies keep up to date with policies in their refugees' country of origin. Those seeking a haven are less likely to be returned and demands from China for repatriation are more likely to be resisted. But even after arriving on so-called "safe soil," Uyghurs have still been hounded by the Chinese state with the active participation of foreign governments.
The difficulties of finding counseling and therapy
Legal issues notwithstanding, wherever a Uyghur might land, mental health issues predominate.
Imagine trying to explain who you are. No one can recognize your ethnic group, never mind pronounce it. When you explain you come from a persecuted minority in China, you are told you don't look Chinese. You are bursting to tell anyone who might listen how you feel, but the blank faces of indifference are too much to navigate. You walk away and eventually stop trying.
Then you look for support. You find a therapist but spend most of your time explaining the situation back home to someone who becomes more entangled with your people's struggles than in helping you unravel your own day-to-day angst. You try a couple of sessions, but it's all too exhausting.
The MIT Technology Review in June 2021 featured the story of Uyghur refugee Mustafa Aksu, whose search for appropriate emotional support faced so many hurdles that he was forced to abandon the effort until he discovered the Uyghur Wellness Initiative. Spearheaded by a religious nonprofit, Peace Catalyst, a band of volunteer therapists are trained to understand the Uyghur situation. They knew exactly who he was and where he came from.
Their workload has mushroomed since 2020, despite Uyghur cultural resistance to seeking help, especially among men, and their intervention has taken Aksu and countless others like him from the brink of suicide, depression, chronic anger, and exhaustion to forging a way forward into their new life. But their efforts are barely touching the considerable need.
Uyghur civil society groups are overwhelmed by numbers, and lack resources and expertise to handle the welter of demands among the diaspora, most of whom have been cast adrift from family and every kind of support system. "For genocide response to mean anything, caring for the survivors must be a priority. I urge donors and national governments to grasp the urgency of the findings in this report," UHRP Executive Director Omer Kanat told The China Project. "Beijing's use of global surveillance networks, economic pressure, and its withholding of vital travel documents have left thousands of Uyghurs homeless, socially marginalized, and vulnerable."
Louisa Greve, co-author of the report, speaking to The China Project, said she would like to see more solidarity internationally with exiles in mitigating Beijing's efforts to "make Uyghurs disappear as a people."
"Each publication of a banned book, each month that Uyghur-language classes continue, each fellowship for Uyghur artists, poets, and historians — each of these is an anti-atrocity action. Now is the time to make good on concerns about the genocide by actually helping the survivors who can be reached, those in the diaspora," she said. "As we enter the seventh year of an active program to erase the Uyghur people, the Uyghur community cannot meet all the humanitarian needs on its own."
Senior Program Officer for the UHRP Peter Irwin told us there were urgent needs for states to expedite Uyghur asylum and refugee applications. One major difference between Uyghurs and others seeking asylum around the world, he said, was the stakes. "The stakes of deportation, for example, are often much higher given the almost certain threat of imprisonment upon arrival," he said.