The case of Idris Hasan and other Uyghurs behind bars around the world at the behest of China
Politics & Current Affairs
Uyghurs have been detained on spurious charges in Morocco, Saudi Arabia, Dubai, Thailand, and Turkey, as the governments of those countries attempt to curry favor with Beijing.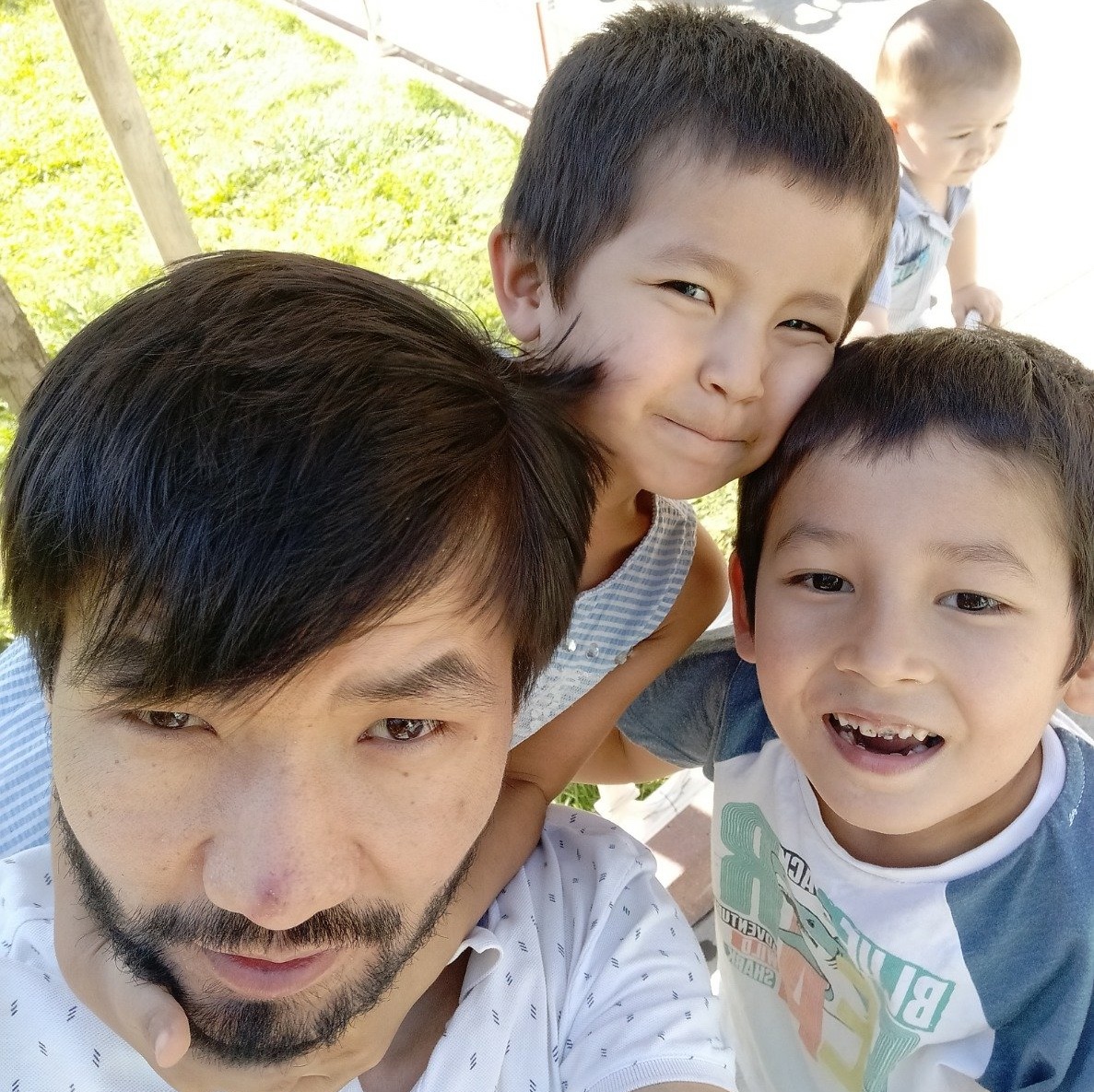 Following last week's Uyghur Bulletin on China's cynical use of Interpol Red Notices to round up dissidents, the wife of Idris Hasan, a Uyghur man unlawfully detained in a Moroccan jail because of a Red Notice, contacted me with an update.
She has had news of him from a prison inmate who has just been freed, and she put me in touch with him.
Meir Littman, an Israeli-American businessman now in the United States, said he was anxious "to tell the world" of the unjust imprisonment of a man "who had committed no crime." Littman had met Idris Hasan during his own sojourn in Morocco's Tiflet prison.
Littman said that his own problems began in France, where he fell foul of the French tax system. He told me that he had left France before clearing some debts and that without his knowledge, a Red Notice was issued against him. He moved to the U.S., and later made trips to the Netherlands and Israel, But when he went to Morocco for a friend's wedding in 2022, Moroccan police acted on the Red Notice and arrested him.
It took four months and an expensive French lawyer to ensure he had complied with French tax law for his problems to go away. But it has been harder for his co-prisoner Idris Hasan, whom he got to know through a hole in his prison cell door. The moment he was free, Littman messaged Hasan's wife, Zeynure Hasan.
"Good news, yesterday, they released me from prison. I'm waiting to hear good news from Idris," he said. "It's really not fair and not normal what they are doing to him."
A Uyghur translator for an Israeli man in a Moroccan prison
During Littman's first days behind bars, he had panic attacks, and screamed out loud. The prison guards asked Hasan, who could speak both English and rudimentary Arabic, to translate.
Littman and Hasan soon became friends, shouting in broken English to each other through their cell door hatchways.
After Littman had been there for two months, Hasan was eventually allowed to pace up and down in a quad with him and two other prisoners for one hour a day. He had initially been put in solitary confinement as the Red Notice issued by China has accused him of being an "international terrorist."
The section of Tiflet prison where they were detained seemed to be the dumping ground for foreigners in the same position as him, and a variety of small time criminals. Women were kept in a separate section with 40 or 50 children under five years old. Conditions were cramped for the 1,200 or so prisoners with eight "beds" for 15 people, who all slept on the concrete floor on a blanket.
Hasan was kept in a single cell due to his terrorism designation. "They were afraid of him, and wouldn't allow him to see other prisoners," said Littman, "but he became so depressed and lonely inside those four walls." He was allowed to speak to his wife and three small children two or three times a week, but calls were abruptly cut off after 10 minutes.
Food was basic and served through a hole in the door and the air was rank, permeated by the smell of the pit latrine in the room, through which rats would emerge at night if the toilet opening was not blocked as they went to sleep. This happened once to Idris, said Littman. Two rats, the size of cats. He was forced to bludgeon them to death.
Temperatures rose in the airless cells to 120º Fahrenheit (48.8º C) during the day and bugs and mosquitoes were their constant companions. They showered two or three times a week. "It was so hot that we couldn't breathe," he said. "We had nothing to do all day. We just lay there and contemplated our futures."
Medical issues took weeks to be attended to and Hasan's health was deteriorating, said Littman. Without money, he could not pay for a good lawyer, or afford medicines, fruit, or supplements to his meager rations.
During their daily pacing, they talked endlessly about families, their children, their wives, life on the outside, and the first meal they would eat after release. They dreamed about simple things like flushing toilets, sweet-smelling air, pasta, and pizza. Hassan told Littman that his solitary days were spent "waiting, waiting, wailing, and waiting again."
Hasan was continually taunted by the guards. Despite the cancellation of his Red Notice a few months into his detention, Hasan continued to be kept without cause. "Any day now," the guards would say, recounted Littman. "Just three months and you can go to Canada or to Europe," they would mock. "This was driving him crazy," said Littman.
Littman was eventually freed after spending €15,000 ($16,600) on legal fees. Without a good lawyer, said Littman, Hasan has no hope. "How can this be happening in 2023?" he asked. "There should at least be basic human rights employed in his case. Here is a man who has committed no crime, but he is being kept in prison like a common criminal."
Hasan's spirits are deteriorating the longer he is kept in custody. "He sees the future stretching out before him with no end in sight," said Littman. "Twenty-one months have passed. No government is willing to step in and help."
Hasan is not alone in being kept against his will in a foreign country at the behest of China, with international bodies and democratic nations seemingly indifferent or impotent to step up and break the stalemate.
Uyghurs behind bars in Thailand, Saudi Arabia, Dubai, and Turkey
The plight of 50 Uyghurs being kept in limbo in a Thai jail, some for as long as nine years, came into sharp focus recently, with the death in April of Mohammed Tursun from liver failure. He was the second to die in Thailand in two months, the fifth in total since 350 Uyghur men, women, and children fleeing China in 2014 through Southeast Asia passed through Thailand. One hundred and seventy women and children were allowed to go on to Turkey in July 2015, but 109 were returned to China. The remaining 50 have languished in Thai detention ever since.
Commenting on their continued enforced incarceration with minimum food, in disease-ridden conditions, and no end in sight, Omer Kanat, the director of the Uyghur Human Rights Project, told The China Project that the refugees should have been rescued "long ago."
China news, weekly.
Sign up for The China Project's weekly newsletter, our free roundup of the most important China stories.
Responding to recent news that 59 Chinese Christian asylum seekers detained in Thailand had been sent to the U.S. after American intervention, Kanat was happy for their rescue, but had asked the U.S. State Department to do the same for the Uyghurs. Speaking to The China Project, he said he could not explain to Uyghurs around the world why their own people had been "lingering in Thai detention for nine years." "It is outrageous that five refugees have died in custody without proper medical care," he stated. "The action of the U.S. government in the case of the Christians shows that where there is a will, these problems can be solved very quickly."
There are also nine Uyghurs in detention in Saudi Arabia, two of whom have been threatened with repatriation. There are those unaccountably incarcerated in Dubai in "secret jails." Uyghurs have also been arbitrarily detained in Turkey at the behest of China, only to be released later with no explanation. This can only be explained in terms of an elaborate power play between Beijing and Ankara, says Kanat.
Kanat says that he is in constant talks with the U.S. State Department to resolve the impasses and achieve justice for his people.
He spoke of his frustration at their continued incarceration in foreign countries amid raised but then dashed hopes for a solution. With the U.S. State Department on board, optimism had been high last year for Hasan's resettlement in a democratic country, but there has been no news of Hasan from the Moroccan authorities yet.
"What can I tell Idris Hasan's wife, who asks me every day if there is some news?" Kanat said. "How can I explain these injustices to my people, whose loved ones' lives have been put on hold?"
He urged the international community and the U.S. State Department to wake up to the cynical international political machinations that are wrecking the lives of ordinary people who have committed no crime. "These are human beings we are talking about. Their freedom has been wrenched from them and the world is just sitting back and watching. There must be a way to sit down with the relevant parties and work out a way to free these people before someone else dies."