The United Nations calls for the release of three illegally detained Uyghurs
Politics & Current Affairs
The UN Working Group on Arbitrary Detention has called for the immediate release of Ekpar Asat, Qurban Mamut, and Gulshan Abbas.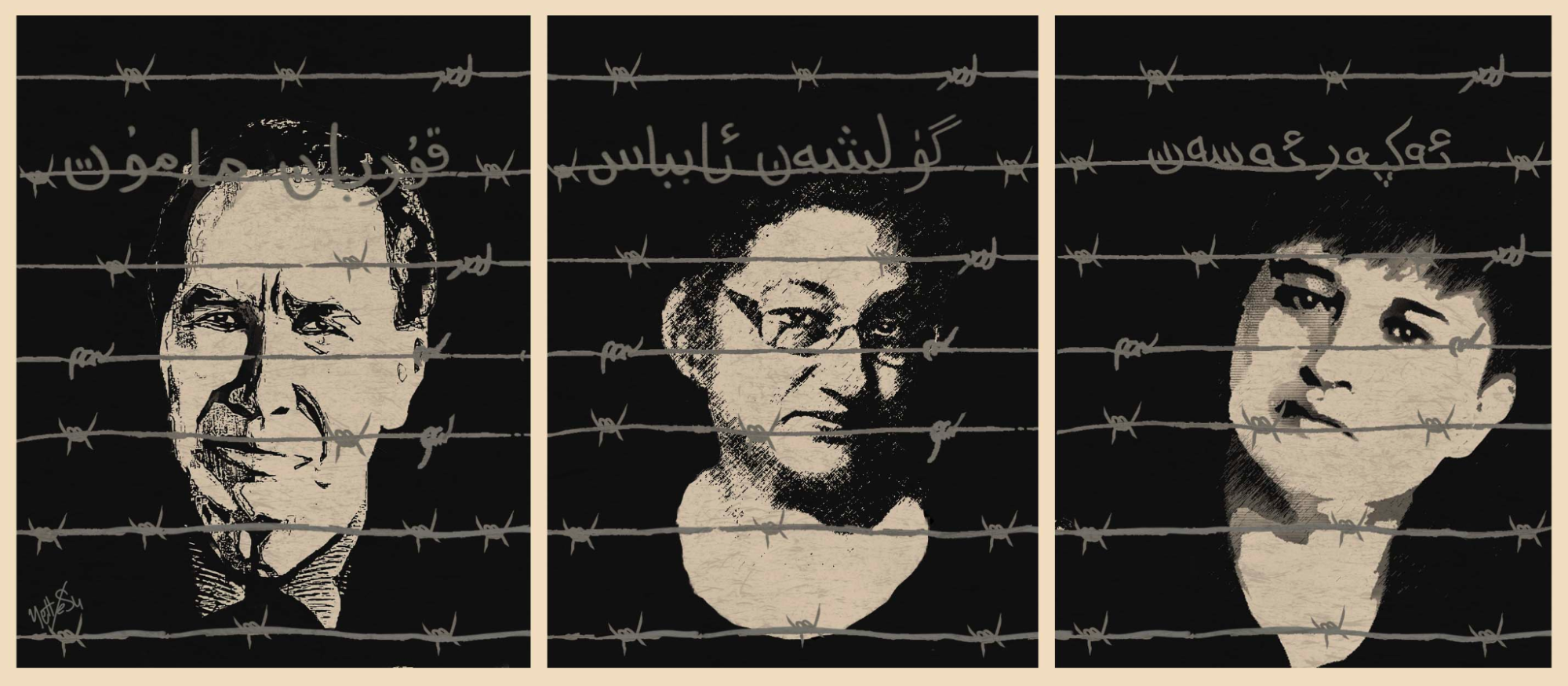 The United Nations has broken its silence over the illegal detention of Uyghurs by demanding that China release three of them.
The UN Working Group on Arbitrary Detention has called for the immediate release of Ekpar Asat, Qurban Mamut, and Gulshan Abbas, following a submission by U.S.-based human rights lawyer Rayhan Asat on behalf of her brother and two others.
China is breaking not only international human rights law but also its own laws in depriving the three individuals of their liberty, with no legal grounds or proof of criminality, according to the Working Group's Opinion No. 88/2022.
The wheels have been grinding slowly since June 29, 2022, when the Working Group first presented its findings on the three detainees to the P.R.C., asking for a "detailed report" by August 29, 2022. So far, its communiqué has been ignored, and the committee report has only just been made public.
Undeterred by the small number of individuals cited in the report, the modest but significant move has been hailed by Rushan Abbas, director of Campaign for Uyghurs (CFU), and sister of retired physician Gulshan Abbas, one of the detainees, as a sign of hope that many more cases would be raised. In a CFU press release welcoming the Working Group's call, she said, "The Chinese government has falsely accused these three Uyghur individuals of terrorism and separatism, a common tactic used to justify their inhumane treatment of Uyghurs and other Turkic people in East Turkistan."
Calls by the UN for China to release captive Uyghurs are few and far between, and so far none have resulted in the release of imprisoned people. A previous attempt by the Working Group to submit the cases of Abdurashid Tohti, Tajigul Qadir, Ametjan Abdurashid, and Mohamed Ali Abduras in December 2021 (Opinion No. 6/2022) was met with loud protestations of the P.R.C.'s innocence. Beijing consistently denies human rights violations, slamming attacks on its integrity as "groundless," and constituting an "interference in its national sovereignty and internal affairs," and "purely a farce plotted by some Western countries and anti-China forces."
But Rayhan Asat is determined to press ahead and has plans for more submissions. Speaking to The China Project about the sheer numbers of the detained, she said it was vital to keep as many as possible in the public eye. "One of the tragedies of mass atrocities is that there are so many people, but it doesn't mean we should not try," she stressed. "There are many who have no one to speak up for them. I could not live with my conscience if I didn't speak up. The minimum we can do is to speak the names of the detained. We have an immense responsibility to tell their stories," she said.
Entrepreneur Ekpar Asat
Rayhan Asat has been campaigning relentlessly for her brother since 2016, when he was detained on his return to China after a three-week trip to Washington as part of the U.S. State Department International Visitor Leadership Programme. Asat only learned four years later that he had been sentenced to 15 years in jail, accused of "inciting ethnic hatred and ethnic discrimination."
This year marks seven years since his detention in the notoriously harsh Aksu prison. She said that each year was more difficult for the family than the last. Her parents are allowed a "heavily monitored" two-minute call with Ekpar from time to time. His increasingly emaciated appearance belies his reassurances that "all is well."
"The last time they spoke, he was a shadow of his former self and my parents could see the contours of his skull," she told us. "The call was cut abruptly at one minute and fifty-nine seconds with no time even to say good-bye. This is inhumane and heartbreaking."
Retired editor Qurban Mamut
Second on the UN Working Group's list was 72-year-old Qurban Mahmut. Until 2011, he was the editor-in-chief of Xinjiang Civilization, a state-run Uyghur-language magazine promoting Uyghur culture, history, politics, and social development. He continued working part time after his retirement as an advocate for Uyghur language-medium education.
China news, weekly.
Sign up for The China Project's weekly newsletter, our free roundup of the most important China stories.
Mystery surrounds his arrest around April 2017, other than it coincided with the rounding up of several hundred other prominent intellectual and cultural figures at the time. Family connections overseas and travel abroad have also gotten many others into trouble.
Failing to show an arrest warrant or officially charging him with an offense, together with denying him access to a lawyer, put Beijing in breach of its own constitution and also the Universal Declaration of Human Rights, according to the task force. His family was only told of his 15-year sentence in June 2020.
Qurban Mahmut's son, Bahram Sintash lives in the U.S., where he has set up Uyghurism.com to preserve digital copies of Xinjiang Civilization.
Retired doctor Gulshan Abbas
Gulshan Abbas is the sister of Rushan Abbas of the Campaign for Uyghurs. Gulshan was last heard from on September 10, 2018, around the time Rushan made a speech alleging that Uyghurs were being detained in Xinjiang.
Two years passed before her family learned that she had been sentenced to 20 years on a charge of "taking part in organized terrorism, aiding terrorist activities, and seriously disrupting social order."
When asked about her detention on December 31, 2020, Chinese Foreign Ministry spokesperson Wāng Wénbīn 汪文斌 said, "China is a country with rule of law, where criminals must be held accountable," and added that American politicians should "stop making lies to smear China" and "stop interfering in China's internal affairs under the pretext of Xinjiang-related issues."
There has never been a criminal verdict issued against Gulshan Abbas. There has been no open trial. She has not had access to a lawyer of her choice.
What's next?
Asat and other Uyghur activists are gearing up for the fall gathering of the United Nations Human Rights Council (UNHRC), when they hope more countries can be persuaded to demand Beijing is held to account.
"China was literally camped outside the UN to secure their votes last time," Asat said. Many democracies were deterred from calling out the P.R.C. last year. "There is a huge split in the UN over China. Other countries should be bold."
In the meantime, the toll on exiles who wait for news of incarcerated family members increases by the day. Ekpar Asat's parents told his fiancé "not to wait for him," said his sister.
Countless other families, husbands, wives, and children are daily faced with the impossible decision of whether to put their lives on hold indefinitely or to move on and make a new future for themselves. "We need to keep fighting," she said.
Her message to the Chinese government is to consider the weight of reparations should every detainee claim compensation for their unlawful internment. "The UN has laid out what the Chinese government should be doing and that is to immediately release them and close the camps," she said.
Her message to China-watchers is to keep the Uyghur situation simmering in the public eye. "The COVID crisis assaulted us every day in the news, but where is the Uyghur crisis now?" she asks.
"We need everyone every day to bring up the Uyghurs. Only collective action and public pressure will compel China to change the course of its history."