NATO official visits Taiwan as patchwork approach to countering Beijing emerges
Politics & Current Affairs
NATO Defense College confirmed a previously unreported meeting in Taiwan in March. It's just one of an array of regional and global moves aimed at restraining China's future military options.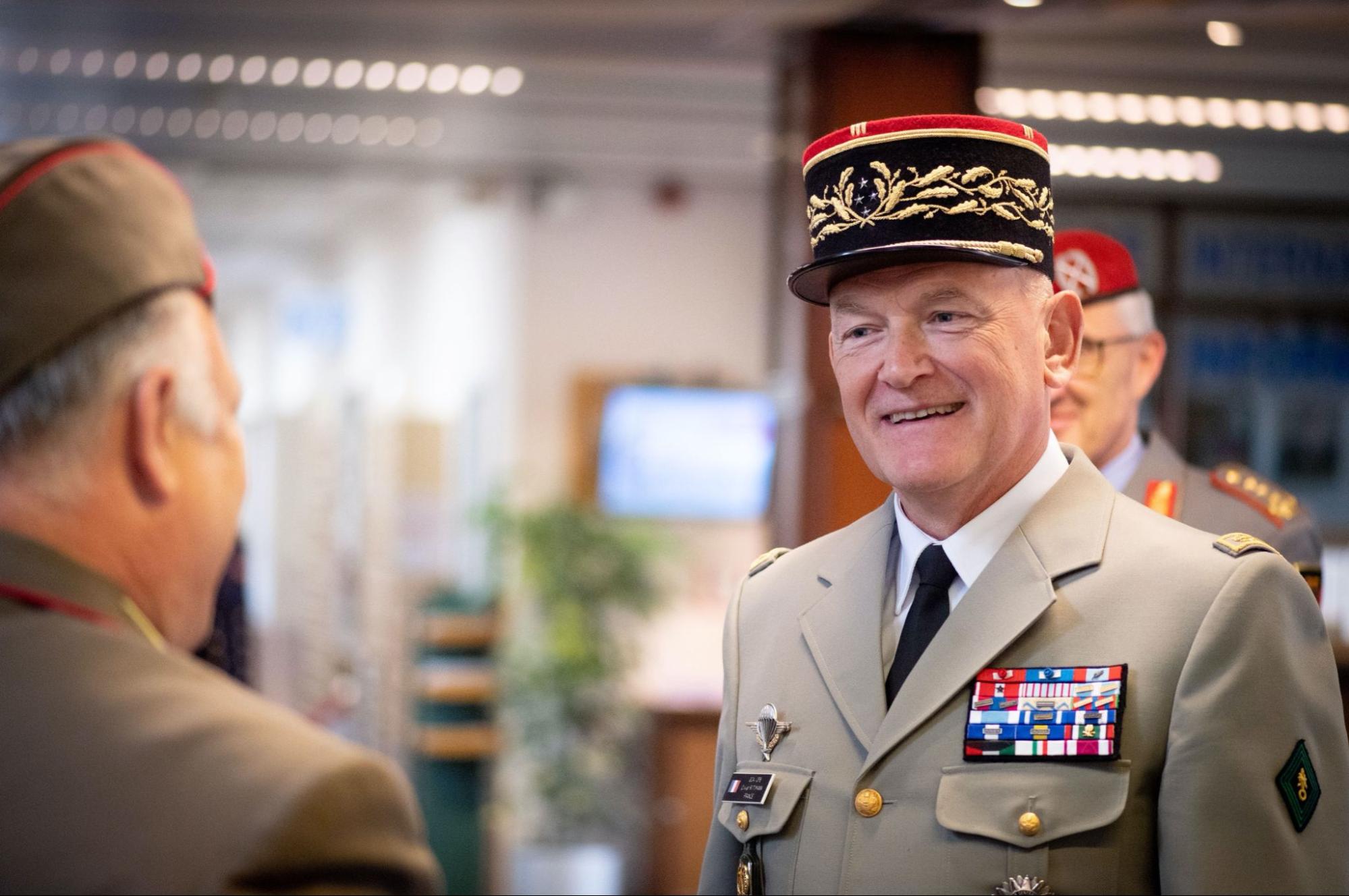 In late March, as global media focused on how China might respond to Taiwan president Tsai Ing-wen's (蔡英文 Cài Yīngwén) imminent meeting with House Speaker Kevin McCarthy, a lesser-known figure made a quiet trip to Taiwan that went completely unnoticed.
Lieutenant General Olivier Rittiman, commandant of NATO Defense College in Rome, met with his counterparts at National Defense University in the verdant hills of northern Taiwan's Taoyuan, near the island country's top military R&D center.
Rittiman's visit was not reported in Taiwanese media, nor was it noted on the website of Taiwan's war college. But in a short response to an information request by The China Project, NATO Defense College confirmed Rittiman's visit, which it said took place from March 27 to 31 "for academic purposes, as part of cultural exchanges NDC normally has with important education institutes across the globe."
Taiwan's National Defense University confirmed the visit, declining further comment.
NATO eyeing Indo-Pacific pivot
Interactions between NATO and Taiwan are not unprecedented, but their scope remains unclear, with both sides typically tight-lipped. What is clear, however, is that the North Atlantic Treaty Organization, to give NATO its full name, has begun to pay much more attention to the Indo-Pacific due to threats posed by China to countries in the region, especially Taiwan.
China's diplomacy and military activities have presented a challenge for its neighbors since 1949. But Beijing's recent uptick in bellicosity towards Indo-Pacific democracies, Taiwan in particular, but also including South Korea, Japan, the Philippines, Australia and India, is reshaping the region's security landscape by solidifying resistance against China. Barring a re-election of Donald Trump in the next American election, this trend appears likely to continue into the foreseeable future.
In the last nine months, Xí Jìnpíng 习近平 has approved two highly provocative sets of large-scale military drills around Taiwan, rattling a region that it already attempts to intimidate through fatal high-altitude clashes involving spiked bats (India), using warships or military aircraft to harass troops in contested territory (Japan, the Philippines), and economic coercion (South Korea, Australia). 
Asia's vast size and unresolved historical grievances have long left democracies here vulnerable to Beijing's divide-and-conquer tactics. But the combination of an increasingly confrontational China and Russia's invasion of Ukraine have raised alarm on both sides of the Eurasian landmass.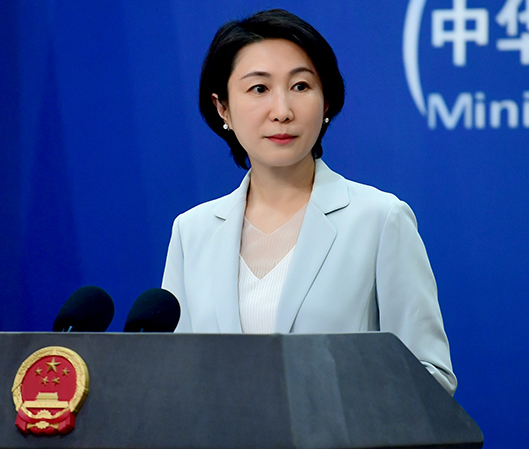 In early May, Nikkei Asia reported that NATO was in talks with Japan about opening a liaison office in Tokyo, citing unnamed sources. A week later, foreign minister Yoshimasa Hayashi confirmed those discussions with CNN, saying they were spurred by Russia's war in Ukraine.
On Wednesday, China foreign ministry spokesperson Máo Níng 毛宁 had words for both NATO and Japan regarding the possible NATO representation in Tokyo at a daily press briefing:
NATO claims to be a regional organization and should not extend its geopolitical reach. The Asia-Pacific does not welcome bloc confrontation or military blocs. Given Japan's history of aggression, it needs to be prudent on military and security issues and make sure its actions are conducive to regional peace and stability.
NATO is not new to the neighborhood. It began informal engagement with Japan in 1979, and upgraded these to official exchanges in the early 1990s. NATO began dialogue with South Korea in 2005, while more recently, in a forum in Seoul this January, NATO secretary general Jens Stoltenberg called on South Korea to provide weapons to Ukraine. Australia has been engaging with NATO since 2005.
These are all countries that are recognized by all NATO member states, of course. Taiwan's diplomatic limbo has rendered interactions with the internationally isolated frontline country a bit trickier. That said, both NATO and Taiwan are becoming more willing to discuss their interactions publicly.
China news, weekly.
Sign up for The China Project's weekly newsletter, our free roundup of the most important China stories.
In addition to the confirmation of Rittiman's March visit by both sides, Taiwan's defense ministry told Reuters in January that it has sent more than one of its officers to NATO Defense College in the past. In the same report, an unnamed NATO official said that "over the years, NATO's educational institutions, such as the NATO Defense College and the NATO School Oberammergau, have engaged with actors from across the [Indo Pacific] region, including from Taipei." The latter school, located in southern Germany, is a key training facility on the operational level.
Ivan Kanapathy, a former U.S. National Security Council member under the Trump and Biden administrations and military attaché at the American Institute in Taiwan, the unofficial U.S. diplomatic mission in Taipei, said recent interactions highlight Taiwan's importance to NATO member states.
"NATO's acknowledgement of Rittimann's visit follows Stoltenberg's recent admonishment that there is no justification for China's threats against Taiwan, and that Beijing's use of force would have major consequences for NATO," said Kanapathy, currently a non-resident senior associate at DC-based think tank Center for Strategic and International Studies.
"Since an attack on Taiwan would likely result in a global economic depression, it is in all NATO members' interests to deter China," he added.
Trans-Eurasian cooperation set to grow
For years, China has claimed that the U.S. seeks to create an Asian NATO, something that might be more plausible now than before, given recent events such as the rapprochement between Japan and South Korea, and the Philippines opening of naval bases near Taiwan to American use. Manila has also been talking to Japan and Australia about planned joint patrols of the South China Sea with the U.S. navy.
Yet there is no indication of any discussions of a NATO-like alliance in the Indo-Pacific region, where concerns of angering Beijing have only recently begun to wane — largely because Beijing always seems to be angry.
That said, NATO engagement with the Indo-Pacific appears set to grow in the short term, and already has some momentum. In 2022, the alliance declared China a security threat for the first time in its organizational blueprint, known as the Strategic Concept.
The foreign ministers of Australia, Japan, South Korea and New Zealand have participated in meetings with their NATO counterparts in 2020 and 2022, and will also attend NATO's upcoming summit in Vilnius in July. The U.S. representative to NATO said in March that the alliance is open to greater engagement with India.
In April, the Lithuanian capital hosted the NATO–Indo-Pacific Conference, where deputy secretary general Mircea Geoană told attendees that NATO is committed to working with its partners on the other side of the Eurasian landmass to address security challenges. Geoană made his statement as Indo-Pacific states have provided varying degrees of material support for Ukraine.
Lithuania is a somewhat appropriate location for these meetings, given that China targeted the Baltic state with coercive diplomatic and economic measures for boosting its ties with Taiwan in 2021. That served as a wake-up call for NATO member states, especially those in Central and Eastern Europe, who themselves have been sending numerous delegations to Taipei — typically members of parliament, but also including military and security officials and businesspeople.
One of the more vocal critics of China in Europe is Czech president Petr Pavel, who as president-elect spoke with Taiwan's president Tsai over the phone in January, brushing off Beijing's vitriolic condemnation of the call by tweeting "We are a sovereign country, and we do what we think is right." Pavel served as chairman of NATO's military committee from 2015 to 2018, and ran last year on a platform that included a tougher approach to China. Pavel's view of China is largely consistent with other NATO members.
"By and large, NATO allies currently agree that China is a challenge," said Meia Nouwens, senior fellow for Chinese security and defense policy at the International Institute for Strategic Studies in London. Despite this broad agreement, however, "they do not yet agree on how to address that challenge."
Rise of the minilats
A NATO-like full regional approach is unlikely to work, Nouwens said, for the simple reason that "some countries in the region simply don't want to be put in a position to choose between the U.S. and China — a limited patchwork approach to bilateral cooperation and minilateral cooperation is therefore just more realistic."
This regional patchwork is expanding in size and scope. In addition to the bilateral mutual-defense treaties the U.S. has with South Korea, Japan, the Philippines, Australia, and New Zealand, there are a growing number of minilaterals (note that unlike in NATO, none of these countries have such treaties with each other).
Since its conception in 2007, the Quadrilateral Security Dialogue, or Quad, which includes the U.S., Japan, Australia and India, has struggled for relevance. The grouping returned from near-death in 2017, when it had become clear that China would be increasingly throwing its growing military weight around the region. In addition to joint military exercises between the four members, there has also been cooperation on epidemics, tech and climate change, as well as "Quad Plus" meetings including South Korea, New Zealand and Vietnam. The Quad held its third in-person leaders' meeting this month on the sidelines of the G7 summit in Hiroshima, Japan, where it released its Vision Statement.
"Our vision is for a region that is peaceful and prosperous, stable and secure, and respectful of sovereignty — free from intimidation and coercion, and where disputes are settled in accordance with international law," the statement said, clearly referring to China's growing aggressiveness in the neighborhood.
The surprise 2021 announcement of the AUKUS trilateral security pact including the U.S., Australia and the U.K., will also change the security landscape in the region as it brings Australia into the nuclear-powered submarine club. Earlier this month, Singapore foreign minister Vivian Balakrishnan expressed strong support for AUKUS, saying "insofar as it contributes constructively to regional security we're in support of it."
"We are comfortable with all the three partners within AUKUS because with each of them we've had long-term relationships and that's why I think we're able to work together," Balakrishnan added.
Other developments are likely vexing planners in Beijing, including the resumption of sharing of military intelligence between South Korea and Japan in March. Seoul had previously announced in 2019 that it would terminate the General Security of Military Information Agreement, or GSOMIA.
Also of significance, Taiwan's top national security official, Tsai Ming-yen (蔡明彥 Cài Míngyàn), told lawmakers in April that Taiwan shares intelligence in "real time" with the Five Eyes countries – the U.S., the U.K., Canada, Australia, and New Zealand. Given its close proximity to China, including island counties less than 10 miles off of China's coast, Taiwan is well-positioned to collect intelligence on its giant neighbor.
Collectively, these ad hoc arrangements are beginning to add up, Nouwens said.
"By taking the minilateral approach and cooperating with more countries in limited and specialized ways, the region is able to show that concern about the stability of the Indo-Pacific is not just limited to the U.S."