Italy wants to withdraw from China's Belt and Road, but it won't be easy
Politics & Current Affairs
Italy was the only G7 country to become a part of China's Belt and Road Initiative when it joined in 2019. But Rome has signaled it will likely exit the deal, in a move that will likely anger Beijing.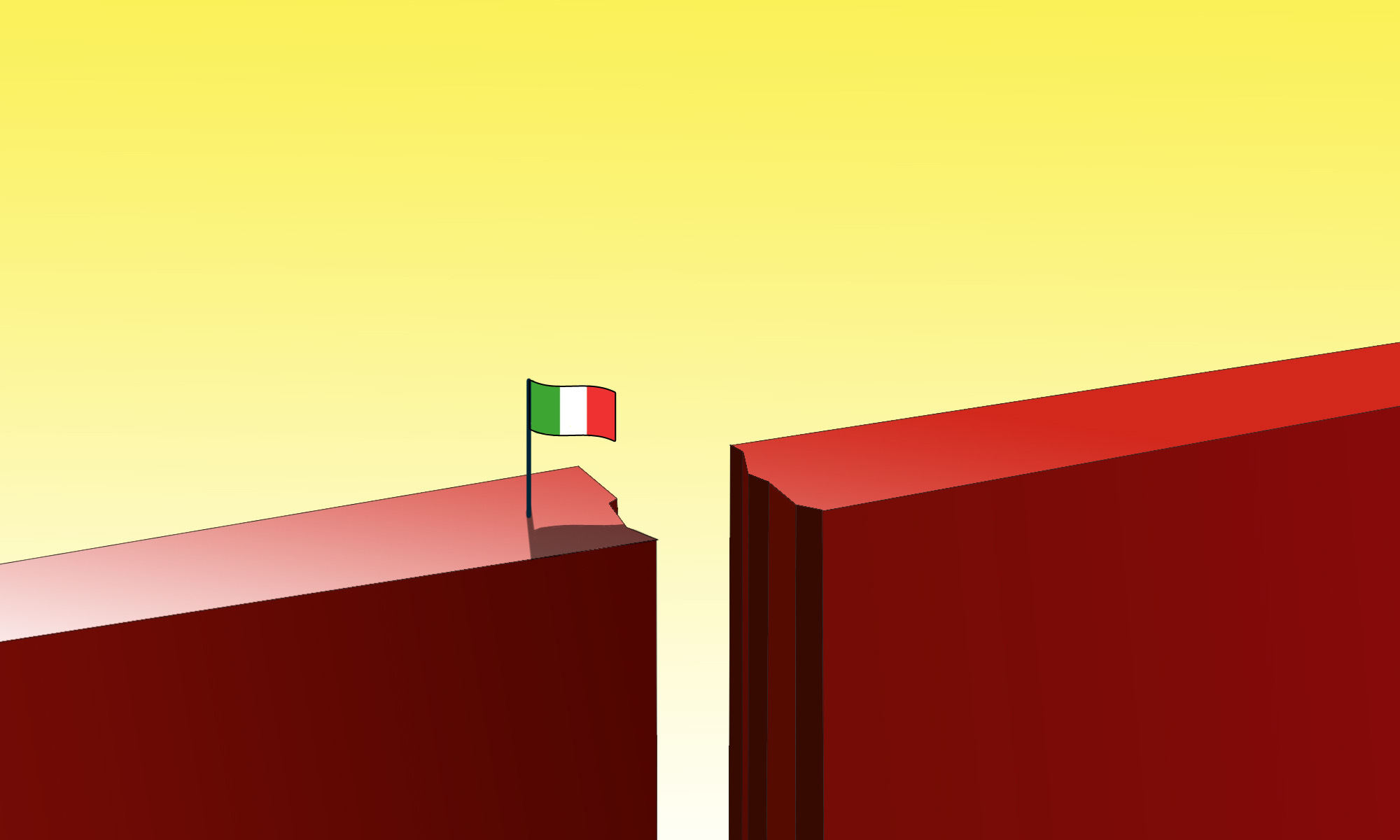 Four years ago, Italy became the first and only Group of Seven (G7) country to join China's Belt and Road Initiative (BRI). But now Rome is considering an exit from Beijing's global infrastructure project spearheaded by Chinese leader Xí Jìnpíng 习近平.
On July 30, Italian Defense Minister Guido Crosetto said in an interview with local newspaper Corriere della Sera that Italy made an "improvised and atrocious" decision in joining the BRI. He said that the deal had done little to boost Italian exports to China, whereas Chinese exports to Italy had soared.
As the five-year memorandum of understanding (MoU) comes up for renewal in March 2024, Crosetto is the latest member of the current administration who has signaled Italy will not continue its participation in the trillion-dollar infrastructure initiative. Rome must formally request to withdraw from it three months in advance.
"The issue today is: how to walk back [from the BRI] without damaging relations" with Beijing, Crosetto added. "Because it is true that China is a competitor, but it is also a partner."
It comes amid Rome's brewing frustrations with the BRI and a broader reassessment of its stance toward China. On July 27, Italian Prime Minister Giorgia Meloni met with U.S. President Joe Biden at the White House. The official joint statement included ways to "strengthen bilateral and multilateral consultations on the opportunities and challenges posed by the People's Republic of China" and emphasized "the vital importance of maintaining peace and stability across the Taiwan Strait."
"Esthetics matter, especially for China," Enrico Fardella, a professor at University of Naples "L'Orientale" and the founder of research platform ChinaMED, told The China Project. "If Italy does not renew the BRI, [it] will inevitably send a message of non-confidence toward China's global initiatives, signaling a reversion of the upward trend of the pre-COVID years from 2015 to 2019, when the BRI seemed unstoppable."
Meloni has said that joining the BRI was a "big mistake," and has indicated over the past year that her administration was considering how to withdraw from the deal. China has since dispatched a senior diplomat to Italy in hopes of persuading the country to renew the BRI deal, claiming that Rome had initially made the "right choice" to join the BRI. The Chinese Foreign Ministry has also branded media reports of Italy's exit as "malicious hype" intended to "disrupt cooperation and create division."
"China stands ready to work with participating countries to advance the high-quality BRI cooperation and make greater contribution[s] to promoting global sustainable development and inter-civilization exchanges," the ministry's statement added.
Economic promises from the BRI
In 2019, Xi departed a fruitful yet controversial visit to Rome after signing a deal with Italy to join the BRI. The decision under Italy's then prime minister Giuseppe Conte had shocked politicians and analysts in the U.S. and Europe, many of whom criticized the move as an endorsement of Xi's estimated $1 trillion initiative and warned that it could allow Beijing to increase its influence over BRI countries and weaken Western unity.
At the time, Italy's government and its foreign policy was mainly driven by the Five-Star Movement (5SM) and its junior partner, the right-wing Lega ("League" in English). Their power base was in the most industrialized area of northern Italy and "had developed relevant interests in the Chinese market," Fardella said.
Italy had just suffered through three recessions within a decade, and was looking to attract investment and expand Italian exports' access into China's huge market. Many Italians had also felt abandoned by Europe, while its former populist administration had grown skeptical of the European Union (EU).
"China stood for some as a useful opportunity to hedge and maximize autonomy — with economic benefits — and as an attractive economic and in some cases political alternative," Fardella added.
The short end of the stick?
But Rome has alleged that Beijing's trade promises have fallen short in the four years since becoming a BRI member. Italy still has a large trade deficit with China, despite rebalancing that economic relationship being one of the major reasons why Rome joined in the first place.
Trade figures vary, but according to some estimates, Italy's exports to China logged a modest increase of €14.5 billion ($15.9 billion) in 2019 to €18.5 billion ($20.2 billion) in 2022. However, Chinese exports to Italy saw a much-larger uptick from €33.5 billion ($36.6 billion) to €50.9 billion ($55.6 billion) over the same period.
Data from Rhodium Group shows that China's foreign direct investment (FDI) in Italy also fell sharply from $650 million in 2019 to just $20 million in 2020, before rising back up to $33 million in 2021. While the COVID pandemic likely had a large impact on those figures, they are consistent with a broader trend of China's declining investments in Europe.
Meanwhile, China's biggest investments in the region lie with other European countries and have far outstripped its investments in Italy. China's FDI in Europe remains highly concentrated in Germany, France, the U.K., and the Netherlands — none of which are BRI members. Meloni said in May that "Italy is the only G7 member that signed up to the accession memorandum to the [BRI], but it is not the European or Western country with the strongest economic relations and trade flows with China."
"The government at the time miscalculated the trends affecting the international system back then (primarily due to inexperience), failing to foresee the swift changes that occurred later, especially with regards to what worsening China-U.S. ties would mean for Italy as an EU and a Western nation," Giulia Sciorati, a researcher at the University of Trento, told The China Project.
Rome tries not to burn bridges with Beijing
Meanwhile, Italy saw profound shifts in its domestic politics. Since joining the BRI, four different governments have taken up the leadership helm, paving Italy's return to traditional alliance systems that favor a more European approach.
Italy has sought to reassure the U.S. and European Union that its BRI deal with Beijing is not legally binding, and does not undermine Italy's commitment to its alliances with Western countries. But as Italy's economic recovery falters, reeling from Russian sanctions over the war in Ukraine, Rome must find a way to extricate itself from the BRI without burning bridges with Beijing: "Don't let quitting BRI become Italy's regret" is the title of an editorial published on August 1 by Chinese state-run nationalist tabloid Global Times.
"Italy has no interest to harm its relations [with] Beijing up to this point. It will not slam the door and will do everything to negotiate a smooth way out that does not translate into a loss of face for Beijing and may actually open a more stable and manageable stage of the bilateral relations," Fardella told The China Project.
Italy's decision comes as European governments ramp up their scrutiny of Chinese investment in the region: The EU has since labeled China an "economic competitor" and a "systemic rival," while also emphasizing ways to "de-risk" without decoupling from the Chinese economy.