China calls for 'two-state solution' after Hamas attacks Israel
Politics & Current Affairs
China has expressed "sadness" at the "civilian casualties caused by the conflict," but stopped short of condemning Hamas for its attack on Israel.
China called on all parties in the Israel-Palestine conflict to "remain calm, exercise restraint," after Hamas, the Palestinian Islamist militant group that rules the Gaza Strip, made a large-scale surprise attack on Israel on October 7.
The brutal attack on Saturday — a coordinated land, sea, and air invasion following the launch of thousands of rockets — was the broadest in the region in 50 years, since the Yom Kippur War. The Israeli military believes Hamas fighters also took a "significant" number of captives, including women and children. Hundreds of Israeli civilians are reported to have been killed
Israel launched retaliatory airstrikes and issued a formal declaration of war one day later.
The conflict has claimed more than 1,100 lives so far (an estimated 700 in Israel and 400 in Gaza), including civilians from both sides.
"We condemn all attacks against civilians"
The UN Security Council held a closed-door meeting on Sunday. China's Permanent Representative to the UN, Zhāng Jūn 张军, told reporters, "What's really important is to prevent the further escalation of the situation, and for the casualties of civilians. And what's also important is really to come back to the two-state solution and the peace process."
Asked whether China condemned the attack, Zhang replied, "We condemn all attacks against civilians."
China's Foreign Ministry reiterated this stance in a statement yesterday, saying, "The fundamental way out of the conflict lies in implementing the two-state solution and establishing an independent State of Palestine."
As of this time, China has not mentioned Hamas in any of its statements, to the dismay of Israeli officials. "When people are being murdered, slaughtered in the streets, this is not the time to call for a two-state solution," Yuval Waks, a senior official at the Israeli Embassy in Beijing, said on Sunday.
The Israeli Embassy also posted to X, in a message in Chinese, "We are grateful to all the countries that stand with Israel…we also hope that China can provide solidarity and support to Israel at this difficult moment." It wrote in a separate post that one of the people taken captive by Hamas was Noa Argamani, a Beijing-born Chinese-Israeli.
Meanwhile, the Chinese Embassy in Israel said one Chinese citizen was wounded by a stray bullet in southern Israel.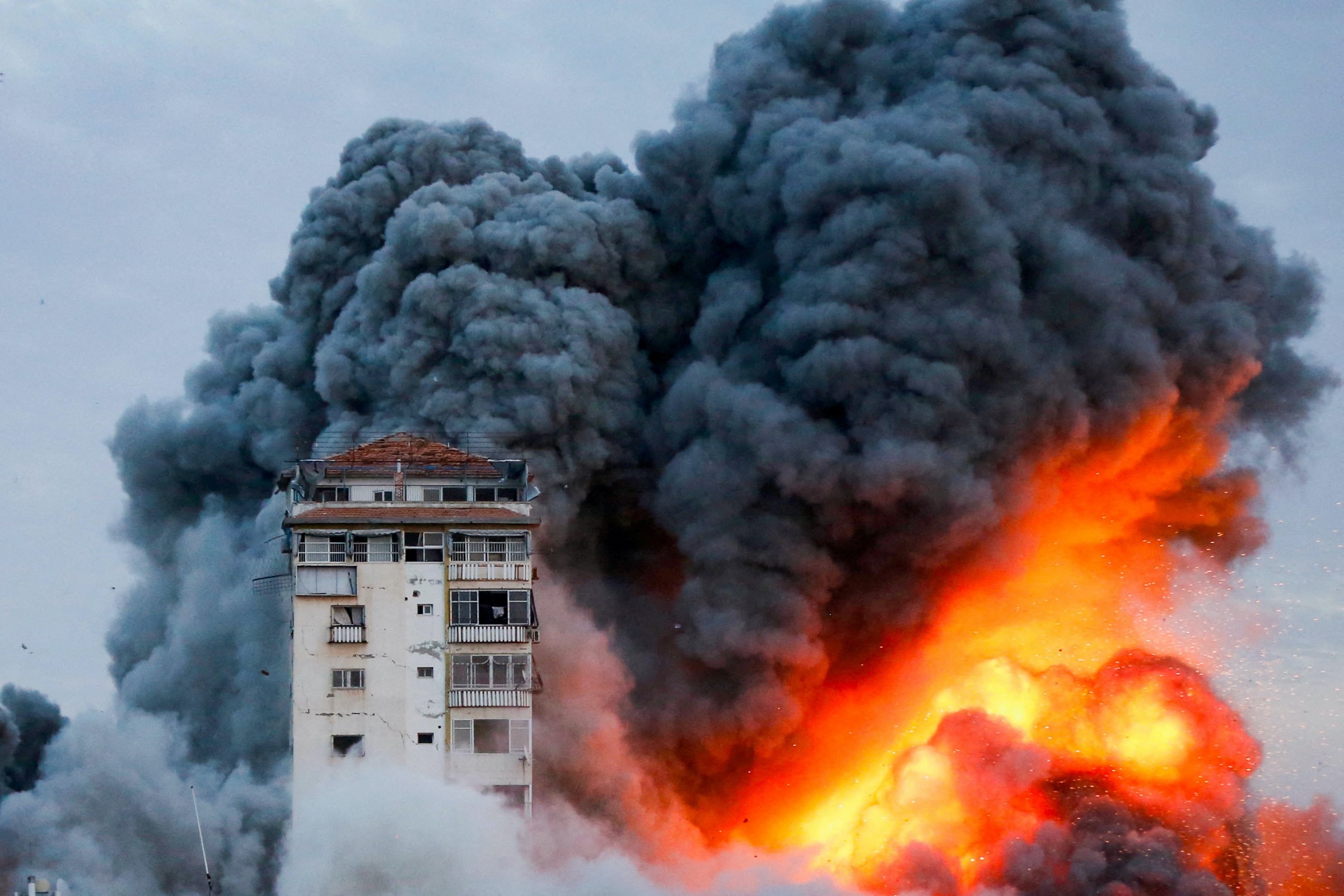 China's relationship with Israel and Palestine
Beijing hosted Palestinian President Mahmoud Abbas in June, during which China's relationship with Palestine was upgraded to a "strategic partnership." Xí Jìnpíng 习近平, who met with Abbas on June 14, proposed a two-state solution with East Jerusalem as Palestine's capital, and advocated for Palestine's full membership in the UN.
"China is biased, contrary to what it would like to portray," Tuvia Gering, a researcher at the Diane & Guilford Glazer Foundation Israel-China Policy Center at the Institute for National Security Studies (INSS), told The China Project at that time. "It absolves Palestinians of agency and responsibility for the conflict, fails to grasp local dynamics, and ignores Israel's security challenges in its battle against terrorism. It essentially applies the same double standard that it accuses America of using." (China classifies Hamas as a resistance organization, not a terrorist group.)
Meanwhile, China and Israel have long had a friendly working relationship, though U.S. security officials have recently been sounding alarms on Chinese-Israeli cooperation in infrastructure and technology.
U.S. Senate Majority Leader Chuck Schumer (D-NY), who was in Beijing over the weekend with five other U.S. senators, met with Xi on Monday and reportedly told him, "The ongoing events in Israel over the last few days are nothing short of horrific. I urge you and the Chinese people to stand with the Israeli people and condemn the cowardly and vicious attacks."
He added, "I say this with respect, but I was disappointed by the foreign minister's statement that showed no sympathy or support for the Israeli people during these troubled times."