New U.S. report slams China — trade war, day 139
Foreign Affairs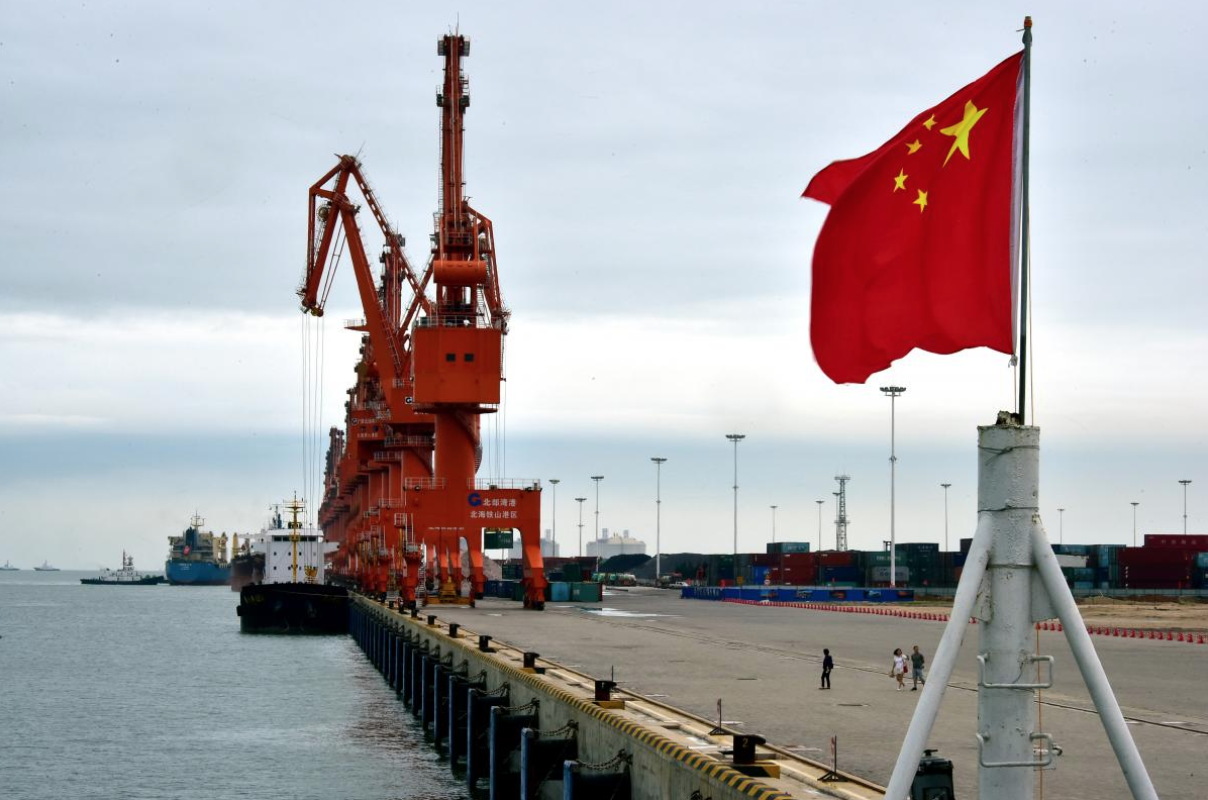 After yesterday's proposal to update technology export restrictions, a new 53-page report issued by the office of U.S. Trade Representative Robert Lighthizer accuses China of ongoing intellectual property theft, unfair trade practices, and more.
The report is an update

to the USTR's investigation into Chinese policies on IP and technology transfer — a

key concern of the Trump administration

that is shared by many American business leaders.

"China has not fundamentally altered

its unfair, unreasonable, and market-distorting practices that were the subject of the March 2018 report on our Section 301 investigation," Lighthizer said in a statement. Among the allegations:
"China continues its policy and practice of conducting and supporting

cyber-enabled theft

and intrusions into the commercial networks of U.S. companies and those of other countries," noting an

increase in cyberattacks

since mid-2017.

"The Chinese government has persisted in using

foreign investment restrictions

to require or pressure the transfer of technology from U.S. companies to Chinese entities."

"China continues to maintain…discriminatory licensing restrictions."

"The Chinese government continues to direct and unfairly facilitate the systematic

investment in, and acquisition of, U.S. companies

and assets by Chinese entities."

China downplayed the report.

When asked about it, Foreign Ministry spokesman Gěng Shuǎng 耿爽 said, "I would like to emphasize that the essence of China-US trade cooperation is that it is mutually beneficial and win-win,"

according to the Straits Times

.
Peter "Death by China" Navarro will not go to G-20
Meanwhile, preparations for the G-20 meeting are forging ahead. The South China Morning Post reports that each side is likely to have six aides at the table, but one person who won't be there is Peter "Death by China" Navarro, the hawkish Trump adviser whose rogue comments have been criticized by others in the administration. According to the SCMP:
With Navarro excluded, other candidates to accompany Trump to the dinner include Kudlow, US National Security Adviser John Bolton, Secretary of State Mike Pompeo, Treasury Secretary Steve Mnuchin, Commerce Secretary Wilbur Ross, US Trade Representative Robert Lighthizer and US Ambassador to China Terry Branstad.
Where in the world is Liú Hè 刘鹤?
China's top trade negotiator, Vice Premier Liu He, is making a three-day trip to Europe ahead of Argentina, where he will be meeting with senior officials and attending a business conference in Hamburg. "China will be seeking to step up trade policy coordination with European nations…to help protect it as the trade war with the United States continues," the SCMP reports.
More trade-war-related news:
Credit crunch for SMEs in China


China's small businesses are having a hard time getting bank loans

/ CNBC




"It's widely agreed that China needs to get its massive debt problem — estimated at more than three times the size of the economy — under control. But that effort is also seen as overburdening an important sector, the country's small and medium-sized businesses, which are at the front line of the ongoing trade war with the United States."
Christmas business as usual


China's Christmas village isn't worried about Trump's trade war

/ Bloomberg (porous paywall)




"Holly-jolly tchotchkes made for export are a $5.6 billion industry in China. No other nation has the supply chain and manufacturing infrastructure to create Christmas in such quantities. And no group in the country is as adept at churning out holiday goods as the warren of small manufacturers scattered around the Yiwu area, which accounts for 70 percent of those exports.
Excess grain in America


U.S. crops rot as storage costs soar

/ Reuters




"Across the United States, grain farmers are plowing under crops, leaving them to rot or piling them on the ground, in hopes of better prices next year, according to interviews with more than two dozen farmers, academic researchers and farm lenders. It's one of the results, they say, of a U.S. trade war with China that has sharply hurt export demand and swamped storage facilities with excess grain."
---
Previously in SupChina's trade war coverage:
Trade war, day 138: Fast track for new tech exports restrictions
U.S. efforts to control advanced technology hitting new levels, directed squarely at China