Pandemic noodles: Reflecting on family connections and cultural heritage through cooking
Society & Culture
"Noodle Narratives on the Silk Road," a summer class offered by Emory University, gives students the chance to connect with their heritage through food.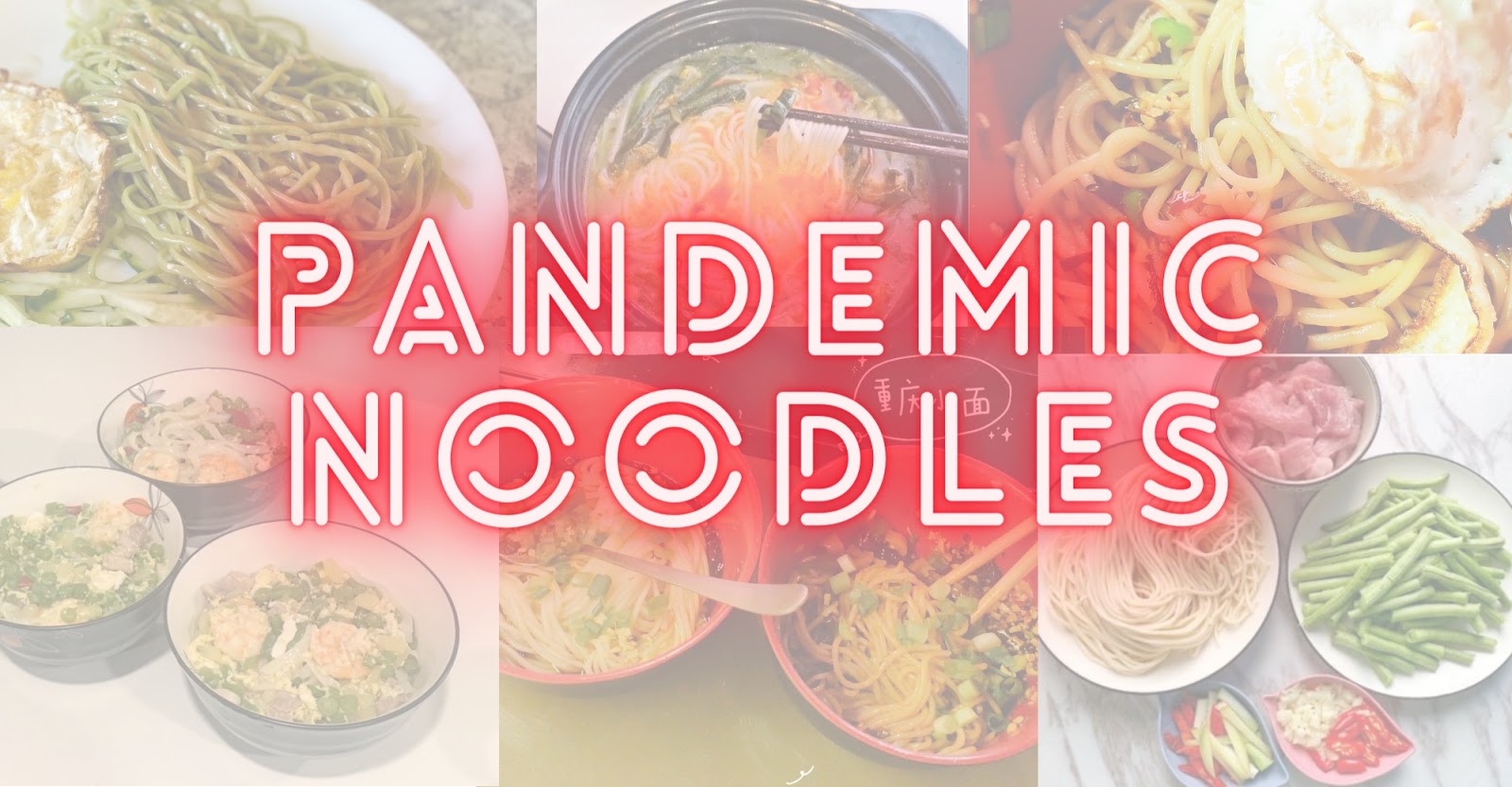 This has been an intense summer for 21-year-old Cherie Wang. Due to the COVID-19 pandemic, she has been stuck in the U.S., unable to visit her family in China, and has felt homesick and stressed.
But cooking noodles has brought her closer to home. Born and raised in northern China, Wang used to have noodles almost every day.
"Noodles are far more than food for us [Chinese students]," Wang said. "It means China, a sense of home and gathering together."
For this sense of belonging, she has her school, Emory University in Atlanta, to thank.
Every summer since 2016, Hong Li, a professor of Chinese studies, and Christine Ristaino, a senior lecturer of Italian Studies, have led a class called "Noodle Narratives on the Silk Road," in which they explore the cultures and histories of China and Italy through the medium of food.
Specifically, noodles.
"Behind noodles, the idea of connections and family being together is what we share in common," Li said. "I think when you talk about food, it's extremely hard to separate it from family traditions."
In normal times, students are asked to visit an Italian or Chinese restaurant and write what they observe and learn from restaurant staff and customers. But this year, due to COVID-19, Li and Ristaino decided to let students be the chef and choose a type of noodles to make. They created a "quarantine cookbook" that includes recipes, reflections, and bios of the student chefs.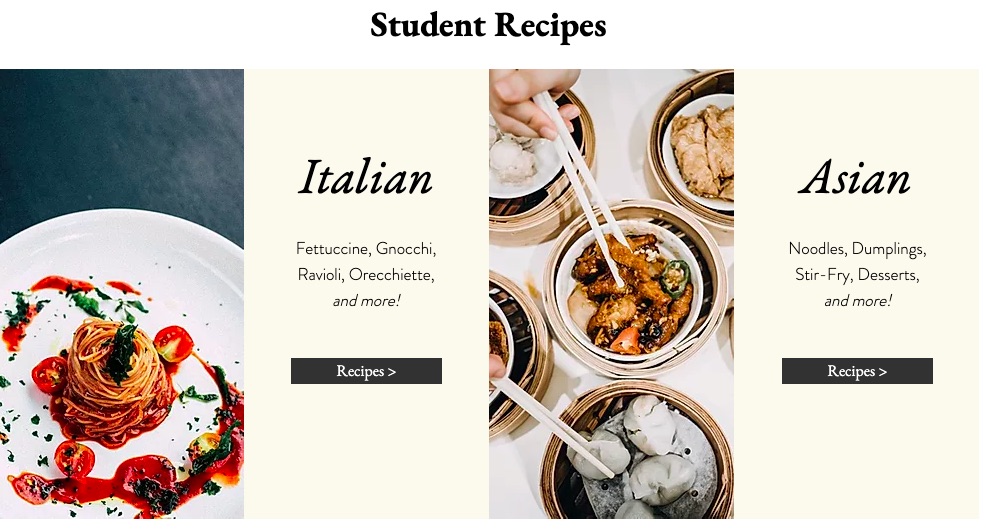 "This experience really lets students pause a little bit in the middle of the pandemic and learn so much more about how, through food, one can understand the interactions among different cultures," Li said. "To explore their own cultural heritage, their own family traditions, and to reflect what food means to them personally and connections with their families."
The class runs six weeks and meets online twice per week for one and half hours each time. It's been so popular through the years that Li and Ristaino have sometimes had to offer three sessions, like this summer.
Sophie Huang is a rising junior who grew up in Shanghai with her mother and grandparents. She remembers making and eating cold noodles with her family every summer, with the dish becoming a kind of ritual.
Huang made Shanghai cold noodles as a midterm project for the class.
"As I have always been the one taken care of, I chose this dish as a chance to express my gratitude and love towards them in return," Huang said.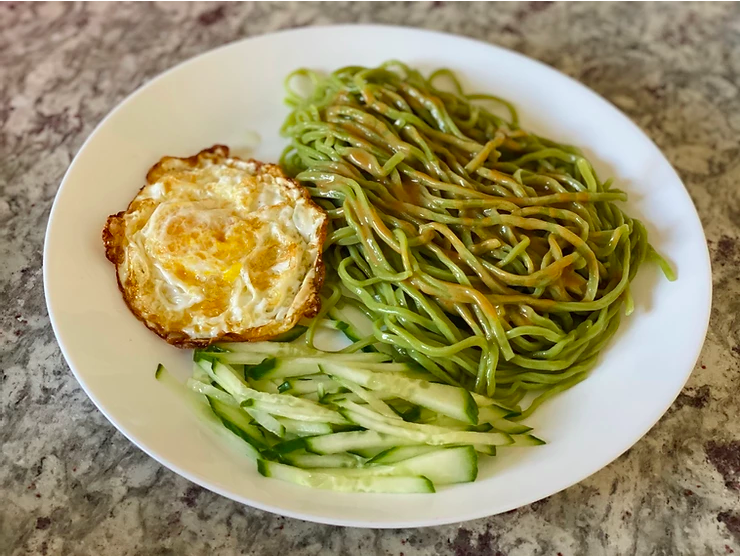 Shanghai cold noodles are first steamed, then boiled, allowed to cool, and finally seasoned. Its texture is supposed to be chewy but not too hard; the sauce is made out of peanut butter and vinegar, and provides a well-blended mix of sweet and sour flavors.
Huang remembers how her grandparents and mother would ask for her favorite sauces and toppings to make sure she enjoyed the food.
"While making these noodles, the scene of my whole family preparing cold noodles came back to me, which made me feel warm and motivated," Huang wrote in her reflection.
Like Huang, many students who are far from home chose to do projects that reminded them of family traditions, Li said.
Talking about food draws Li even closer to her students. She integrated more interactive activities and group collaborations into the class so that students who can't go back home "don't feel alone."
Originally from Beijing, Li said making noodles was her "first memory of cooking." She started cooking noodles for her family at a very young age, while her parents were busy working. Although she couldn't make a trip back home this year, the pandemic has given Li more time to experiment with some Beijing dishes she craves, like bean-paste noodles (炸酱面 zhàjiàng miàn) and Chinese sesame sugar cookies (芝麻酱糖饼 zhīmá jiàng táng bǐng).
Both Italian and Chinese cultures, Li added, "see connections among family and community members through eating." A meal often lasts for a long time, as dishes come one by one, and people really talk to each other while enjoying the food."
Cherie Wang decided to make Shandong seafood da lu mian (山东海鲜打卤面 Shāndōng hǎixiān dǎ lǔ miàn), which reminds her of family and the feeling of home.
Raised by her grandparents, Wang was a picky eater as a kid. She loved meat but refused vegetables. To make her eat more veggies, Wang's grandmother mixed green beans and potatoes with meats and seafood in her noodles. And it worked. Wang fell in love with Shandong noodles and even competed with her cousins to eat more.
"My grandma would be so happy if we ate two bowls of noodles," Wang laughed. "For my family, eating a lot is a good thing."
Living close to the sea, Wang's grandfather always brought home the freshest shrimps and crabs, which in her hometown are considered the healthiest food to help children grow tall and strong.
"I can attest to the nutritious benefits of eating a lot of seafood, as I stand at 175 cm in height, which is quite tall for girls," Wang wrote in her reflection.
Shandong da lu mian features noodles with thick sauce, commonly made with dried ingredients such as shiitake mushrooms and lily flowers.
Being far from home, Wang missed her hometown and family so much that she called her grandmother to get their secret recipe.
Her grandmother wouldn't fork it over.
"You should let your feelings guide your cooking," Wang was told. "It's important to be into the cooking, both mind and heart, for a delicious da lu mian dish."
It was then that Wang realized why she felt her grandmother cooks the best da lu mian in the world.
"She puts a lot of love in it," Wang said. "Love makes her noodles special."
---
The China Project Eats is a weekly column.