China is 'actively considering' joining CPTPP, the trade deal that Trump rejected
Foreign Affairs
Only five days after signing RCEP, one major Asian trade deal, China says that it is considering joining another: the CPTPP, a renegotiated version of the Trans-Pacific Partnership that Trump pulled the U.S. out of in 2017.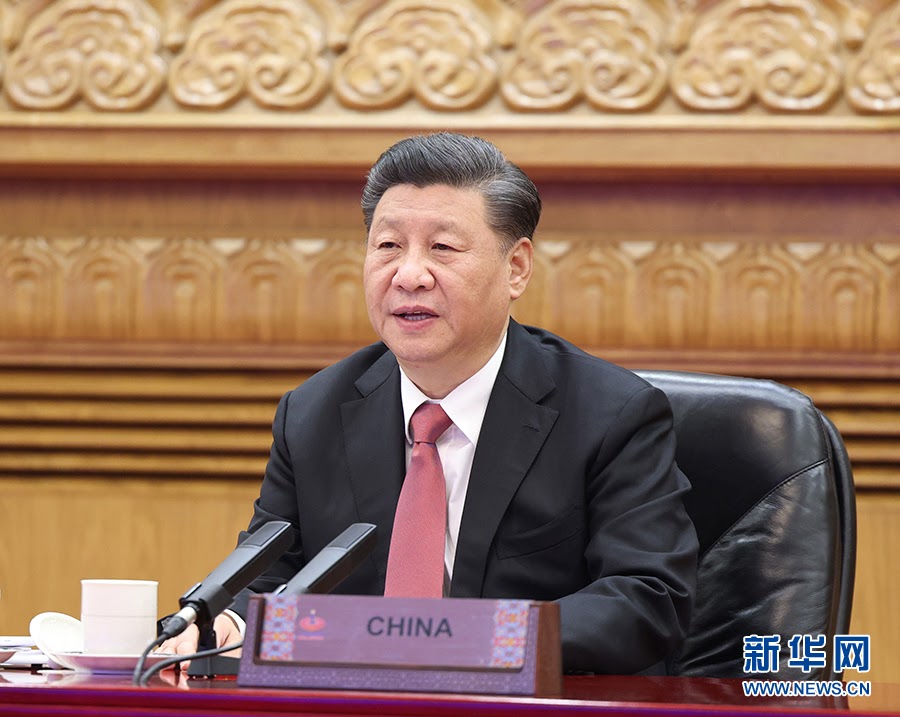 Five days ago, 15 countries in the Asia-Pacific, including China and all members of the Association of Southeast Asian Nations (ASEAN), signed the Regional Comprehensive Economic Partnership (RCEP) Agreement. We wrote that the trade deal was a win for China, even if mostly symbolic — the setting of international trading standards without the U.S. at the table is a big deal.
China is now considering joining another trade deal, the Comprehensive and Progressive Agreement for Trans-Pacific Partnership (CPTPP).
Chinese leader Xí Jìnpíng 习近平 addressed the APEC Economic Leaders' Meeting today, and his speech is featured at the top of the Xinhua homepage in both English and Chinese. It is also the leading story on the front page of today's People's Daily (in Chinese).
China will "favorably consider" joining CPTPP, Xi said in his speech, using the phrase 积极考虑 (jījí kǎolǜ), which could also be translated as "actively" or "positively consider."
The CPTPP is the renegotiated version of the Trans-Pacific Partnership, which President Trump pulled the U.S. out of as one of his first actions in office.
Japan seems open to China joining.
Prime Minister Yoshihide Suga said that Japan would "aspire for…the steady implementation and expansion of the CPTPP," in a message to the APEC CEO Dialogues yesterday, per Reuters.
China and the U.K. are the two countries that have so far expressed interest in joining the trade pact, beyond its current 11 signatory members.
Next week on November 24–25, Chinese Foreign Minister Wáng Yì 王毅 will be in Tokyo to discuss "various issues of concern between Japan and China," Japanese Foreign Minister Toshimitsu Motegi said. CPTPP is no doubt one of those issues.