Chinese police raid pirate website that offers crowd-sourced translation
Politics & Current Affairs
Police in Shanghai have raided one of China's most popular websites for downloading subtitled, uncensored foreign films for IPR infringement.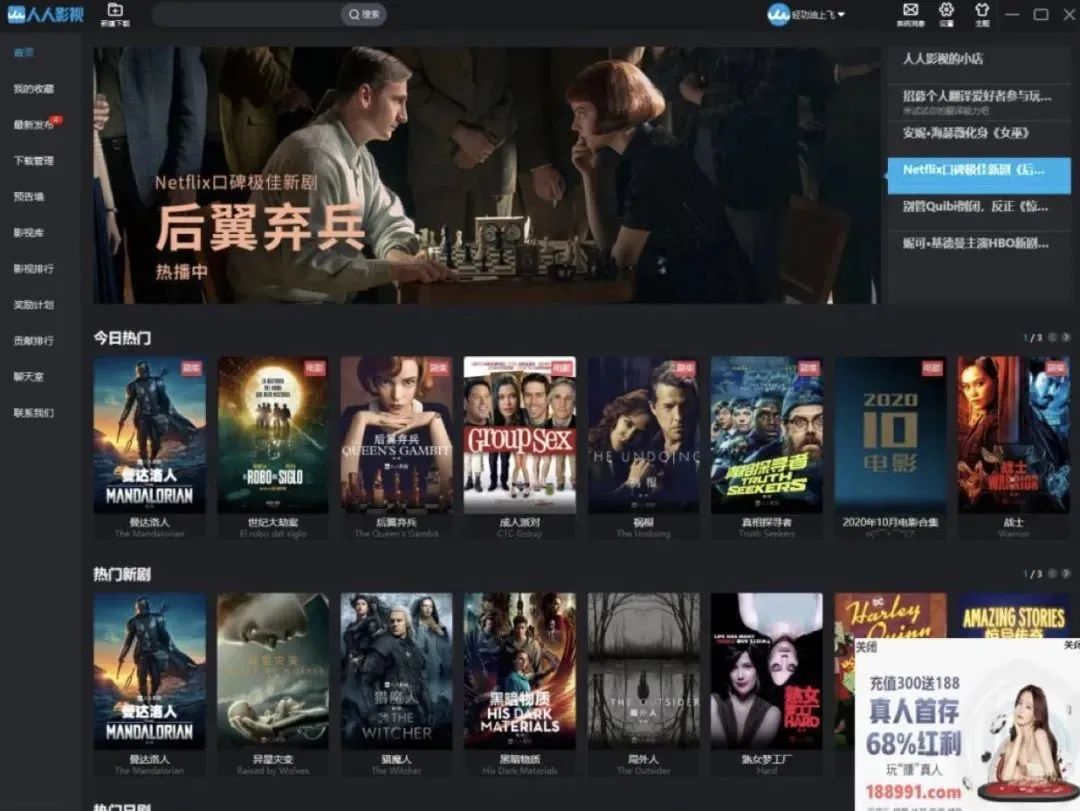 Renren Yingshi, one of the largest Chinese sites providing crowd-sourced subtitles and video resources of overseas entertainment, is on the verge of shuttering its 15-year-long operation after police raided its Shanghai office and detained 14 people suspected of copyright infringement. 
The raid came a few days after state media promoted an article by Xí Jìnpíng 习近平 on the importance of intellectual property rights protection, but it's likely that Renren Yingshi's lack of censorship was also a significant factor behind the police action. 
In an announcement (in Chinese) made today, Shanghai police attributed the arrests to a three-month-long investigation by the National Copyright Administration of China, the Chinese Ministry of Public Security, and the National Office Against Pornographic and Illegal Publications. They worked together to bust the alleged piracy ring that had distributed more than 20,000 foreign movies and television shows, attracting an accumulation of over 8 million registered users during its existence.
According to the police, the suspects had been setting up or renting servers in China and overseas since 2018, all while developing and operating Renren's mobile app and website. "They were involved in downloading pirated videos from foreign websites and distributing this copyrighted content without permission from copyright holders," the investigators said, adding that the ring allegedly paid translators about 400 yuan ($61) to have each episode or film subtitled. 
The group's main sources of revenue, the police noted, were subscription fees, advertising, and sales of hard drives that contained illegal copies of videos. By the police's estimate, members of the ring had earned more than 16 million yuan ($2.48 million) through their fraudulent business. 
After the arrests were made public, Renren's website remained accessible. But there are reasons to believe that Renren is on its last legs. Earlier last month, its mobile app suddenly went out of service, and a person who claimed to be close to the situation wrote in a viral post (in Chinese) that Renren had entered its last days. Although members of Renren later denied rumors that the website was under pressure from authorities to shut down, many users were convinced that the service was in government crosshairs.
Launched in 2006, Renren Yingshi was one of the pioneering Chinese subtitle sites run by a loosely-connected community of passionate volunteers, who translated foreign movies and TV programs and offered pirated video downloads. Over the years, the team's extraordinary efficiency and professionalism earned it a cult following among Chinese fans of uncensored foreign programming, and the website evolved into a for-profit streaming platform that allowed users to watch and download subtitled content from not only English-speaking countries, but also from other parts of the world. 
But given its dubious nature — Renren Yingshi' business model was essentially built on reproducing and distributing video illegally obtained through foreign torrent websites, it was constantly at risk of running into legal problems. On one hand, in recent years, China has become increasingly restrictive with online video content, banning unauthorized distribution of foreign shows on various platforms. On the other hand, there's a growing awareness of rampant online piracy in China  among overseas copyright owners. For example, in 2014, the Motion Picture Association of America (MPAA), listed Renren Yingshi as among the most notorious online markets that offered "a significant volume of infringing film and television content."
But the piracy concerns seemed to carry no weight with fans of Renren Yingshi. On Chinese social media, the news of its potential demise sparked an outpouring of mourning and emotion, with many internet users reflecting on Renren Yingshi's legacy and expressing gratitude for its service. 
"Tears are literally coming down my face when reading the news. It feels like losing a close friend who shared many parts of my youth and brought so much joy to my life," a Weibo user wrote (in Chinese), while another one commented (in Chinese), "Can we file a petition to acquire sentence reductions for the arrested? They are my heros and I can't stand by idly when they are in trouble."
Others pointed out that because of China's media censorship and growing restrictions on foreign content, they were left no choice but to use services run by backdoor streaming rings. "I am more than happy to pay for uncensored, copyrighted overseas movies and TV programs, but the government doesn't even give me the chance!" one person wrote (in Chinese).