Car bombing in Pakistan hits hotel of Chinese ambassador just minutes before he arrived
Foreign Affairs
Security risks remain high for Chinese interests in Pakistan: The Tehreek e-Taliban Pakistan (TTP) militant group claimed responsibility for a car bomb attack on a hotel where the Chinese ambassador was due to stay. Five were killed as Chinese officials were minutes away from the location.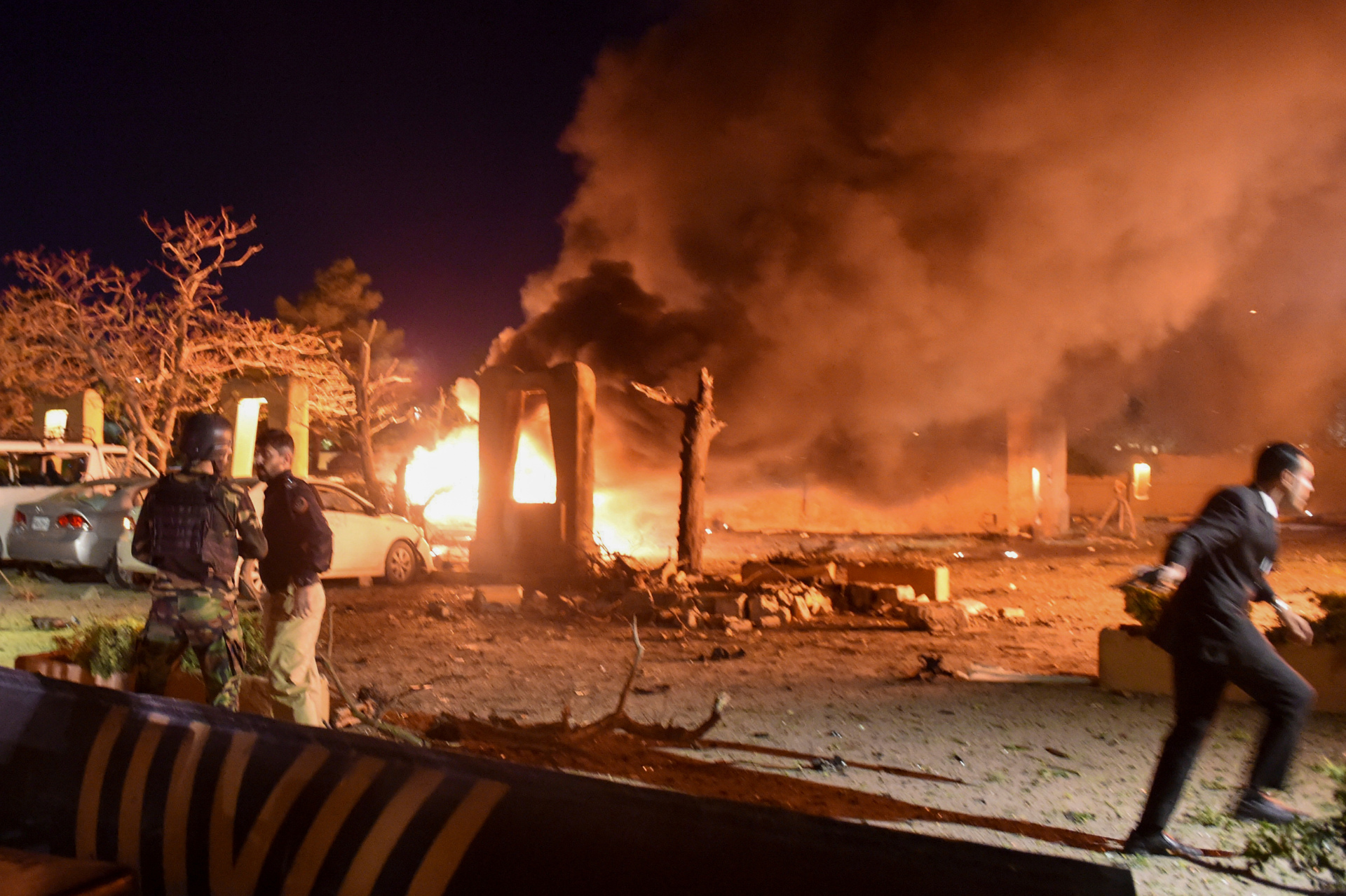 In our 2021 Red Paper, we made a series of predictions for major China-related developments in the coming year. One of these was "Balochistan separatists will conduct a major attack on Chinese interests on the Belt and Road in Pakistan."
Something close to this happened last night in Quetta, the capital of Balochistan Province:
A car bomb hit a hotel where Nóng Róng 农融, the Chinese ambassador to Pakistan, was due to stay for the night. Five people died and 12 were wounded, according to Nikkei Asia.
Nong Rong and other Chinese officials had not yet arrived at the hotel when the blast occurred, but according to Nikkei and the New York Times, they were only "minutes" away.
Who is responsible? Nothing is confirmed at this point, but Nikkei reports that an outlawed militant group — not Balochistan separatists, but a group of potentially even more skilled fighters — appears to have targeted the Chinese ambassador:


Tehreek e-Taliban Pakistan (TTP)…has claimed responsibility for the blast…

TTP on Wednesday night said that Pakistani and foreign officials were the target. On Thursday, it revised the statement to omit "foreign officials," and said only Pakistani officials were the target.

An official who requested anonymity told Nikkei Asia that TTP is not ready to openly declare opening a front against Chinese interests in Pakistan, and that was the reason for the backtracking. The official also said that there is no doubt that the Chinese ambassador was the target…

The TTP blast marks a renewed threat to Chinese interests in Balochistan. TTP militants are considered more precise and deadly than Baloch separatists operating in this area.
"Pakistani officials acknowledged that the explosion amounted to a major security breach," the NYT reports.
"China strongly condemns the terrorist attack, expresses condolences to the unfortunate victims, and sympathy to the injured," the Chinese Embassy in Pakistan said in a statement (in English, Chinese). "Till present, no reports of casualties of Chinese citizens in the attack have been received," the statement added.
"Our nation has made great sacrifices in defeating terrorism & we will not…allow this scourge to rise again," Pakistani Prime Minister Imran Khan tweeted. But Agence France-Presse reports:
Analysts warned, however, that Pakistan has yet to tackle the causes of extremism. Balochistan is Pakistan's largest and poorest province despite being rich in natural resources.

Resentment has been fueled by billions of dollars of Chinese money flowing into the region through the China-Pakistan Economic Corridor (CPEC) — a key part of China's Belt and Road Initiative — which locals say gave them little benefit as most new jobs go to outsiders.
Read more on SupChina: