​​Pakistan bus explosion kills at least nine Chinese; Beijing blames bomb
Foreign Affairs
A bus explosion, possibly from a bomb, killed 13 people in a province of Pakistan bordering Afghanistan.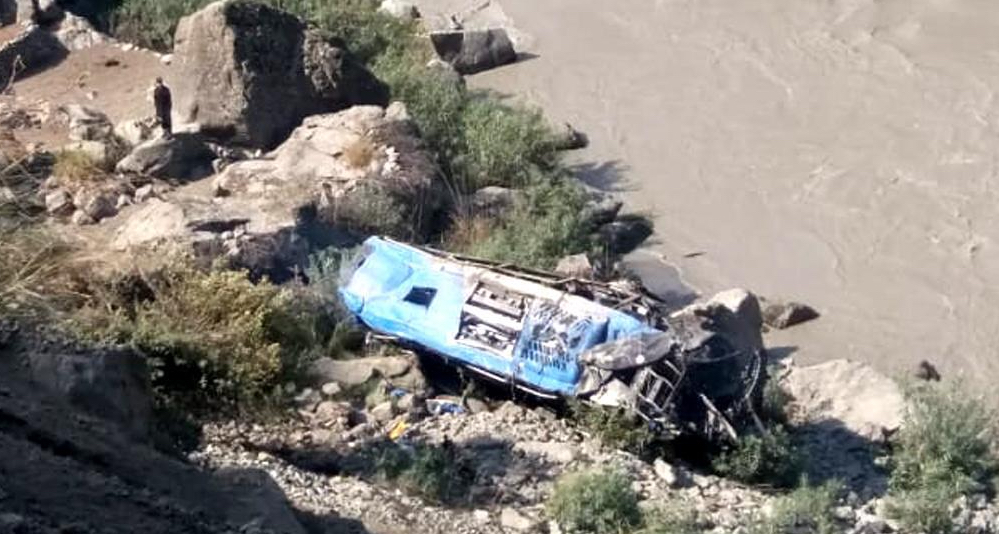 A blast on a bus killed 13 people today in Pakistan's northwestern province of Khyber-Pakhtunkhwa. Nine of the dead were Chinese nationals, some of whom were engineers working at a rural hydroelectric project. Two Pakistani soldiers were killed, local government and police sources told Reuters.
Beijing called the explosion a bomb attack, and urged Pakistan to "severely punish" the perpetrators. However, Pakistan's foreign affairs ministry said the bus had fallen into the ravine "after a mechanical failure resulting in leakage of gas that caused a blast," but that an investigation would be launched.
Previous attacks on Chinese interests in Pakistan
Afghan fears
The deadly blast comes as Chinese Foreign Minister Wáng Yì 王毅 is touring central Asia, partly with an uneasy eye on Afghanistan, from where the U.S. has nearly completed its troop withdrawal.
At a press conference with his Tajik counterpart Sirojiddin Muhriddin in Dushanbe, Tajikistan, this week, Wang urged:
"Afghanistan to establish a broadly inclusive political arrangement, pursue a solid Muslim policy, resolutely combat all terrorism and extremist ideologies, and be committed to friendly relations with all neighboring countries."
The Taliban to "make a clean break with all terrorist forces."