Explaining China's surge in warplane activity in the Taiwanese 'air defense zone'
Politics & Current Affairs
Some are alarmed by the number of Chinese military planes that flew near Taiwan over the weekend. But Taiwan's ADIZ (air defense identification zone) is not the same as its sovereign airspace: there have been no PLA jets over Taiwanese land, a fact that has been lost in some of the breathier news coverage.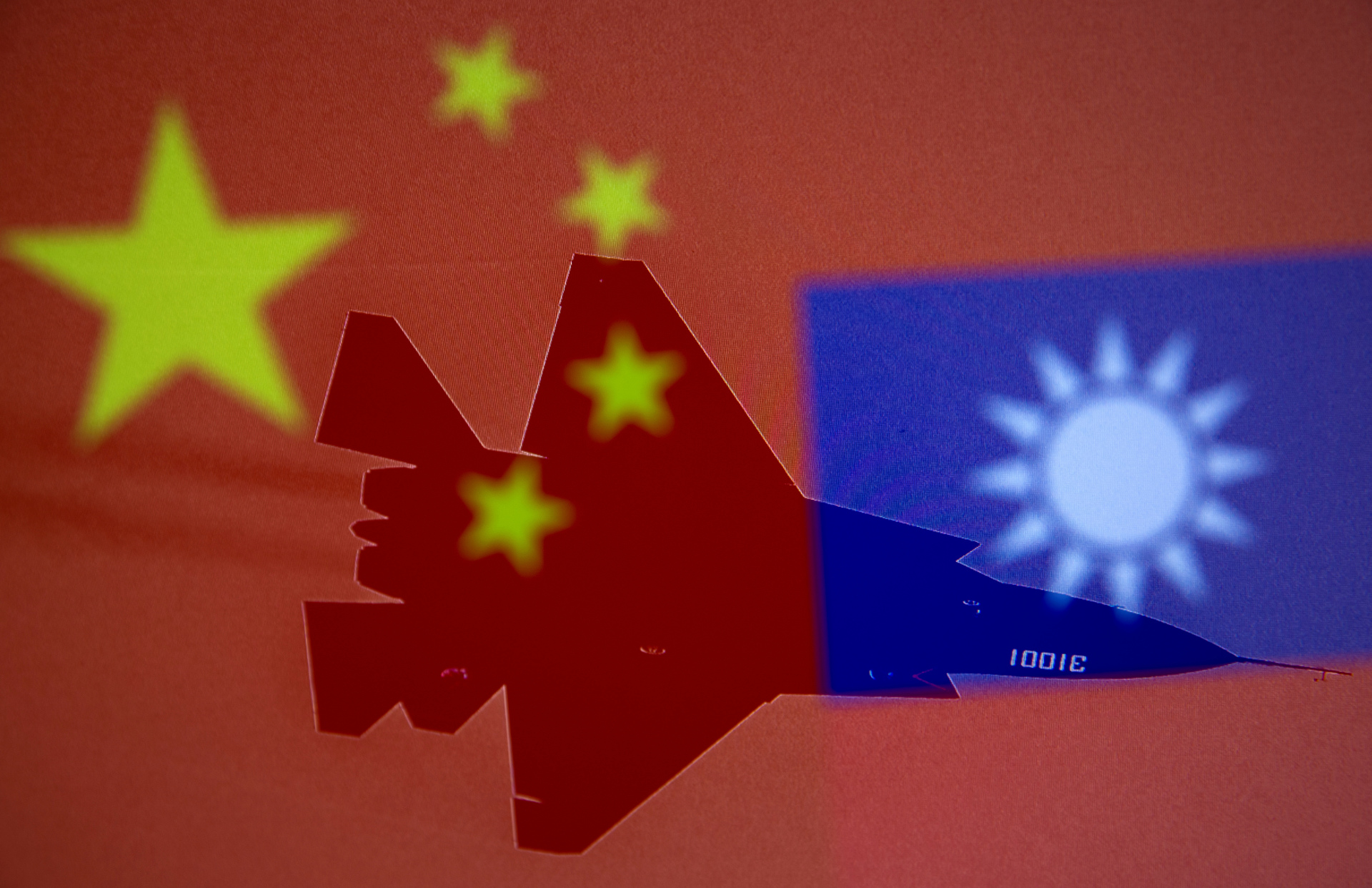 Since October 1, China has sent an unusually large number of military planes into the airspace near Taiwan. According to Taiwan's Ministry of National Defense (MND), a "total of 149 Chinese aircraft entered Taiwan's ADIZ" (air defense identification zone) between October 1 and 4, Focus Taiwan reports.
56 ADIZ incursions were reported on October 4, the largest number in a single day since September 2020, when the MND began publicly releasing statistics.
What it looks like on a map
Taiwan's ADIZ is not the same as its sovereign airspace — a much tighter area reaching 12 nautical miles from its coast — and crossing into it does not mean these aircraft crossed the "median line" of the Taiwan Strait, either. Instead, China's aircraft all flew around the median line and into the southwestern part of Taiwan's ADIZ, the "airspace where the island's authorities assert the right to tell entering planes to identify themselves and their purpose," the New York Times reports. Some aircraft then continued on to the southeastern part of Taiwan's ADIZ, as you can see in this map:
Two potentially confusing points:
Reaction to the Chinese air force activity
Taiwanese President Tsai Ing-wen (蔡英文 Cài Yīngwén) weighed in with an essay in Foreign Affairs today (although the essay had been commissioned before the latest fly-bys):
"Beijing is replacing its commitment to a peaceful resolution with an increasingly aggressive posture," Tsai claimed. "Since 2020, People's Liberation Army aircraft and vessels have markedly increased their activity in the Taiwan Strait, with almost daily intrusions into Taiwan's southern air defense identification zone, as well as occasional crossings of the tacit median line between the island and the Chinese mainland."
The U.S. State Department said on October 3 that it was "very concerned" about China's "provocative military activity near Taiwan." A day later, the White House added that it was "in touch privately" with Taiwan over Chinese actions.
China has given no official comment or explanation of the military activity, and a Foreign Ministry statement (in English, Chinese) focused instead on responding to what it called the "irresponsible remarks" of the State Department. Meanwhile, nationalistic tabloid the Global Times gave this interpretation: "The intensive actions of the PLA Air Force are not only a severe warning to the secessionist Democratic Progressive Party (DPP) authorities on the island, but also clearly portrayed the severity of the situation across the Taiwan Straits, and at the same time gave a clear warning to the supporters of the DPP authorities."
Why the surge now?
Many news articles point out that October 1 is China's National Day, and October 10 is Taiwan's, so the period in-between is especially politically charged. But the Financial Times points out, "Last year, however, there was no marked increase in air incursions by China's People's Liberation Army."
One possibility is that China is reacting to "the arrival of an armada east of the island comprising ships from the U.S., U.K., and four other countries" — France, the Netherlands, Canada, and New Zealand — for military exercises, per the Wall Street Journal.
Another possibility is that the surge is a reaction to Taiwanese efforts to gain more international recognition:
China news, weekly.
Sign up for The China Project's weekly newsletter, our free roundup of the most important China stories.
More motivations for ADIZ incursions
According to a thorough report on ADIZs in East Asia by Mercedes Trent for the Federation of American Scientists, China has at least four motivations for flying military aircraft into other ADIZs:
Training pilots for long-range flights that include interaction with foreign air forces.
Gathering information on other militaries, since crossing into an ADIZ triggers predictable responses.
Demonstrating air power — "sabre rattling" to signal to foreigners and domestic citizens the military's resolve to protect security and sovereignty.
To "decouple coalitions resistant to Chinese influence in the region." On this last point, Trent explains:
China not only seeks to decouple security partners like Japan, South Korea, and the United States from one another, but to also manipulate possible domestic political cleavages to its advantage, such as those potentially between Taiwanese citizens and the Tsai government and between Japan's hardline security establishment and more cautious partners like the Komeito [conservative political party].
Another possible motivation that is perhaps more specific to Taiwan ADIZ incursions, and mentioned by the New York Times, is simply wearing down the Taiwanese air force. "The strain of responding to China's regular intrusions is wearing on Taiwanese pilots and aircraft, and it could be affecting the island's overall vigilance, experts said."