WTA calls for China to investigate Peng allegation
Society & Culture
Also in this week's China Sports Column: The Chinese men's national team face a nearly impossible task to qualify for next year's Qatar World Cup following a disappointing draw against Oman.
The Women's Tennis Association (WTA) on Sunday called on China to investigate the allegations of sexual assault made by top former doubles player Péng Shuài 彭帅 against former vice premier Zhāng Gāolì 张高丽.
In a statement by tour CEO and Chairman Steve Simon, the WTA said it would look for a "full, fair and transparent" investigation into the allegation while also demanding an end to the censorship of Peng.
"The recent events in China concerning a WTA player, Peng Shuai, are of deep concern
"Peng Shuai, and all women, deserve to be heard, not censored. Her accusation about the conduct of a former Chinese leader involving a sexual assault must be treated with the utmost seriousness. In all societies, the behavior she alleges that took place needs to be investigated, not condoned or ignored. We commend Peng Shuai for her remarkable courage and strength in coming forward. Women around the world are finding their voices so injustices can be corrected.
"We expect this issue to be handled properly, meaning the allegations must be investigated fully, fairly, transparently and without censorship.
"Our absolute and unwavering priority is the health and safety of our players. We are speaking out so justice can be done."
Peng, part of the former No. 1 doubles team in the world, made her accusation against Peng on November 2, and has been quiet ever since.
"We've received confirmation from several sources, including the Chinese Tennis Association, that she is safe and not under any physical threat," Simon told the New York Times. "My understanding is that she is in Beijing in China, but I can't confirm that because I haven't spoken directly with her."
The WTA becomes one of the first international sporting organizations to publicly speak out against China, despite potential repercussions. The WTA currently has 11 tournaments within China, including a lucrative long-term deal to hold the Tour Finals in Shenzhen.
~
China's World Cup hopes hang by a thread
The Chinese men's national team now face a nearly impossible task to qualify for next year's Qatar World Cup following a disappointing draw against Oman last Thursday.
China opened the scoring through forward Wǔ Lěi 武磊 in the 21st minute, then tried its best to hang on. Oman had several chances at goal — before finally converting 15 minutes from full time.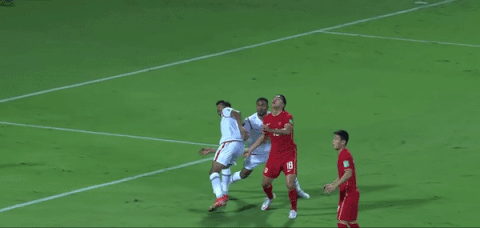 The draw leaves China fifth in the six-team Group B in the third round of AFC qualifying, six points off second place. The top two from the group qualify directly to the World Cup, while the third-placed finisher goes into an international playoff.
Opening the scoring from a set-piece via the head of Espanyol's Wu Lei, China found itself on top without ever being fully in control. By the hour-mark, China could have been up by more, but Ā Lán 阿兰 (Alan Carvalho) and Luò Guófù 洛国富 (Aloísio) failed on chances. Then again, China could have been two goals down after Oman forced Yan Junling into a number of challenging saves.
Oman eventually equalized from a corner off the head of Amjad Al Harthi.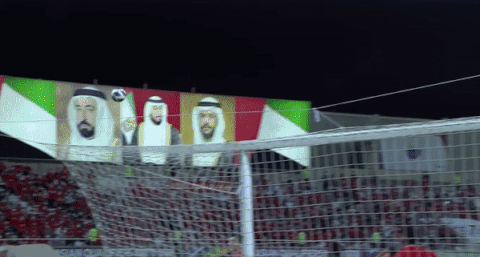 The result leaves China needing something of a miracle to move on. It will need to win each of its remaining five games and hope that Japan, Australia, or Saudi Arabia lose at least twice (one of those times to China itself).
China plays Australia tomorrow in what is likely to decide the team's World Cup fate. Nothing but a win will do for manager Lǐ Tiě 李铁, with the World Cup — and possibly his job — on the line.
~
Other Stories:
Covid-19 complicates China's 'football dream' (The Diplomat)
China's Covid isolation hampers medal predictions (Reuters)
Beijing Winter Olympics committee denies blocking foreign media (The Guardian)
Tsai Ing-wen thanks Enes Kanter for Taiwan support (Washington Post)
Enes Kanter felt encouraged to speak out against China after NBA supported players fighting other injustices (CNN)
---
The China Sports Column runs every week on The China Project.