Sports stars tweet support for disappeared tennis champion Peng Shuai after #MeToo allegations against retired Party official
Society & Culture
Today, global furor grew about the apparent disappearance of a Chinese champion tennis player after she made #MeToo allegations against a retired senior official.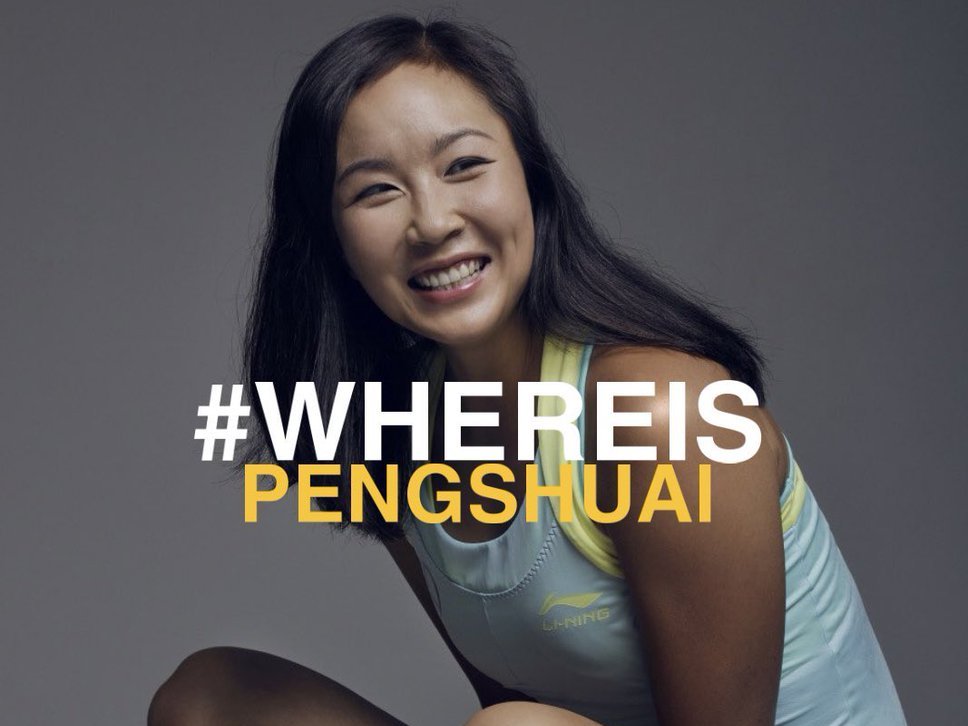 In what's shaping up to be the biggest sports story and #MeToo moment of the year from China, tennis superstar Serena Williams and Spanish soccer player Gerard Piqué have become the latest top athletes to speak out in concern over the safety and well-being of Chinese tennis star Péng Shuài 彭帅, whose whereabouts remain unknown after she made sexual assault allegations against a former vice premier of China two weeks ago.
In a

Twitter post

today, Williams, the former No.1-ranked player and winner of 23 grand slam singles titles, said that she was "devastated and shocked" by the disappearance of Peng. "I hope she is safe and found as soon as possible. This must be investigated and we must not stay silent. Sending love to her and her family during this incredibly difficult time," she wrote. Her tweet was accompanied by the trending hashtag #WhereisPengShuai, and a photo of the 35-year-old world champion tennis player.

Swiss tennis player

Stan Wawrinka

, a three-time Grand Slam champion, and

Gerard Piqué

, who plays as a centre-back for Spanish soccer giant FC Barcelona, also shared the hashtag on Twitter today. 

Yesterday, top ranking player Naomi Osaka was the first high profile athlete to

speak out about Peng

. 
Meanwhile, global officials and organizations both inside and outside of the sports world have continued to call for a full investigation into Peng's allegations:
After questioning the authenticity of an "everything is fine" email

purportedly written by Peng and shared by CGTN

, the international arm of Chinese state broadcaster CCTV, the Women's Tennis Association (WTA) embraced the hashtag #WhereIsPengShuai

on Twitter today.

Tennis Canada, the national governing body of tennis within Canada, expressed "deep concerns" for Peng's "health and security" in a

statement

released today. "Independent and indisputable proof that she is safe is now needed," it wrote. 

Stephen Kinnock, the UK's shadow minister for Asia and the Pacific,

announced

on Twitter that he had submitted a written question to the Foreign Secretary Liz Truss, asking her "what representations she has made to the Chinese government about this disturbing case."
A diplomatic boycott of the Beijing Winter Olympics?
With the Winter Olympics in Beijing just three months away, the international furor over Peng's accusation has prompted calls for a diplomatic and commercial boycott of the event.  
U.S. Congressman Jim Banks of Indiana

wrote a letter

to President Joe Biden about Peng's situation, warning that "if not handled properly," the affair "will have a negative impact on China hosting the Winter Olympics of 2022, and will only exacerbate the movement to boycott the games."

During his meeting with Prime Minister Justin Trudeau of Canada, Biden

responded

to a reporter's question about the potential for a diplomatic boycott of the games by saying it was "something we are considering."
More on Peng Shuai:
China can't censor away growing anger over athlete's #MeToo accusation / NYT (paywall)
WTA says it is still unable to locate Chinese tennis star Peng Shuai / FT (paywall)
WTA expresses new concern over safety of China's Peng Shuai following email / WSJ (paywall)